It's taken a while but I've finally found the time to finish assembling my quotation journal which I began several months ago. This stitched mixed-media journal features my favorite quotations all bound up together in a beautiful overstuffed journal which I had to tie up with some hand-dyed ribbon just to keep it closed. I love the way this journal turned out and I think it's the perfect way to gather my collection of favorite quotes all in one place.


I made this journal using pages from my Free Spirit printable journal together with some hand-dyed fabrics, threads and fibers. One of the things I love best about hand-dyeing my own fabrics is that it gives me the ability to create colors that coordinate, so for this journal I made colors in the blue/purple to red/purple color range which gave me a lot of choices for mixing and matching.


I made a rigid cover with invisible spine using the same method as for my Taking Flight journal. You can find a free tutorial showing you how I do this here.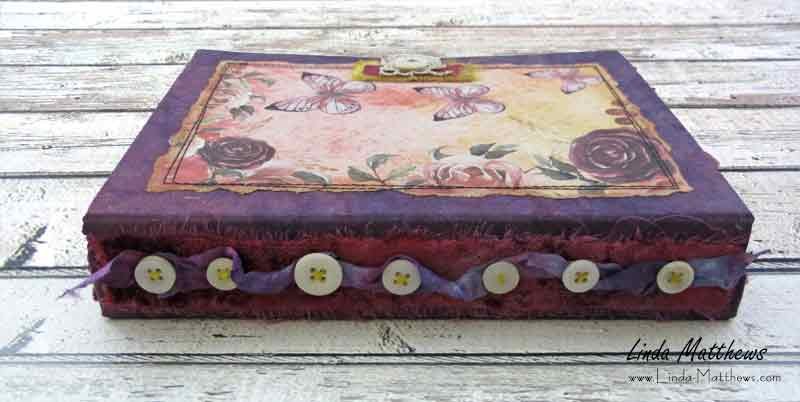 I particularly love the imagery of the Free Spirit printable journal so I used one of the pages printed onto cardstock and sewn on the front cover …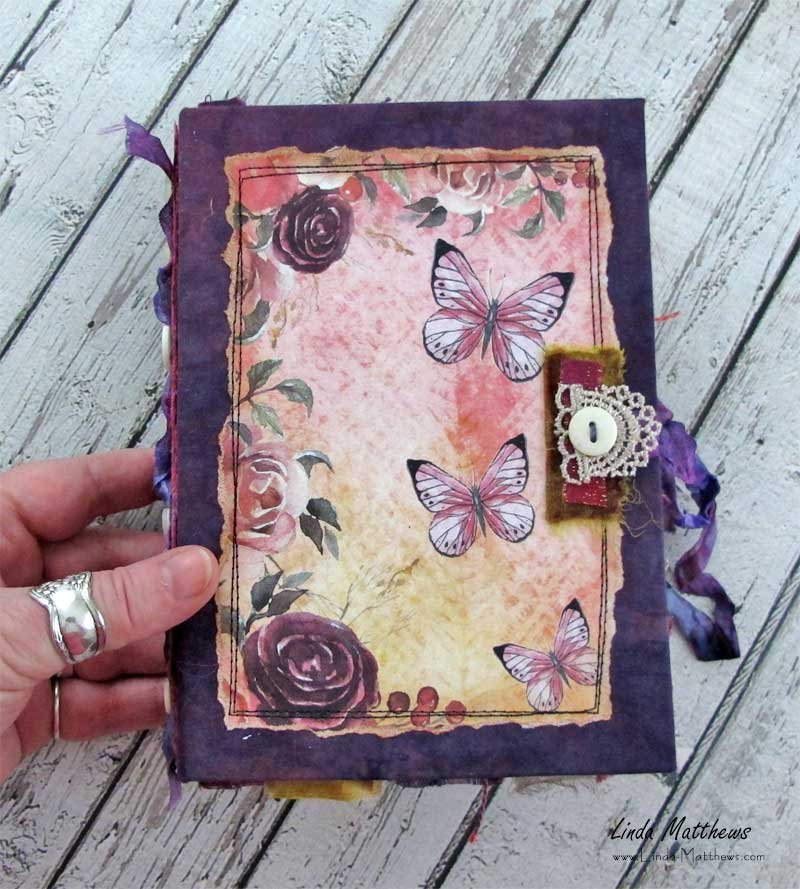 … and another one on the back cover.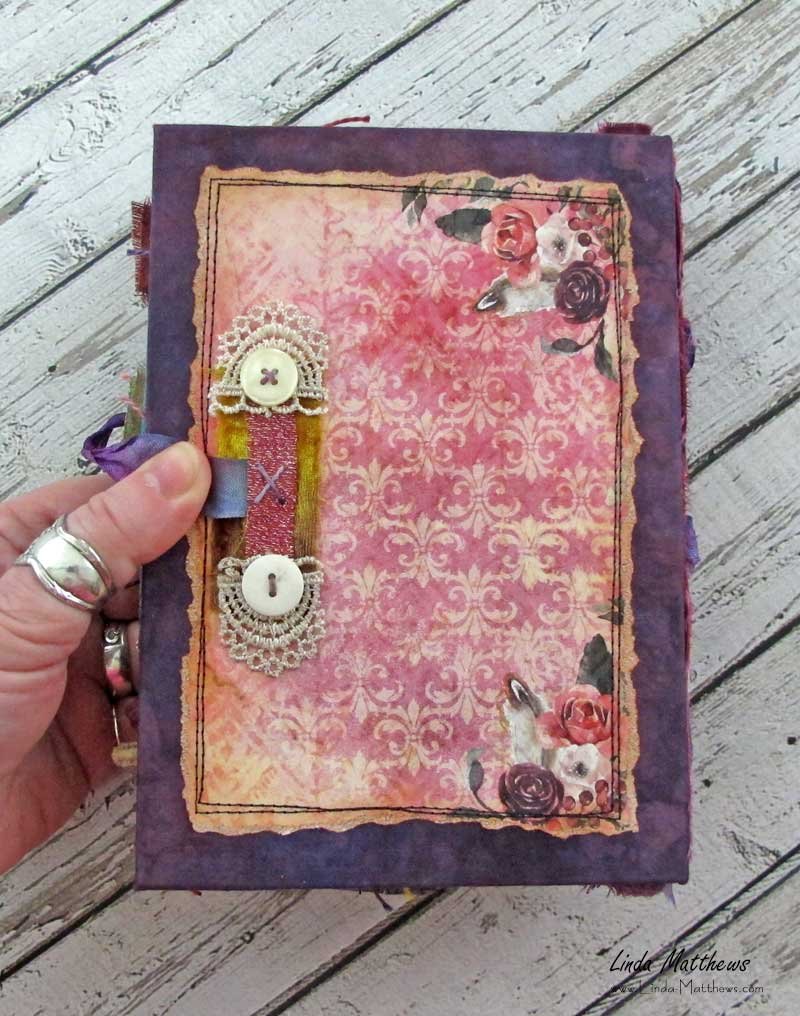 All the pages turned out looking beautiful and feature one quote with small fragments of fabrics, lace, papers and other embellishments.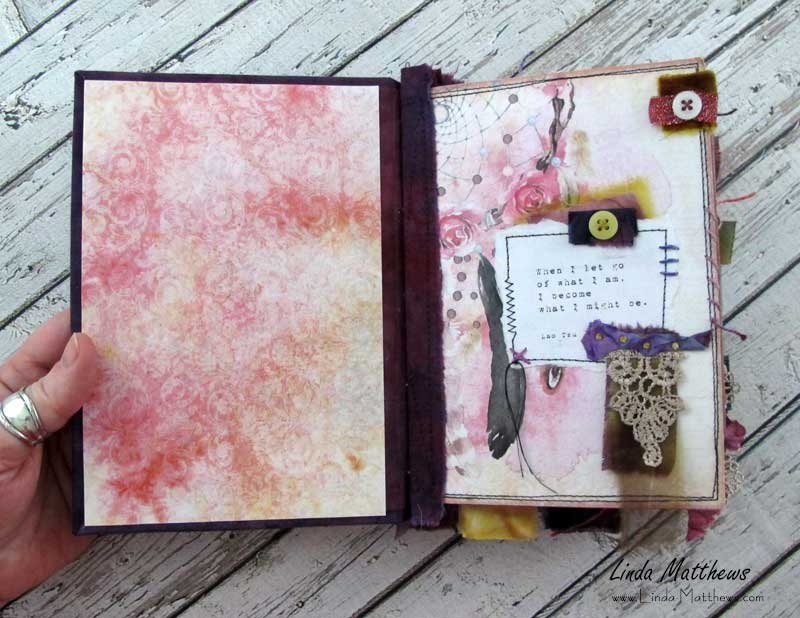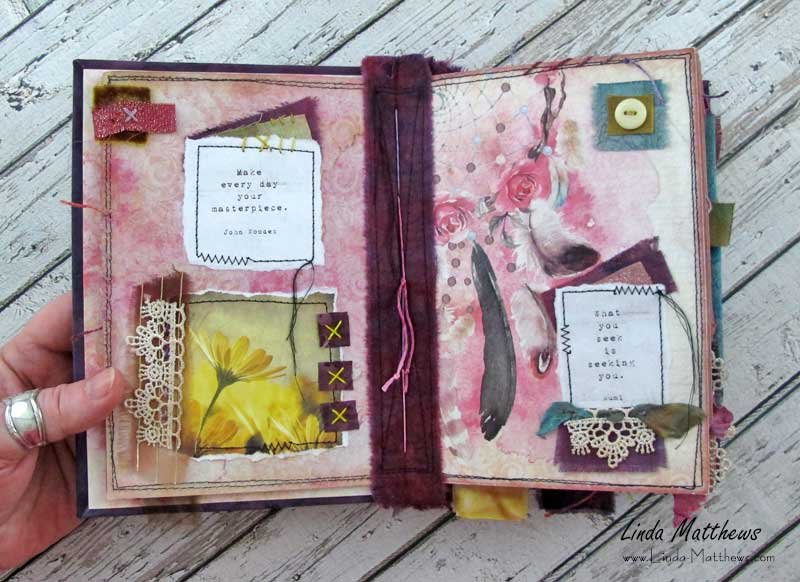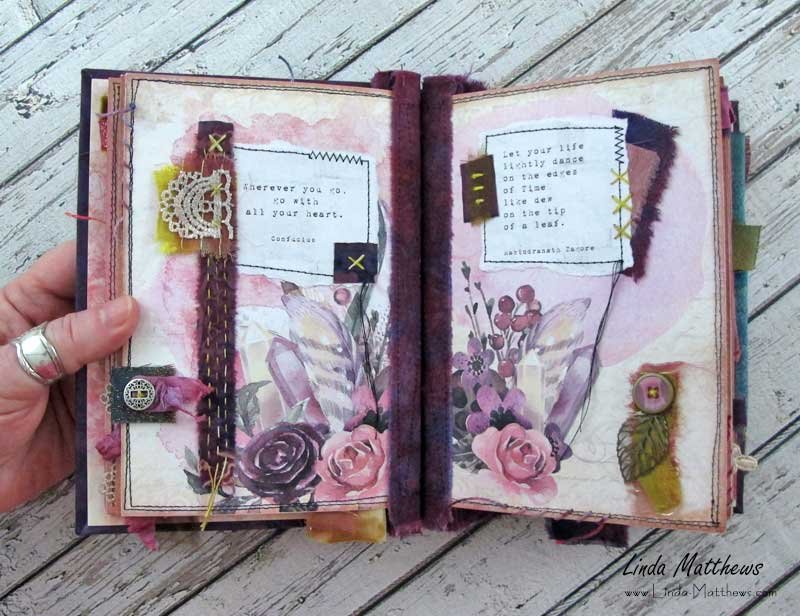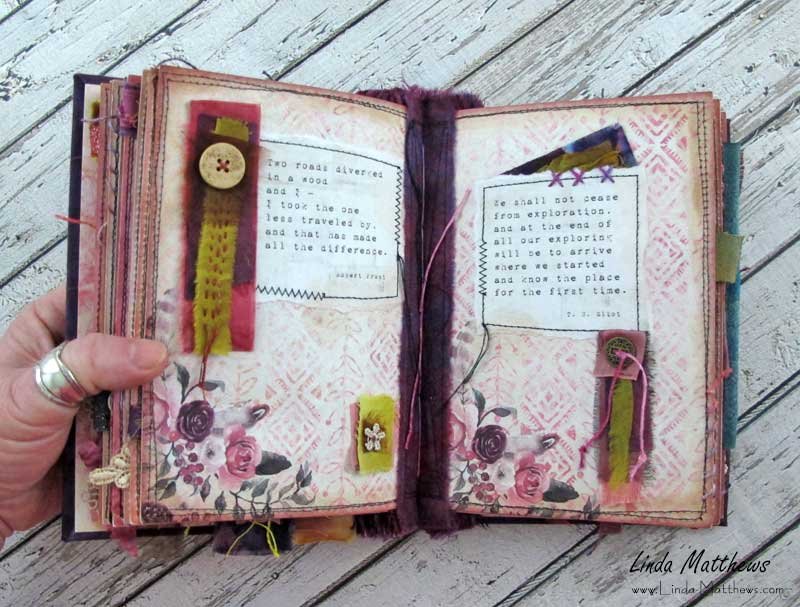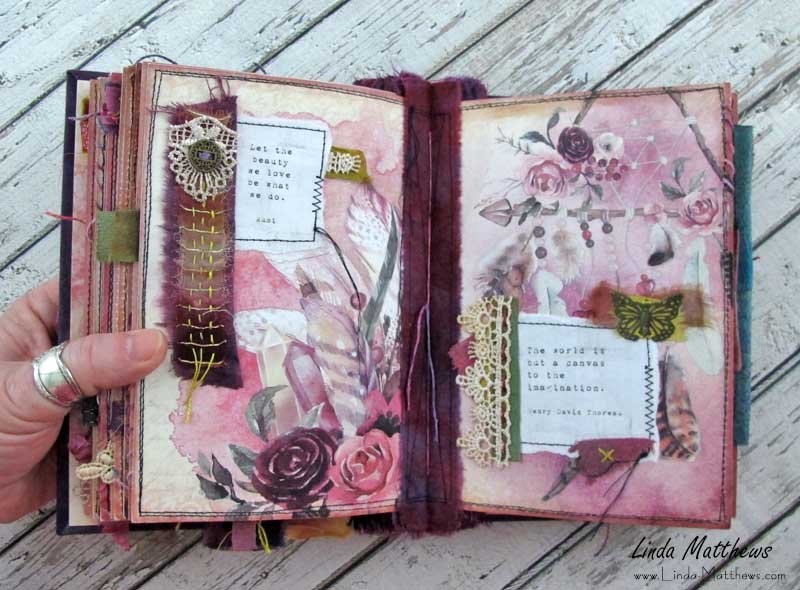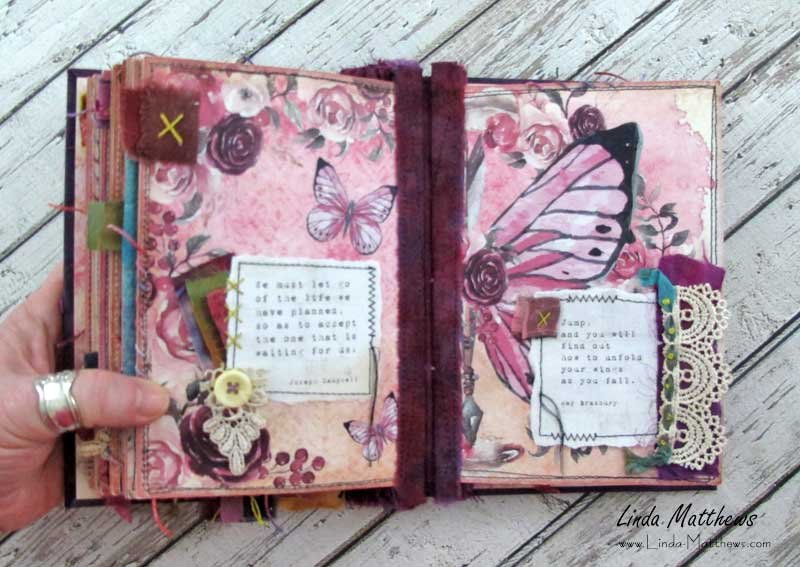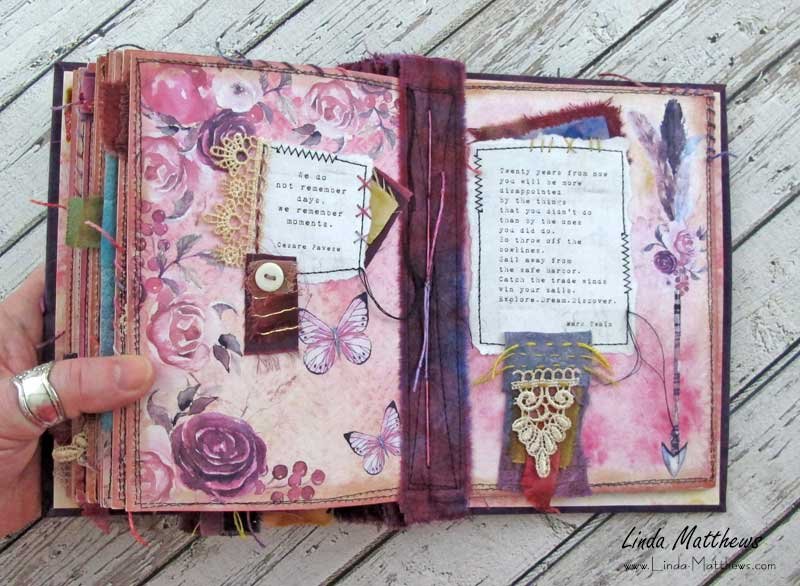 On the last page I made a pocket to hold notes or additional handwritten quotes.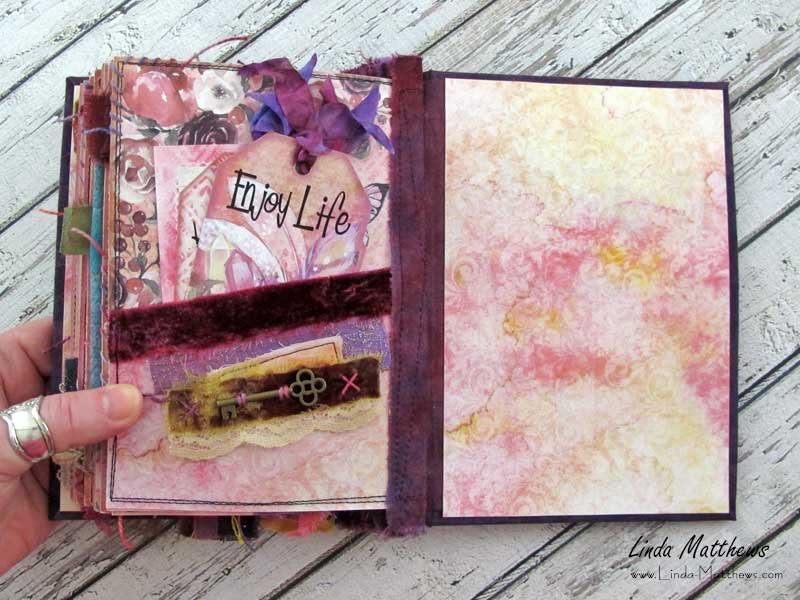 Resources Mentioned
I always get asked questions about how I make my journals, so here's everything you need to know to get started making your own: