There's no getting around the fact that gift-giving season is almost upon us!
I don't know about you, but since I spend so much of my time sewing, dyeing and working with surface design, I always love getting gifts that are creative and sewing or surface-design related. And I particularly love it if they're also fun, new and interesting.
So if you're stuck for ideas to put on your Santa Shopping List, then browse below where I'm sharing some of my personal favorite creative sewing and surface-design related products. There's something to suit every kind of budget.
Sewing Machine
Good sewing always starts with a good sewing machine, and at the moment you can't go past this Brother sewing machine for value. I used to have a Brother sewing machine many years ago and it was a sad day when it died, however this model is currently one of Amazon's best-sellers with over 8,000 rave reviews. I currently use a Janome MC6600P which is quite a step up from this Brother machine, but I know that if I needed a back-up sewing machine, I'd be all over this one. You can find the Brother CS6000i Sewing Machine here on Amazon.
Sewing Machine Carry Case
A carry case for your sewing machine also makes a great gift and I use one of these Tutto cases which has wheels, an extended handle, a metal frame, and lots of room for your sewing machine plus accessories. It has lots of pockets and straps, and when you get tired of pulling it around you can sit on it. I don't know if they actually recommend using it as a seat, probably not, but it has a sturdy metal frame and it works for me. I've had my case for about 10 years or so and I've dragged it all over the country in and out of airports, through snow and rain, and it still holds up well. I highly recommended it. The case comes in various sizes and colors so you can pick the one that's big enough to fit your sewing machine. The one I have fits my Janome MC6600P which is a quilting machine with extended bed space – and there's lots of room. You can find the Tutto roller case here on Amazon.com.
Cameo Silhouette
I have to include the Cameo Silhouette on the list because it is so! much! fun! I use this machine to design and cut all my stencils and fabric appliques and what used to take me sometimes hours, now takes only minutes. I upgraded my software to the Designer Edition Software and although there is a bit of a learning curve, once you get the hang of things it's super easy and fun. You should also consider getting some extra cutting blades and cutting mats. You can find the Silhouette Cameo here on Amazon.
Handmade Journals & Handmade Books
It's no secret that I love to make creative journals and art books, and over the years I've probably made thousands of them. When making creative journals, I prefer to keep things simple and easy, and here are a few of my favorite tools and resources.
Book Binding Kit
All the tools and supplies you need to get started with handmade journals and art books.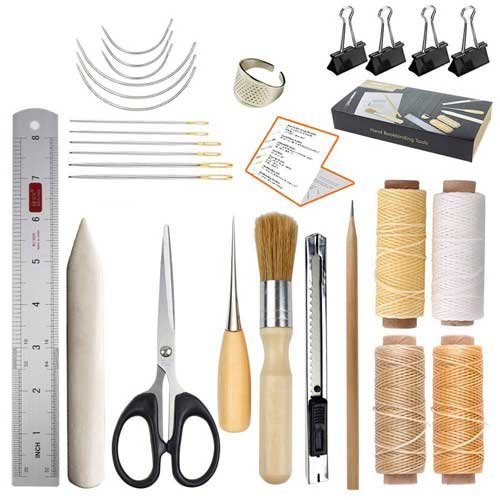 Golden Fluid Acrylic Paint Set
My favorite paints for painting pages.
One of my favorite papers for making painted pages. The paper is thick enough to paint, and strong enough to support glued and stitched collages.
Khadi Paper
Khadi paper is another of my favorite papers for making pages for journals. Khadi paper is handmade using cotton rag so it's thick with a beautiful texture, and is perfect for hand sewing.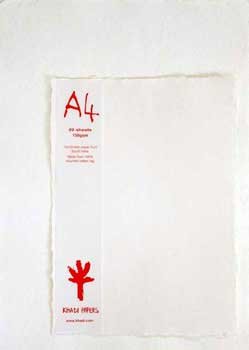 You can find additional favorite tools and supplies for journal making here.
Hand Sewing
Antique-Style Scissors
There's nothing quite like using a beautiful pair of scissors and I these small antique-style scissors are my favorite when I'm hand sewing.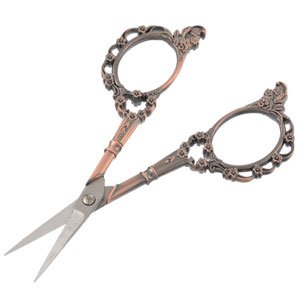 Hand Embroidery Thread
Although I generally use my own hand-dyed thread when hand sewing, I also love pearl cotton thread because of its quality and beautiful colors.
Printing on Fabric
I always use lots of PhotoArt images in my textile art and stitched journals. Sometimes an image can tell a story without the need for words. Printing your own photos and images onto fabric is fun and easy, and for printing your own images onto fabric, all you need to get started is the right printer and some paper-backed fabric.
Epson XP-440 Standard Inkjet Printer
This is my general purpose printer that I use for printing small images onto fabric.
EQ Printables Inkjet Fabric Sheets
These are my favorite pre-treated sheets for making fabric prints that are washable.
You can find additional favorite tools and supplies for printing on fabric here.
Digital Design
I love designing in Photoshop which is why I started my own printables business and created a series of Photoshop Classes.
I'm also an avid photographer and love to use my photographs to create photoart, which I then print onto fabric and paper and use in my textile art and stitched journals.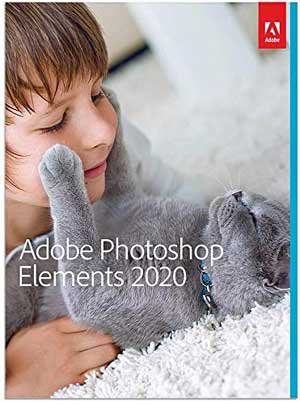 Although Photoshop CC is the industry standard for photo editing, it can be a bit tricky to learn which is one of the reasons I developed a series of Photoshop classes. Photoshop Elements however is easier to use and offers more than enough features to make it a useful program. I create all my digital art using both Photoshop and Photoshop Elements. You can download a free 30-day trial of Photoshop Elements directly from the Adobe website here, or you can purchase it on disc here on Amazon.com.
You can find details about my Photoshop Classes here, and visit my online printables store here.
Creative book recommendations from my library
Books always make a great gift and these are some of my favorites. They includes lots of creative techniques, ideas and inspiration for stitching and mixed media, as well as handmade books and journaling. I loved the Practice You Journal so much that I also bought the Practice You Cards which are just as beautiful as the book.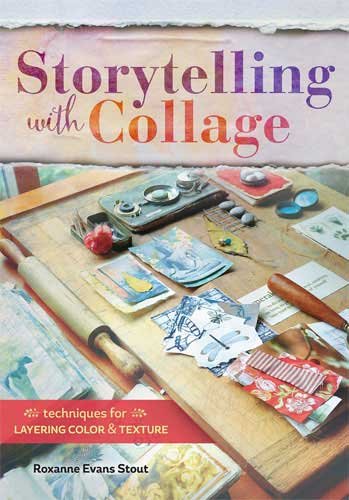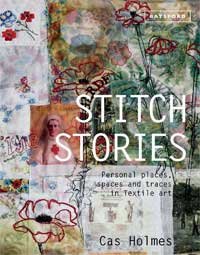 You can find more of my favorite books here
Creative Surface Design
There is nothing more fun than playing with surface design techniques. Fabric dyeing and painting, stenciling, making marks, creating surface texture and design are fun and creative.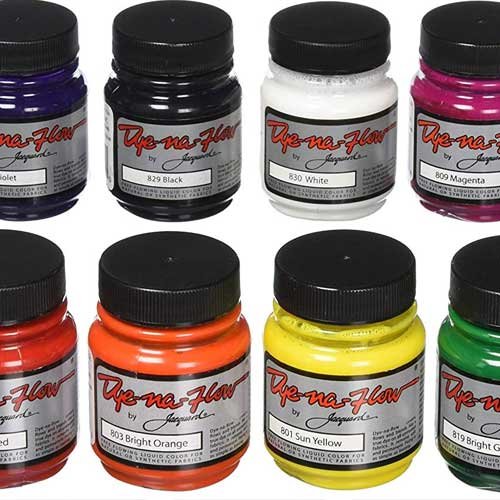 Dye-Na-Flow Fabric Paint is one of my favorite paints. This type of paint is transparent, and very runny and free-flowing similar to dye. It's perfect for all types of fabric painting particularly where you want a water-color effect or you want the colors to blend into each other the way dye does. Also great for silk painting, airbrushing, tie-dying or simplified batik techniques, and can be applied using a brush or sponge. Find it here on Amazon.com.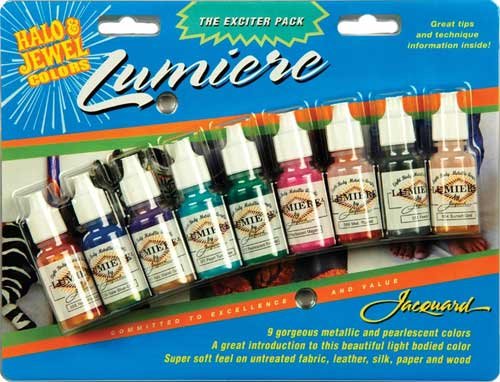 If you're wanting to add a touch of sparkle to your fabrics, you can't go past Jacquard Lumiere paint which is a metallic paint that can be used not just on fabric, but on other surfaces as well. It can be applied using a brush or airbrush, and used with stamps and stencils. It's my favorite metallic paint. Find it here on Amazon.com.
Shiva Paintstiks are self healing oil paint sticks that can be used to color fabric in many different ways and are particularly useful for making rubbings and for stenciling. They can be made permanent on fabric by heat-setting. Available in matte and iridescent.
If you've never used paintstiks before, you'll find the Paintstiks on Fabric book full of useful information and creative techniques. And don't forget the rubbing plates for some additional FUN!
I've been a bit obsessed with this rust paste which is perfect for creating rusty texture and adding dimension to just about anything. I demonstrate how to use it in this video.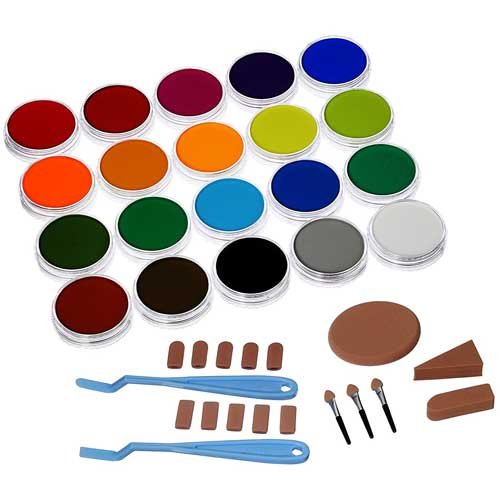 And I can't forget to mention pan pastels which are probably my favorite method of adding quick color to paper when making backgrounds. Pan pastels are applied with an applicator and leave no dust, unlike normal pastels which leaves *lots* of dust. You can blend them easily, and you can also erase them if you need to.
You can find more of my favorite mixed media products here.
Creative Shopping – Gift Cards
Gift cards may not be very creative in themselves, but you sure can have fun doing some creative shopping with them.
Etsy Gift Card which can be redeemed here in my Etsy store or can be used in any other Etsy store.
With an Amazon Gift Card you can shop the largest online store in the world! My personal favorite.
Creative DIY
If you love to make gifts for others, here are a few free eBooks that you can download that contain all sorts of sewing and quilting projects that you can give as gifts.
Handmade & Holiday Gift Ideas: 6 Free Homemade Gift Ideas for Art Quilters
6 Quick and Easy Gifts to Make: Free Homemade Gift Ideas for Mixed Media Artists
7 Small Quilting Projects: Free Designs for a Quilt in a Day, Small Quilts, and Other Quick Quilted Projects

Happy Gift Shopping!