Since I've been making gel prints on fabric these past few weeks, I've had several questions about the hand of the fabric after the fabric has been printed, and how this affects sewing.
For making monoprints on fabric I generally use acrylic paint and it makes the fabric stiff and crisp. After printing two or three layers, the fabric becomes extra stiff and crisp. Sometimes I add textile medium to the acrylic paint which makes the fabric less stiff and crisp, but it certainly is not soft.


Even using fabric paint such as So Soft changes the hand of the fabric slightly, although it is *much* softer than when using acrylic paint.


Any sort of paint will sit on top of the fabric and create a layer and layers change the way the fabric feels.
To make fabric prints that have a soft and natural hand, you need to use screen printing ink or something similar – a paint or ink that will be absorbed into the fabric as opposed to sitting on top of the fabric. The problem with screen printing ink though, is that they don't offer a wide choice of colors.
However…
It is possible to sew on fabric that has been printed using acrylic paint.


You just want to be very certain that you won't be pulling out the stitches because it will leave pin holes which will be difficult to impossible to remove depending on how many layers of paint there is on the fabric.


Sewing on fabric painted with fabric paint is different and it can be sewn very easily.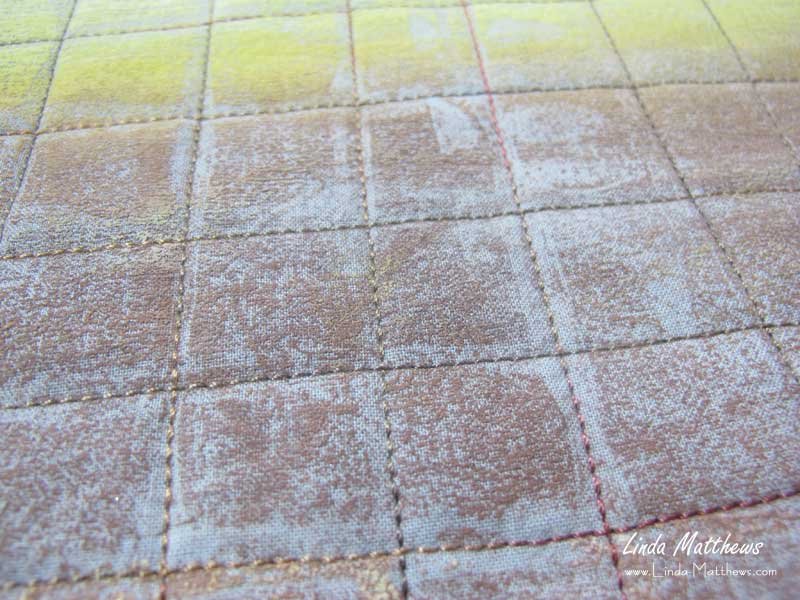 Best of all, pin holes can easily be removed using your fingernail or ironing with a shot of steam.

Products Mentioned