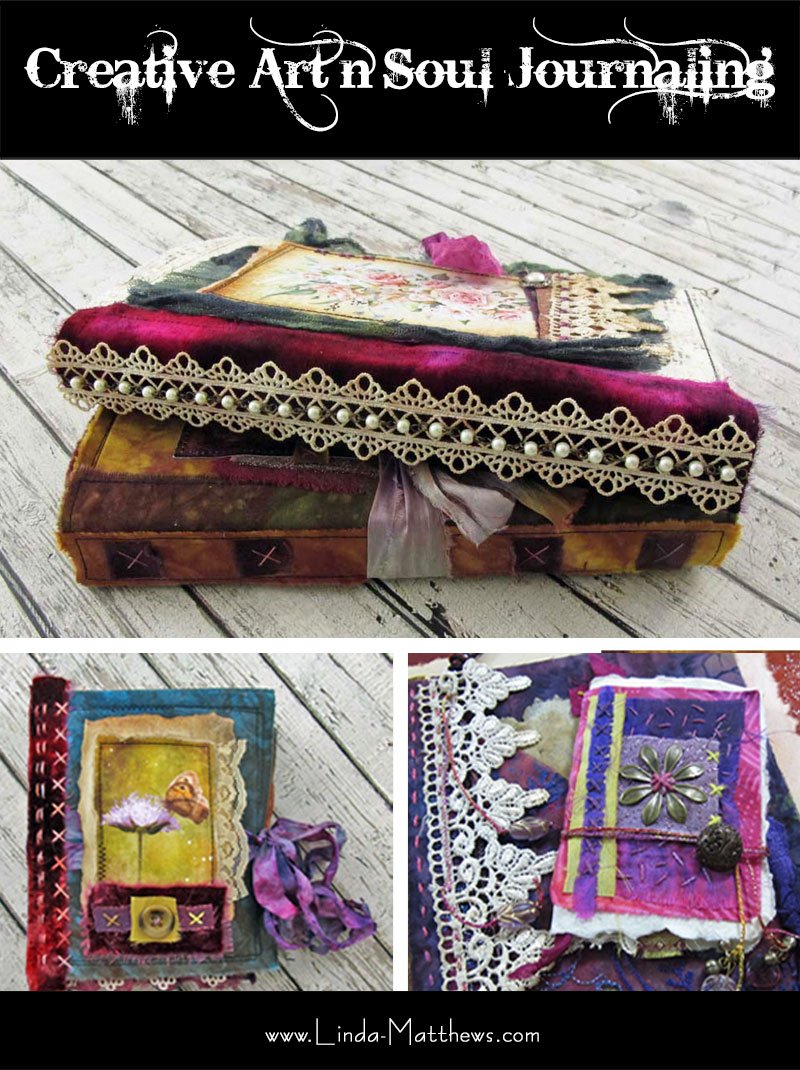 Let's play with fabric, thread and paper in a whole new way to make beautiful creative journals that can be used as a place to hold and treasure our personal stories.
Journals can be used in lots of different ways. Although I have a lot of different types of journals that I use for different purposes such as art journals and writing journals, my personal favorites are themed visual journals using stitched mixed media, words and images. These types of journals are very creative to make and use, and are perfect for telling a story in an abstract way that is quite personal and meaningful.
Throughout the coming year I'll be sharing my techniques and processes for making these and other types of journals, as well as ideas and processes for using them. It's my hope that along the way you will discover just how rewarding creative journaling can be, as a way for telling and sharing stories, for personal healing, or simply for the sheer joy of making beautiful art books.
To get things started, I'll be showing you how to make a very easy but creative starter journal which has a simple cover design that can be creatively embellished, an inside cover pocket, a hidden spine, and blank vintage tea-stained pages that are just begging to be used.
This journal is very easy to make and is the perfect beginner journal project. If you've never made a stitched journal before, you'll be amazed at how easy this one is. Experienced journal-makers will also appreciate the simplicity of the design which can be easily altered to create a vintage, shabby chic, or even a nature journal depending on how you embellish the cover.

Free Bonus Project
Register now and get started with the free "Journey" mini-journal. Download the project guide and resources and learn how to make your own beautiful stitched mixed media mini-journal.