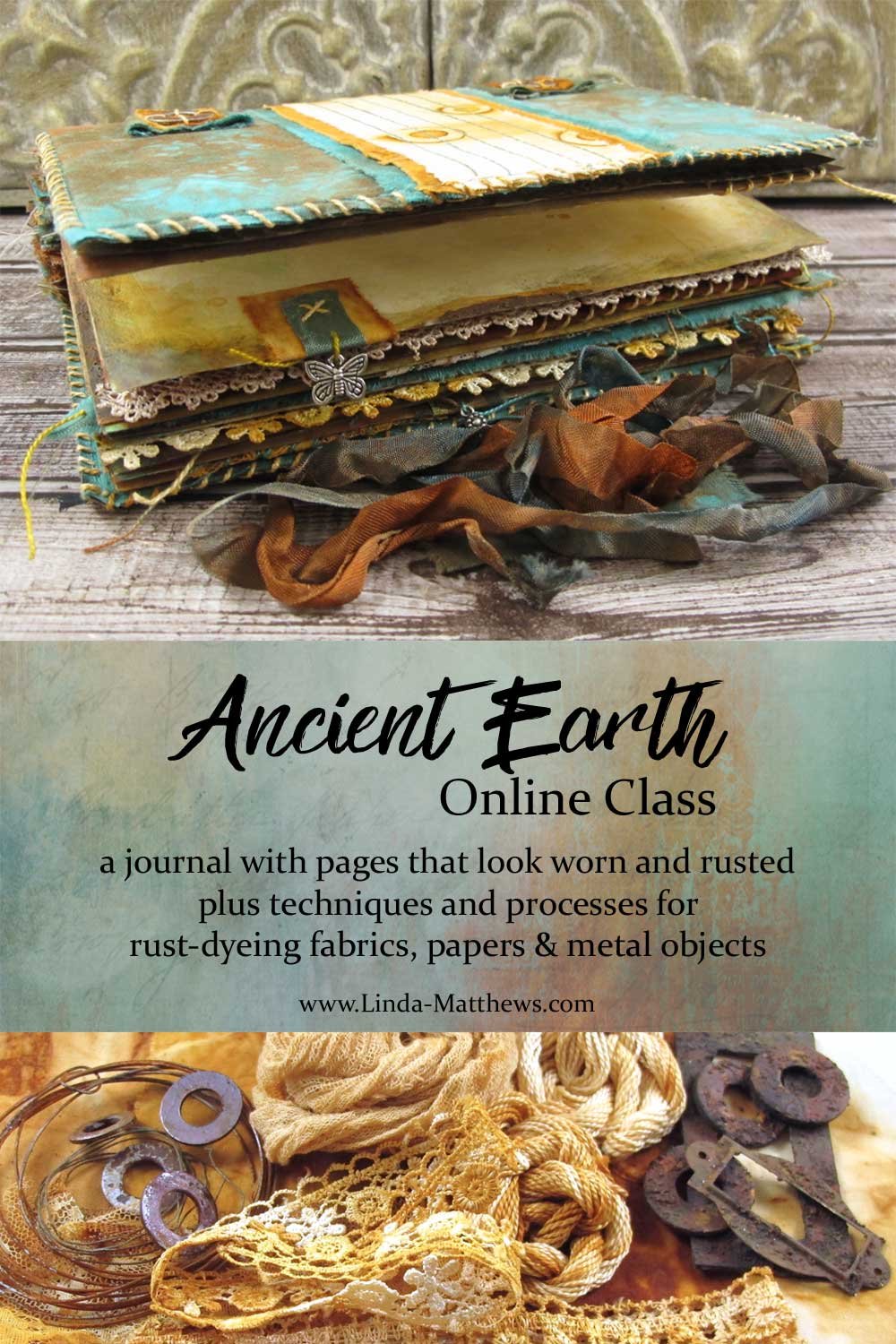 Welcome to Ancient Earth – my latest online class. In this online class you'll learn how to create a handmade journal with blank embellished pages that look worn and aged and a little rusted around the edges.
Also included in the workshop is a comprehensive course on rust dyeing where you can explore simple techniques for making beautiful rust dyed fabrics and fibers, rust prints on paper, and all sorts of rusty things that can be used to embellish the pages of your journal.
This journal can be used to display collaged samples of your rust dyed fabrics and papers which is how I'm using mine, or you could use it as a nature-themed journal in order to explore your relationship with nature and mother earth.
This has turned out to be one of my favorite journals and I had so much fun playing with rust-dyeing, particularly the fabrics and laces. It's very addictive!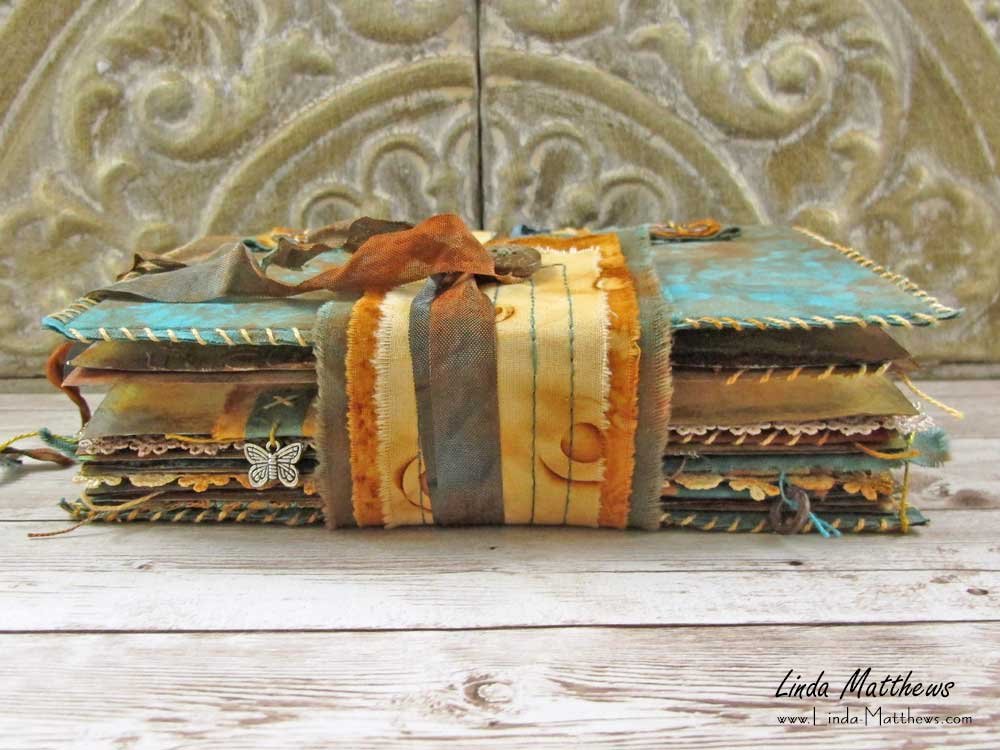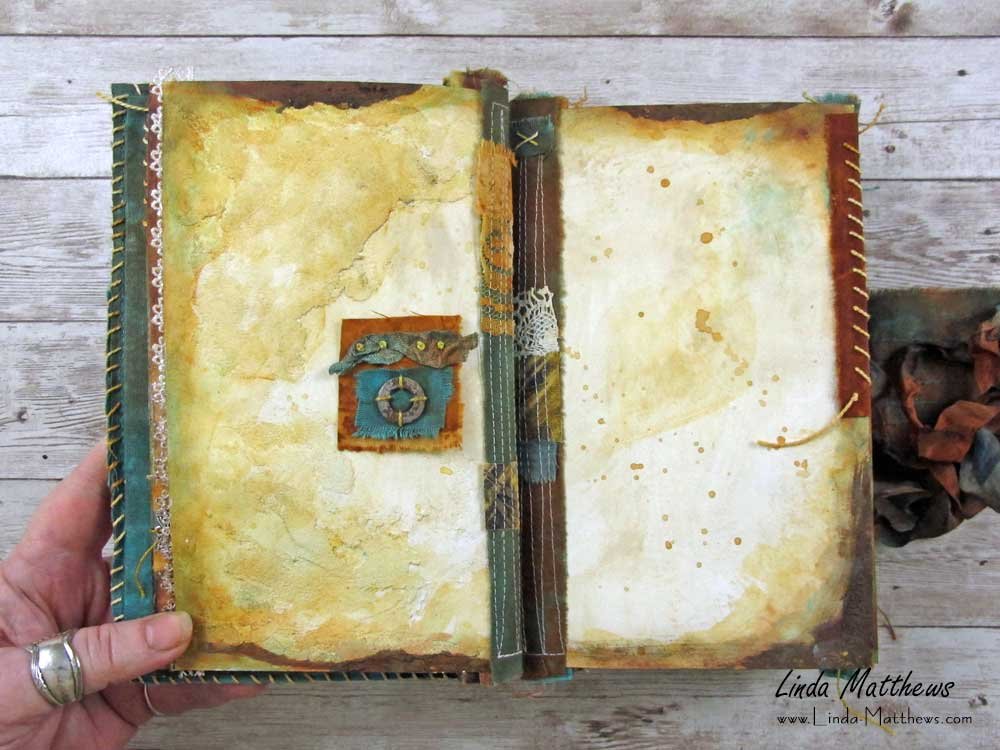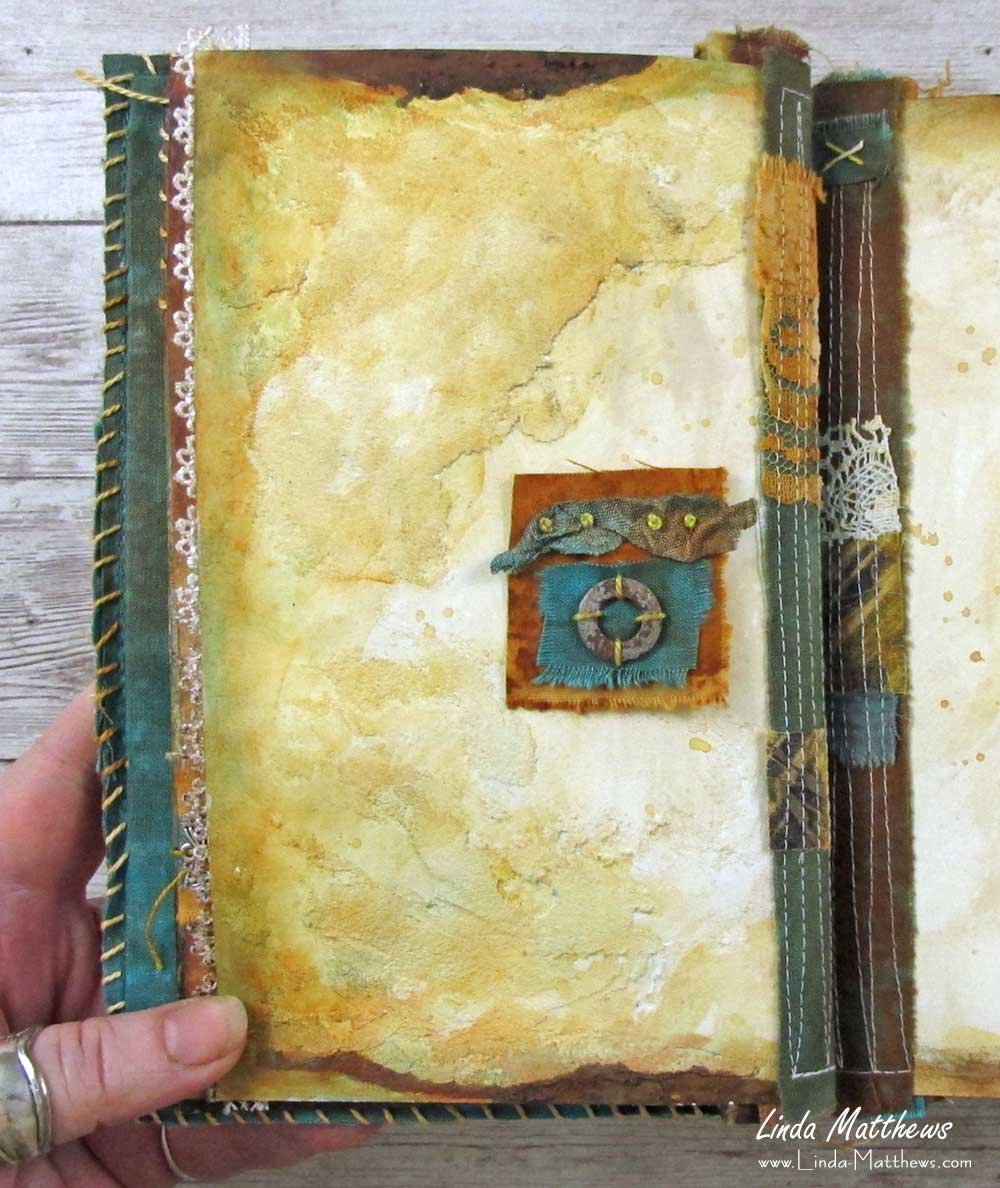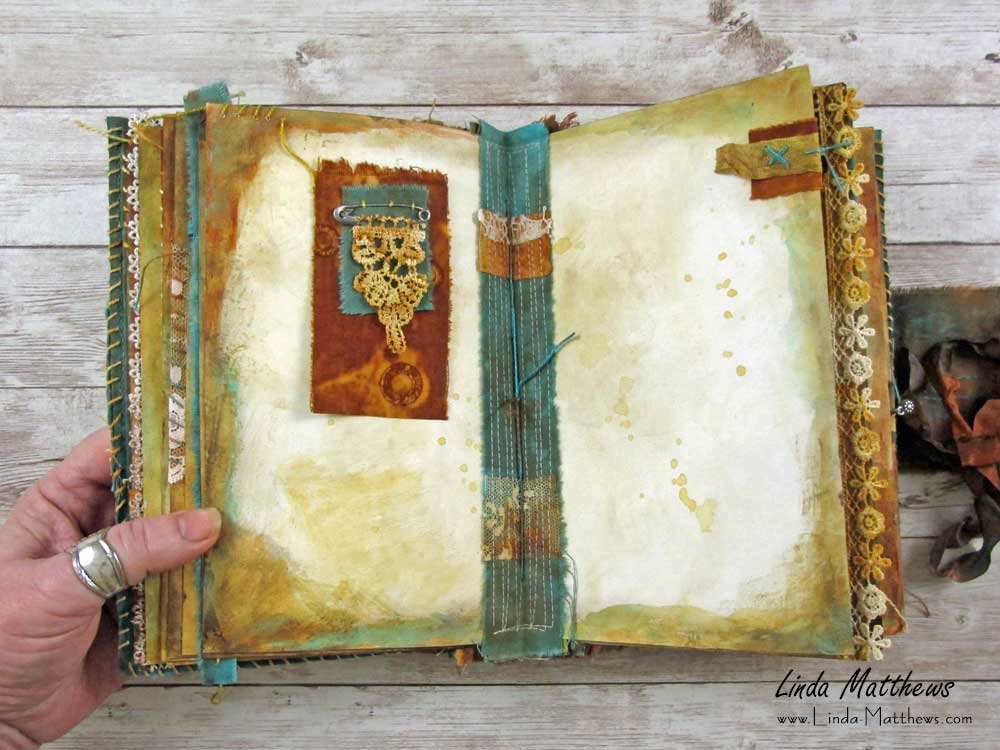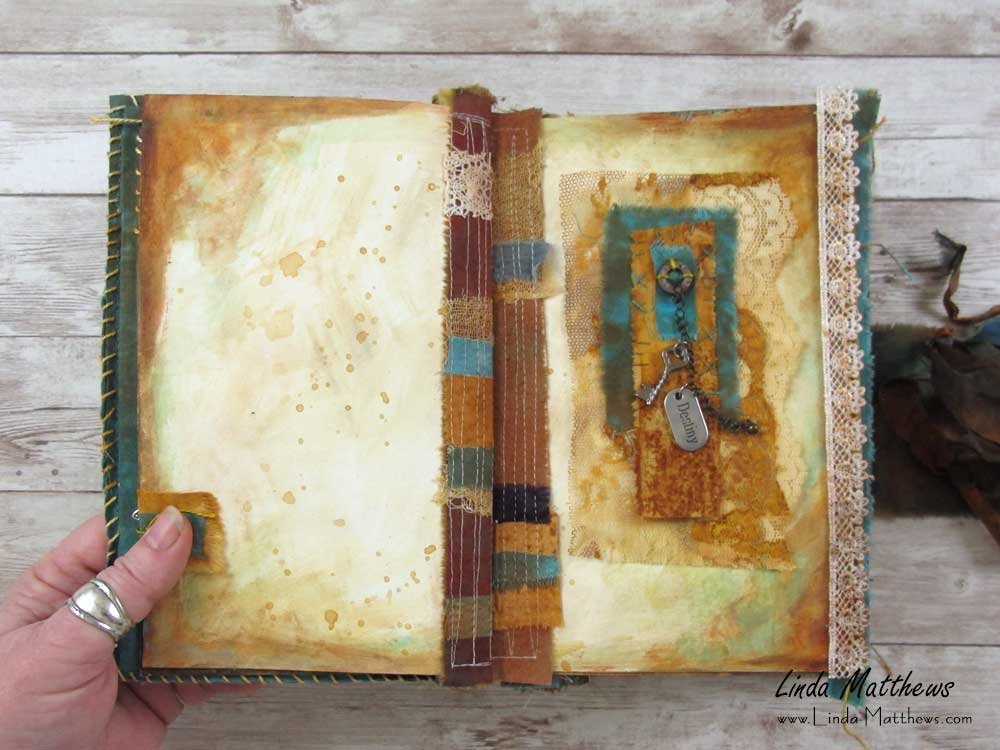 And Speaking of Rusty Things
In this free ebook from Stampington, discover creative DIY storage ideas to spruce up your space – including how to repurpose your rusty tin cans. Included in the ebook are thoughtful tips and beautiful solutions to best cut the clutter and encourage flow and ease in areas all around the home using basic art supplies and an assortment of upcycled items. Download the eBook