As I mentioned the other day I'm starting this creative year off playing with Inktense Blocks.
I had a bit of a play the other day and painted a small piece of fabric paper using the blocks. I added the color by rubbing the side of the inktense block over the surface of the fabric paper.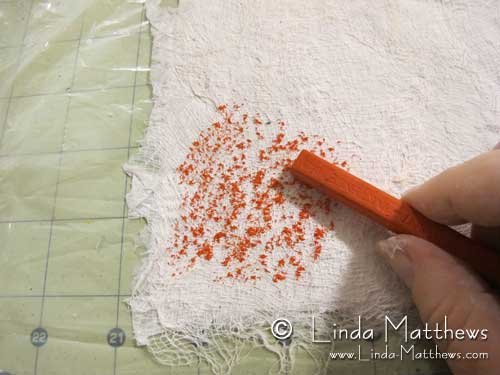 Then I dipped a paint brush in some water and washed the color over the surface.


I continued adding color and water.


As you can see, I didn't need to use much of the blocks, and the color turned out very bright and intense. This process works particularly well for fabric paper textured with cheesecloth because the ink wash settles very easily into the crevices and creases and it took me no time at all to paint this piece.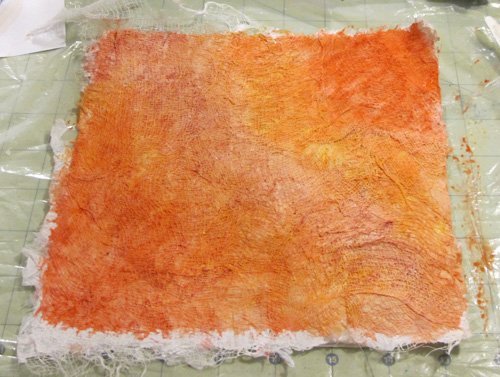 This particular piece of fabric paper wasn't very large but I did find a use for it and turned it into a container for my small sewing tools.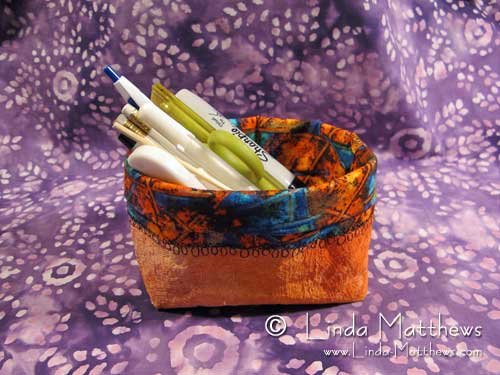 Which is a 100% improvement on my old container.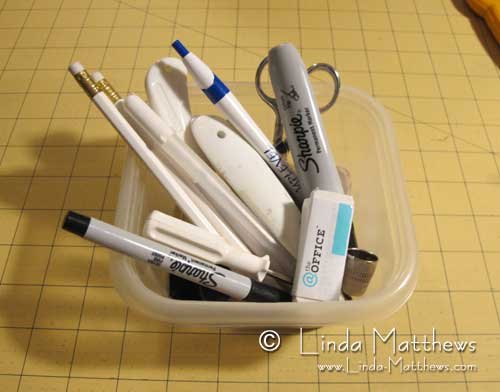 I got the idea for from Alisa Burke's website where she used up her old canvas scraps to make pencil holders. You can find her tutorial here.


I love these pencil holders – they're so easy to make, they look great, plus they're functional! I've already got some canvas cut and I'm planning to make some to hold my paint brushes and pencils. I think I might even drag the old gelatin plate out and see how it's holding up. I stashed it in the cupboard after the last playtime so hopefully it's still in one piece, especially since it's supposed to be permanent. We'll soon see.
Thanks for stopping by and I hope you're inspired to play a little yourself.