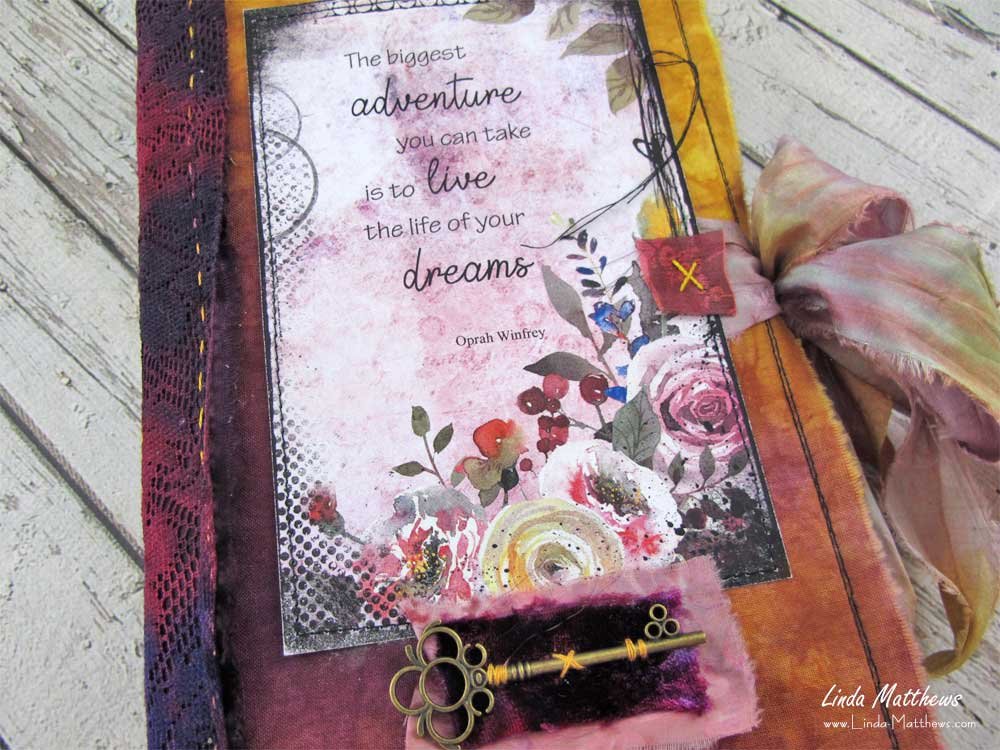 As we move toward the final month of the year, I'm already preparing myself for an amazing year ahead. December is one of my favorite months and not just because it brings with it the holidays, family get-togethers and good cheer. In my mind I see December as the the door to the old year almost closed – but not quite. And if you look closely through the gap in the door you can catch a glimpse of the shiny new year ahead filled with infinite possibilities.
A Clearing Process
Every December for the last 10 years or so, I've made it a ritual to sit down and spend time reviewing the past year as a way to clearing the road ahead into the new year. It's a month for reflection that brings with it the opportunity to look back on the year that was and sit with it for a moment and just breathe. Breathing out and letting go of all the disappointments and the things that didn't quite work. But also breathing in all the successes and the beautiful moments.
The clearing process is all about deciding to let go of the things that I don't want to carry with me as I enter a new year. It's a time of forgiving and letting go of grudges and bad feelings, regrets and anger. And after the clearing is done, I always feel lighter as I step into a new year with only positive feelings and expectations, walking into an unknown future that can be shaped and molded any way I want.
Just One Word
As part of this yearly ritual, I also choose my "one word" for the year. Instead of making new years resolutions that get broken within months, I choose to be kinder to myself by using a single word to guide me as I navigate my way through the year. My word for this year was transformation. Looking back on how the year has unfolded, I can clearly see how this word has truly supported and guided me in making changes for the better in various areas of my life and business.
One of the reasons that I think my word worked so well this year, is that along the way I developed a journaling practice using my word, that involved a small daily commitment but which resulted in big changes over time. I used my word in an intentional way to empower my hopes and dreams, and ultimately it has become a catalyst for change.
Say hello to the Creative Vision Planner Journal
The Creative Vision Planner Journal is the perfect way to start the new year by taking a positive step to making improvements and changes in your life, and watching your dreams come to life. By this time next year you can look back, as I'm doing right now, and be amazed to see how things have unfolded. The journal is included with membership to Creative Art'n'Soul Journaling. If you're not yet a member you can find more information here.

The Creative Vision Planner Journal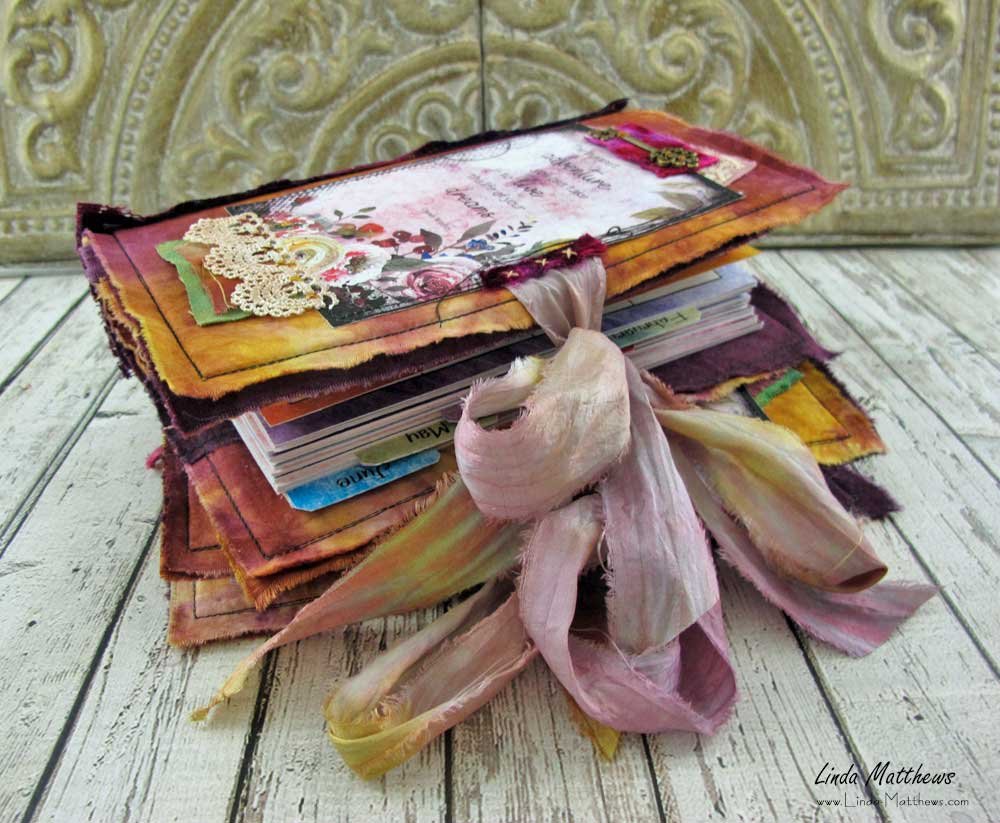 The Creative Vision Planner Journal is part planner, part journal. It's a place where you can dream your big dreams, and than take small consistent steps to bring them to life. It's where you get to blend your logical left brain with your creative right brain and learn that when they both work in synchronicity, amazing things can happen. There is no other journal quite like this one.
I've designed things so you can get started quickly and easily on the path to seeing your dreams come true. I've specially designed these printable planner journal pages to make a single monthly journal. Designed with fun colors and artwork, the pages are collated so that you can simply print and fold into a journal without any effort at all.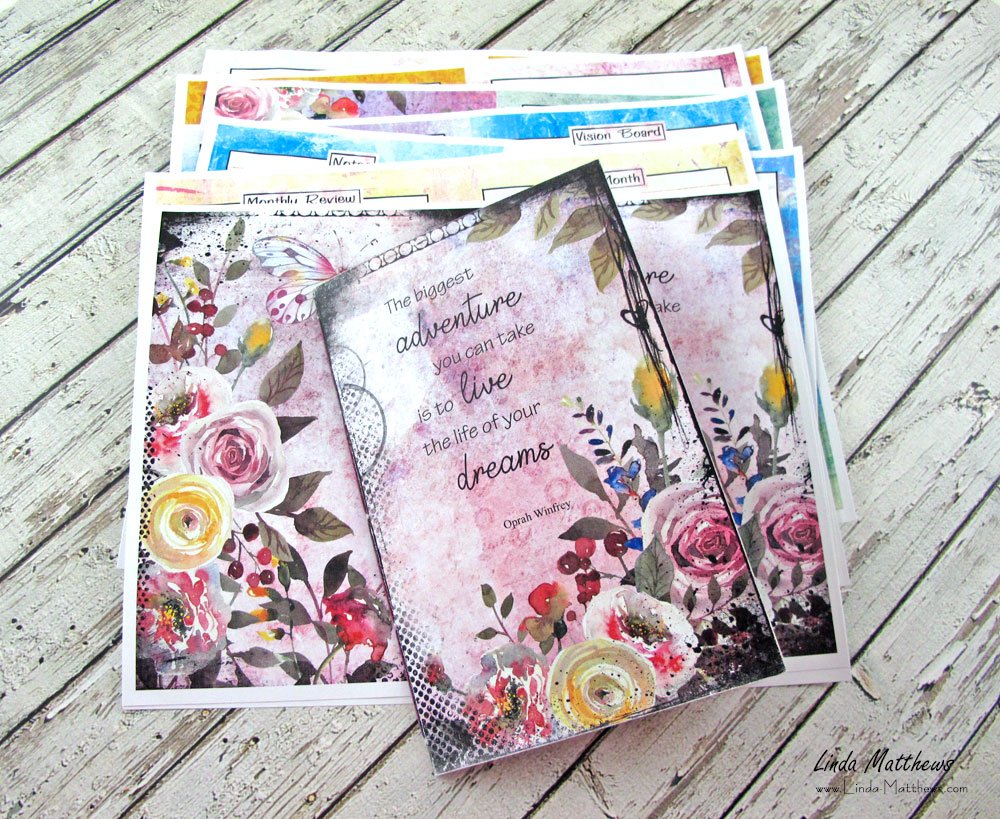 Additional printable pages filled with elements and stickers are included so you can decorate and dress up your journal.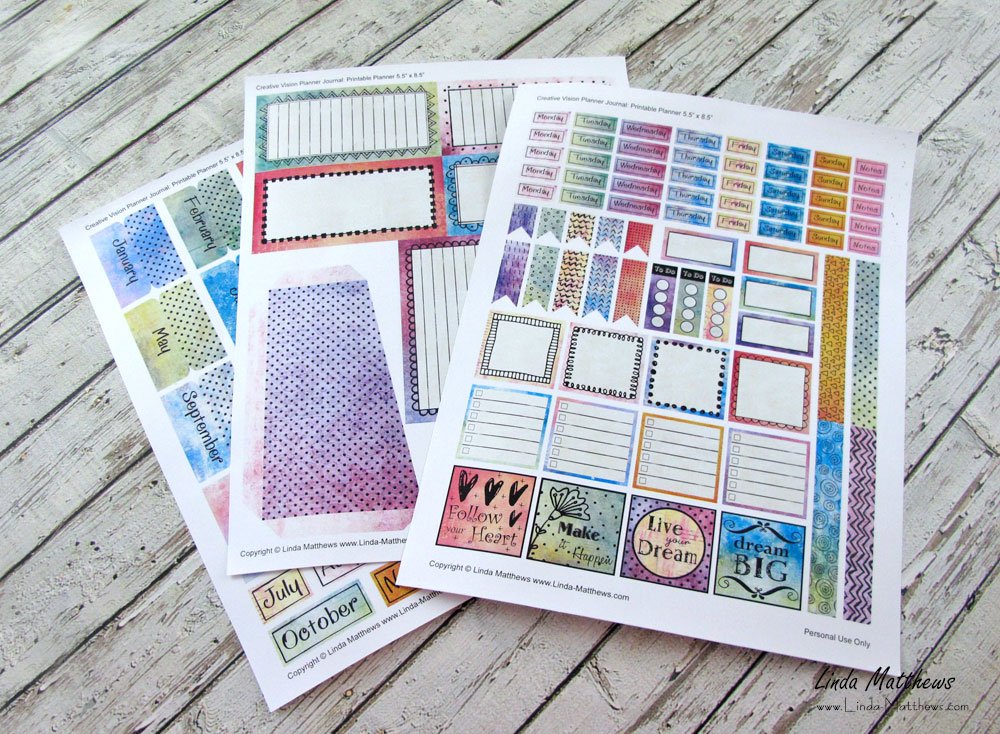 Although a monthly journal is a step in the right direction, the real magic happens when you combine 12 monthly journals into one big yearly journal – a serious step toward making your dreams come true. I'm planning a big year in 2019 so I've chosen to make two six-month journals so I'll have plenty of room in each journal to add additional papers and notes, images and photos.


Inside, each month there is space for capturing all your hopes, plans and dreams for the month ahead.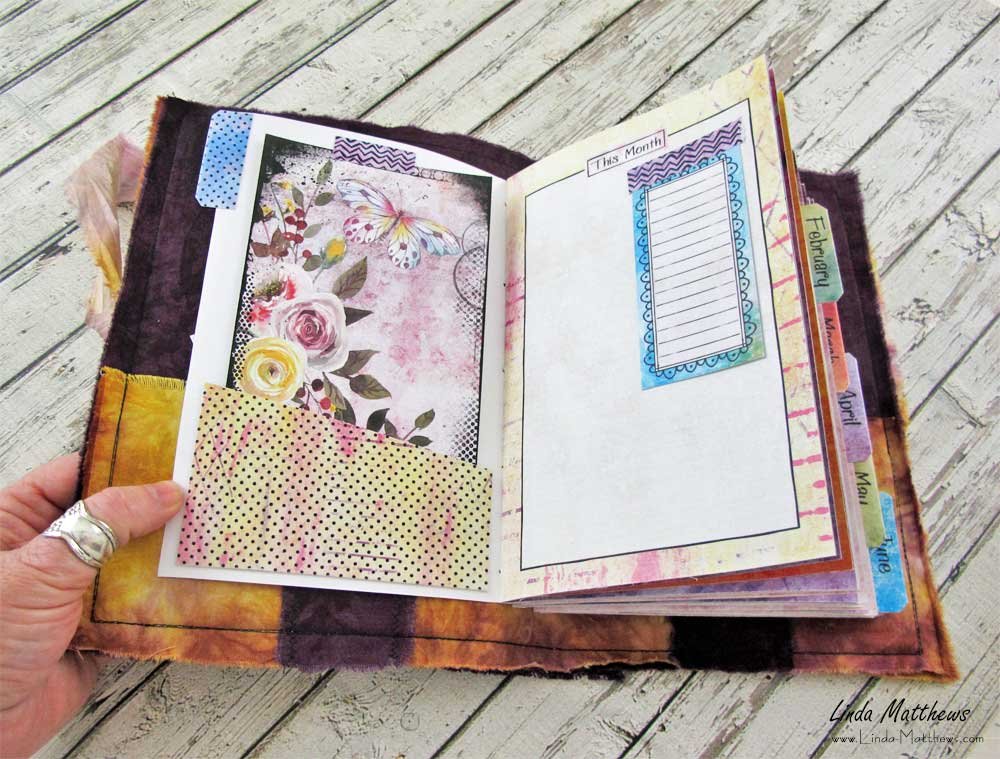 Room to take notes and paste images to create a vision board that will bring your dreams to life.


A "big picture" monthly overview of all the things you need to do that will move you closer toward your dreams.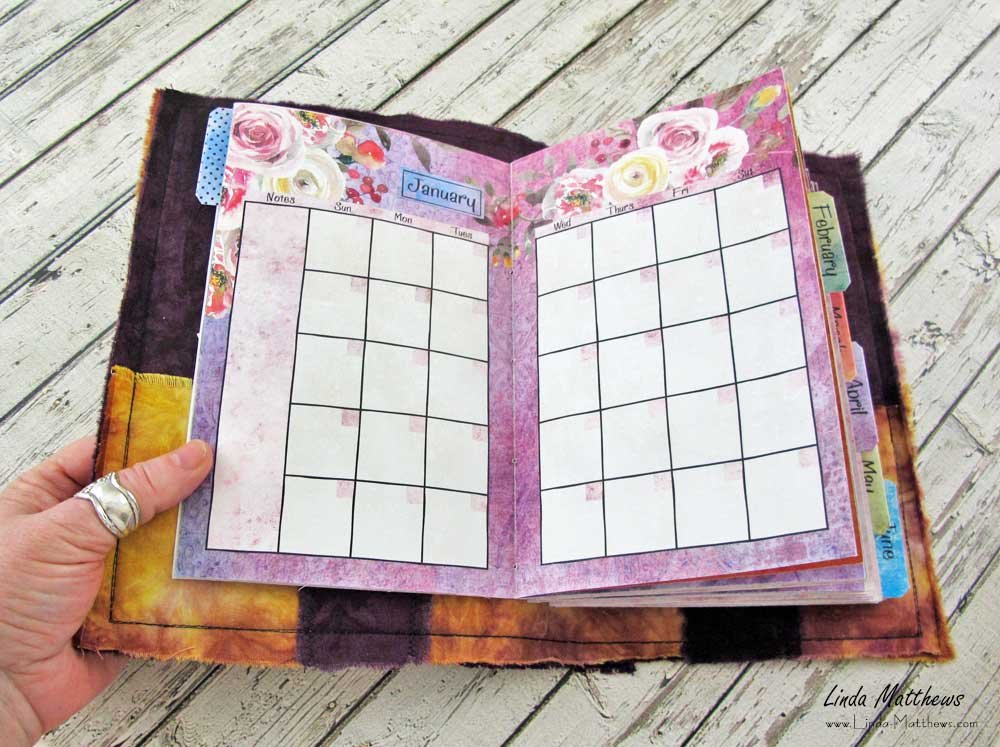 A month's worth of daily pages so you can draw, journal and collage as a way to keep track of your progress and capture a month's worth of memories.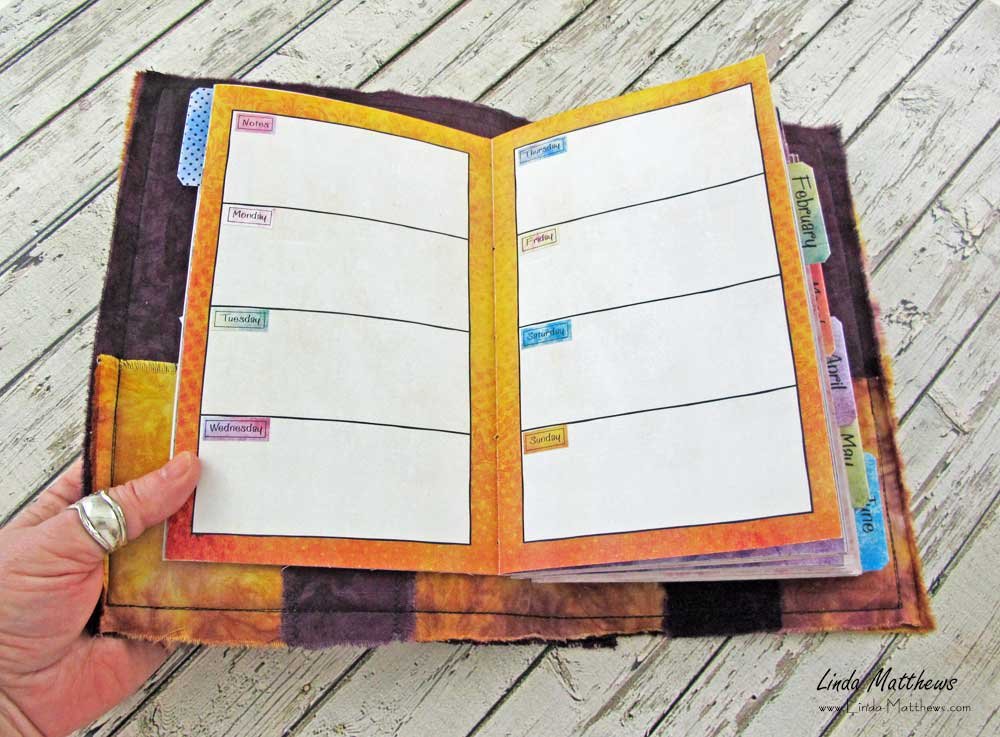 Space to look back on each month – letting go of things that didn't work, and embracing the things that moved you forward.


If printable pages are not your thing, I also show you how fun and easy it is to make your own hand-painted pages so you can create a planner journal that is perfect for you.


If you're ready to make changes in your life and envision a better future, take a leap of faith and join me. You can find more information here.