Keeping an art journal has many advantages. It's a great way to express your thoughts and feelings using words and images, and also a great way to practice new art and mixed media techniques. Because the pages are small, you can often make a page in only a short amount of time.
I find making art journals a meditative process, and particularly enjoy creating PhotoArt images to use on my pages. This is a page from my Art Journal using a PhotoArt image printed onto fabric. I like the fact that you can combine fabric and paper, stitch and embellishments, to create a small but complete piece of art that is thoughtful and personal.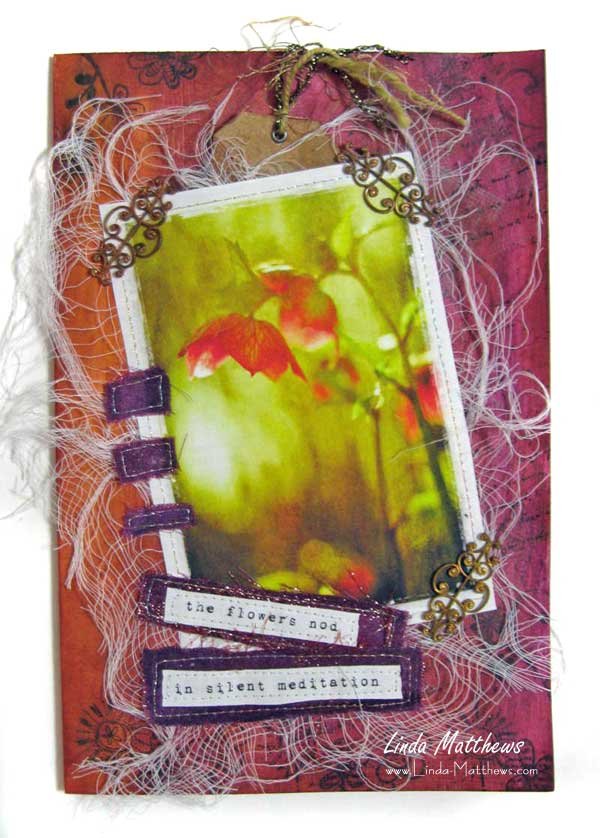 Nature inspires me in all possible ways.


When I feel uninspired or creatively drained, all I need to do is look out the window into the garden. Or take a walk around the neighborhood.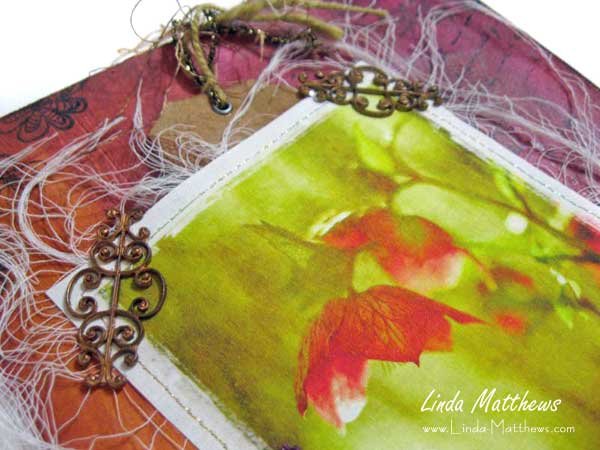 The colors, the textures, the shapes – and even the smells of nature – all provide creative inspiration. For me, being around nature is my favorite method for becoming creatively recharged.