This week I've been adding some pages to my latest journal which is a themed journal titled Making Space. I'm using one of the vintage journals that I made recently as a sample for the latest Creative Art'n'Soul Journaling video workshop. (If you haven't signed up yet, it's not too late. You can find full details here.) I'm also incorporating some of the printables from the printable journal kit that was also included as part of the video workshop.


I've come to enjoy making themed journals and find it an ideal way to create a journal that tells a complete story such as this nature journal that tells a story of my love for nature. Or even a way to create a collection of things that are similar such as this quotation journal.
I can't think of a better way to explore the theme of making space than with a nature journal, because just being outdoors in a natural setting is so relaxing and completely embodies the essence of open space.
I normally like to make all my pages first and then compile them into a journal, however this particular journal has blank pages, and in some ways I'm liking that much better. Because the journal is already assembled, there's no feeling that I have to rush to get the pages finished and I can take my time and really enjoy the process.


This journal has four signatures so to get things started, I added a page tab to the last three signatures, then I completed the front page of each of the signatures with one of my favorite nature quotes.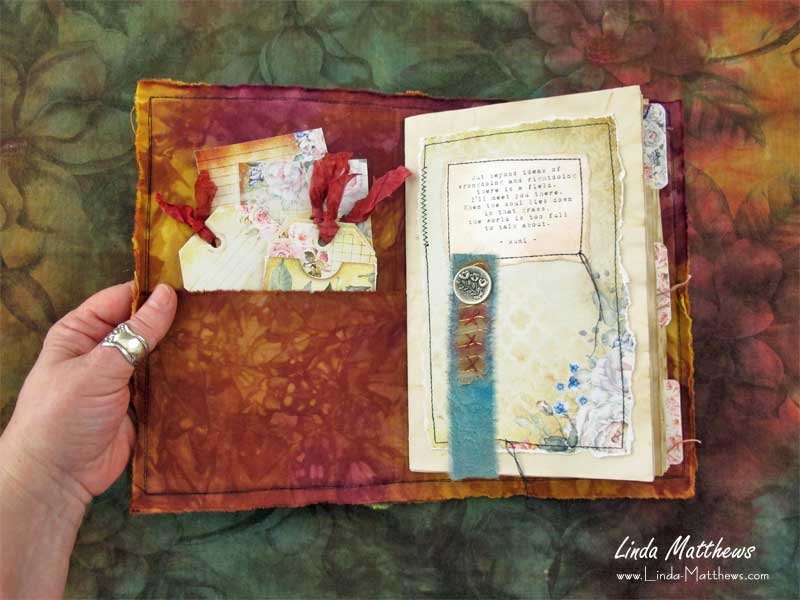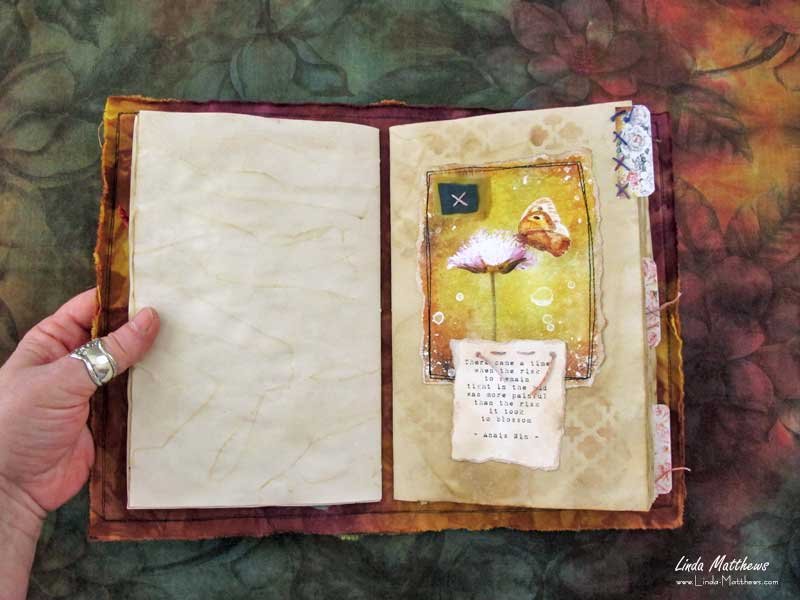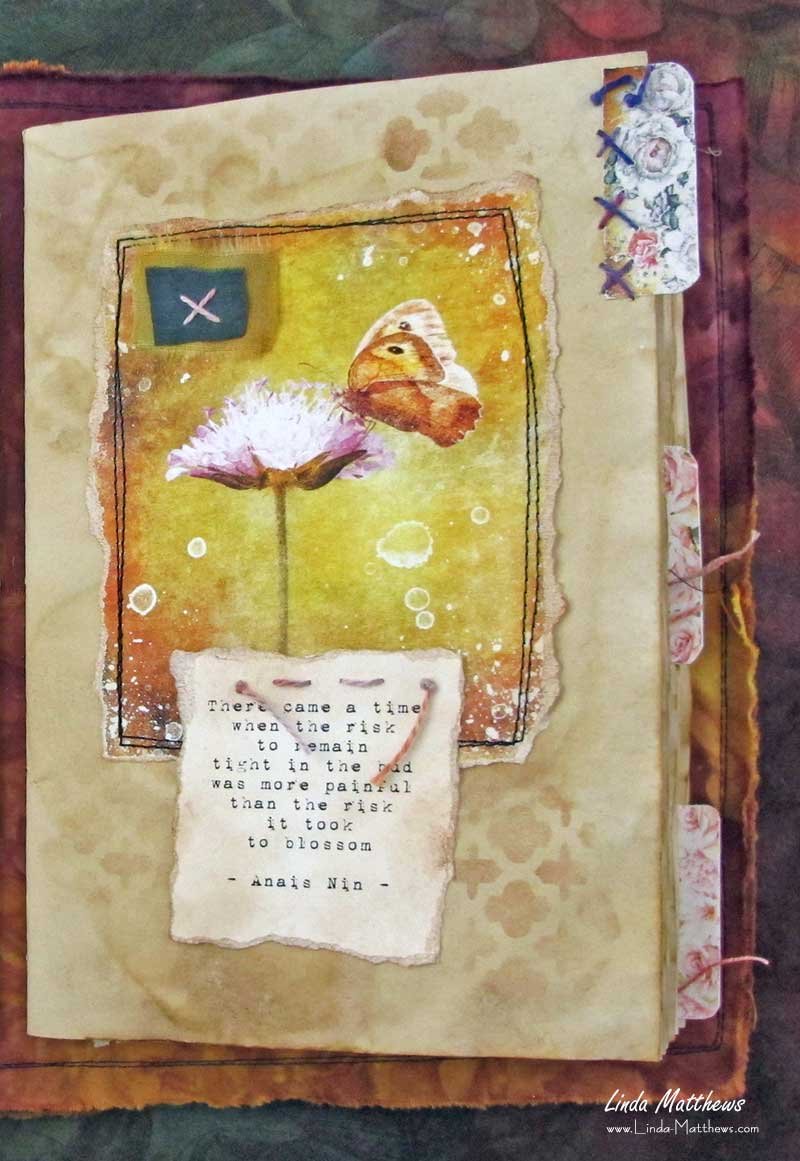 I've also begun to fill in some of the other pages.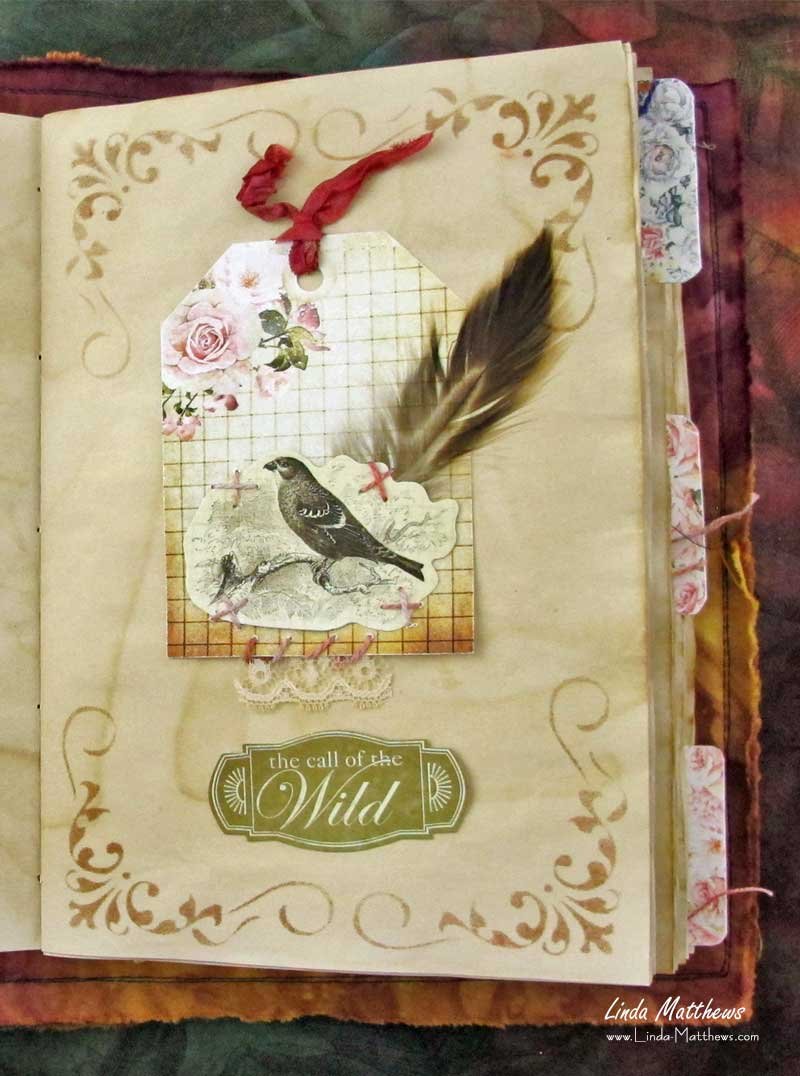 I've tucked some writing paper into the back pocket ready to capture any thoughts along the way.


PS – In next month's Creative Art'n'Soul Journaling video workshop, we'll be working more with themed journals in a very particular way. The Creative Vision Journal is something I've been developing over the last several years and is a special journal that will allow you to nurture your creative dreams and visions as we move into a brand new year. You can find full details of Creative Art'n'Soul Journaling here.