Today begins the year-long journey of Creative Art'n'Soul Journaling … and I am so excited to get started!
Over the years I've come to enjoy art journaling, both as a process for creating beautiful stitched art journals, and also as a way to track and record events in my life. Some events are big and exciting, some are small but meaningful, and some are very personal. Together, they still only tell part of the story of my life but I get to choose which ones I want remembered. These are usually the moments that speak to my soul. They always seem to be the most beautiful and the most cherished.
To get Creative Art'n'Soul Journaling started, this month I created a video workshop demonstrating how to make a vintage-style journal with blank tea-stained pages. If vintage is not your style, it's easy to change the theme of the journal simply by changing the way you design the cover. This is an easy journal to make and can be used in all sorts of ways. Over the coming weeks I'll be sharing tips and techniques for ways that you can use journals with blank pages.
These are some photos of this month's journal workshop, and if you didn't get a chance to sign up for Creative Art'n'Soul Journaling yet, it's not too late – you can find full details here.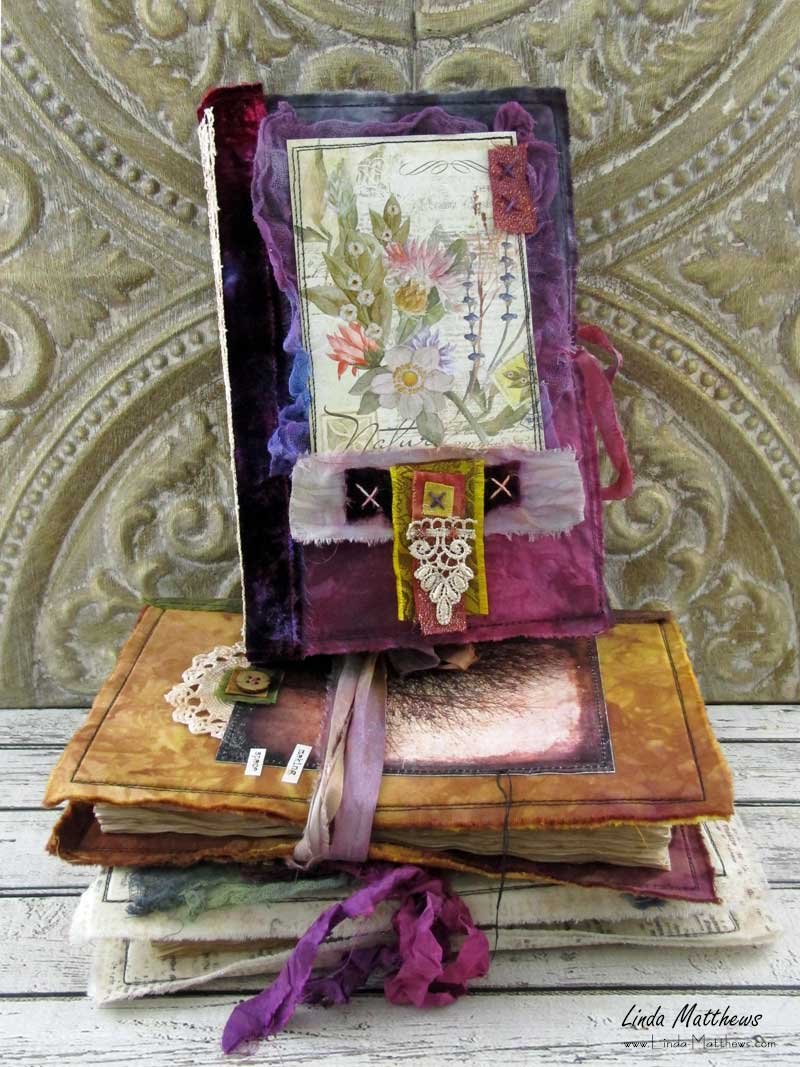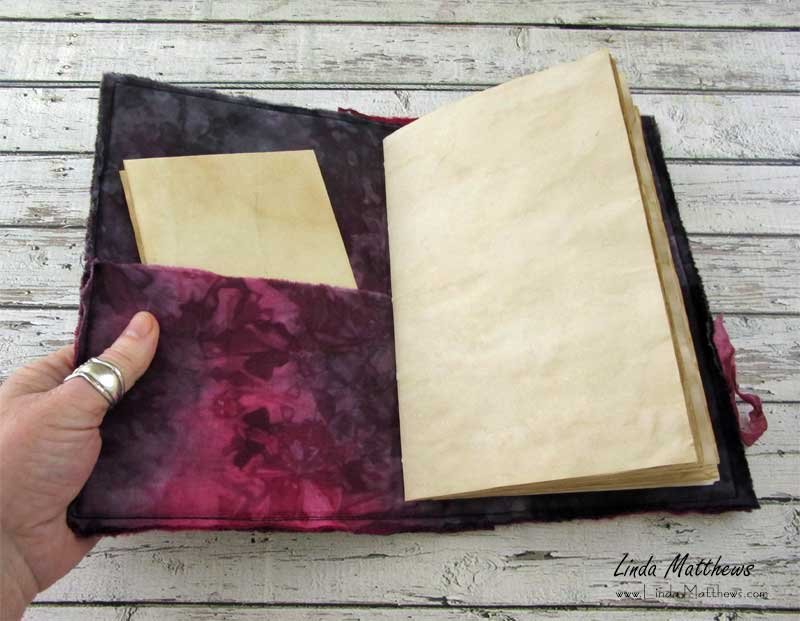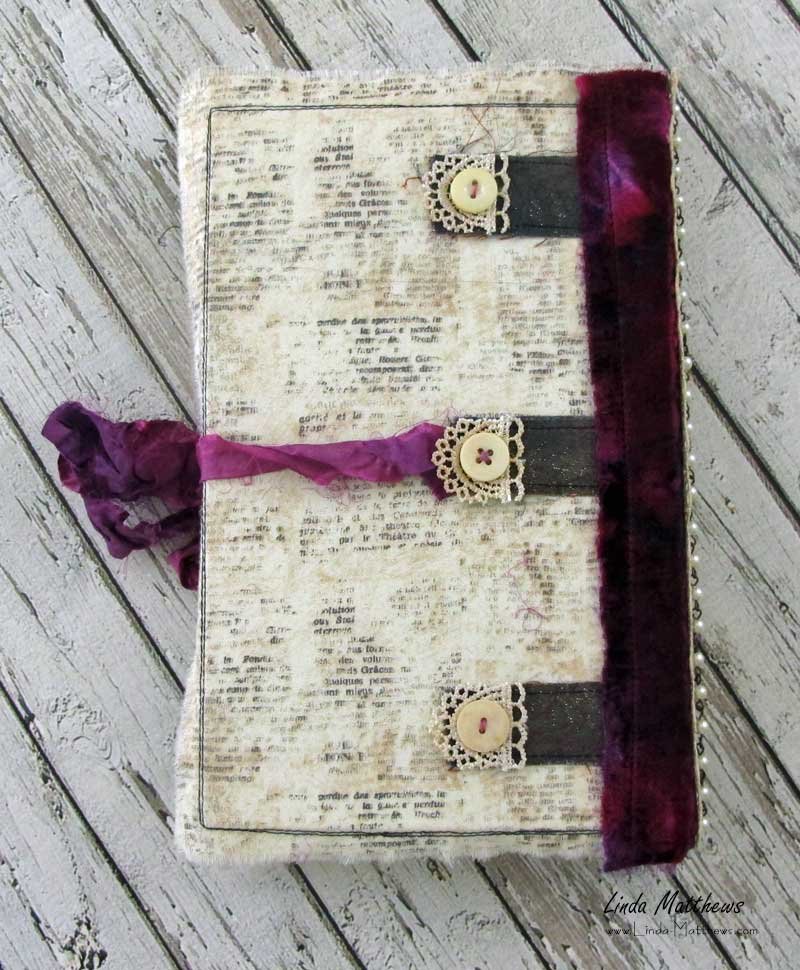 You can easily change the theme of the journal by simply changing the type of fabric and collage elements. Instead of a vintage-style theme, I've made this journal into a nature journal.

Plus … a set of printables
This month's free printable set is a beautiful vintage writing journal kit