Welcome to a brand new year!
I hope this year is one full of brand new creative opportunities, and brand new memories to make, keep and share.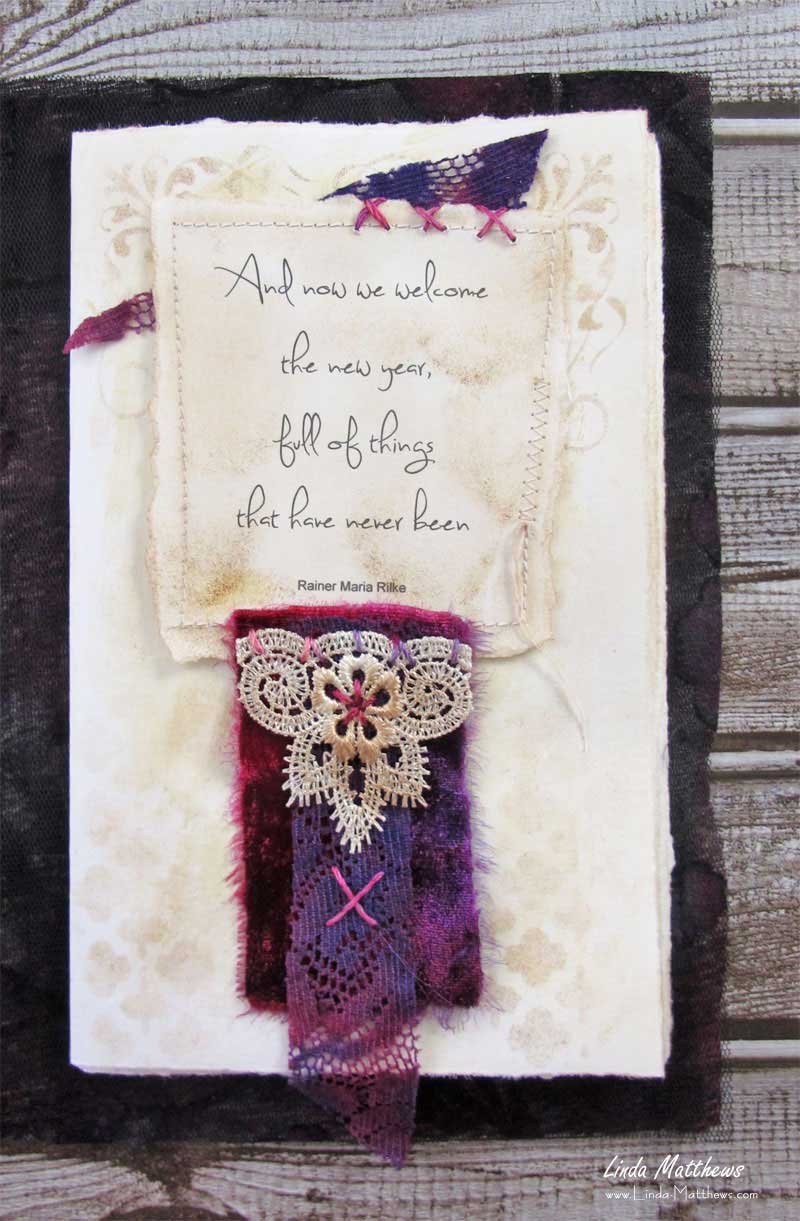 Looking Back
One of the things that I've enjoyed most over the last several years is keeping a daily planner style journal that holds some little memory of each day. These types of journals are wonderful for flipping through and remembering things that otherwise would have been forgotten.
It's also a wonderful way to track your path through the year and keep progress of your plans, dreams and life visions. It's only in retrospect that we can truly begin to see the full picture of how things have unfolded for us – starting way back there … and ending here where we are now.
It's one of the reason that I developed the Creative Vision Planner Journal, not only as a way to keep track of my days, but as a way to turn my creative dreams and visions into reality. I'm always amazed at how life can be shaped into anything we can imagine, with a little attention and intention.
I also use this journal as a way to stay focused with my yearly word – one word that guides and gives me direction for the year. If you haven't yet chosen a word for the year, it's not too late and you can find my tips and processes for choosing and using my word here.


Looking back at this time last year, I was just beginning the journey of setting up Creative Art'n'Soul Journaling. Although I've enjoyed personal creative journaling for many years, it was a goal for the year to develop the concept of creative journaling and to bring it to life as part of my business.
When I began I wasn't sure how I was going to do this, but small consistent steps have moved me forward and helped me build the Creative Art'n'Soul online store where you can find printable journals and resources for creative journaling, as well as Creative Art'n'Soul Journaling where I share creative techniques and processes for making and using beautiful handmade journals and art books.
Life and business have changed dramatically over the last 12 months, and I'm truly grateful for these changes as I continue to enjoy sharing the work that I love. I'm also thankful for the tool of creative planning and journaling that made it that much easier to get me here.
Looking Forward
This year as part of Creative Art'n'Soul Journaling, I'm very excited to be sharing my processes and techniques for making beautiful journals as a way to record and remember the things in our lives that are precious to us. I've started this year with The Book of Winter Shadows where I share my process for making themed journals that tell a story.
This year I hope you'll join me for some Creative Art'n'Soul Journaling and discover how creative journaling can transform your life. You can find full details here.