I've just finished a new art bag using one of my latest digital art designs called "Reminisce". Isn't she pretty? I can't wait to take her out on my next shopping trip. And yes! I do actually use my art bags because they're not only beautiful, but they're designed to be functional as well. I particularly love the design and colors of "Reminisce" and named the design because it reminded me of my grandmother – all lacy and lavender, and of course she loved her garden and her flowers.
I usually add some beaded embellishment to the front of my art bags but I'm not sure if I'll do that to this one; I think I'll live with it for a few days to see how I feel. And as usual, the design was printed on fabric using my very favorite inkaid, so it has beautiful depth of color, texture and detail.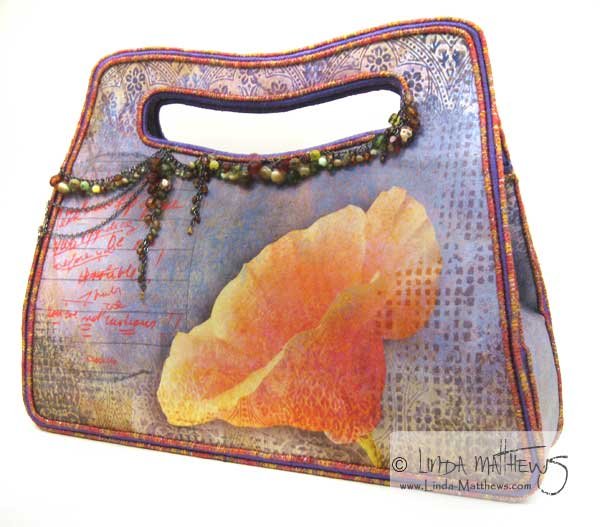 Enjoy this post?
Sign up for my newsletter and stay up-to-date with all the latest news
Get my blog posts delivered straight into your inbox as soon as they are published!
Sign up for my Blog Email