If you remember my recent post about The Making of "Daisy" The Art Bag, then you'll recognize the design on this new art bag.
This is "Daisy" Version 2. I just loved the "Daisy" design and wanted to try it out on a different bag shape so I chose the original (and my personal favorite) art bag shape for version 2. This time though, I used my new printer to print on a large piece of "fabric paper" – approx 12″ x 10″ . The printer did a fabulous job printing on the rough texture, and this is the result …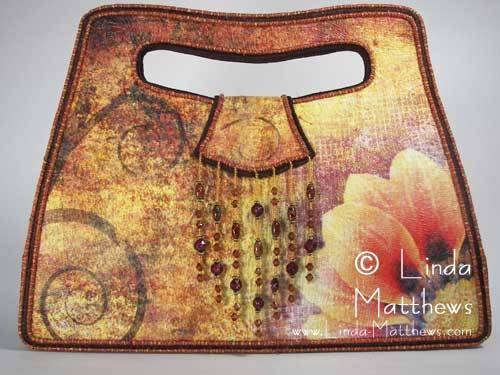 This is the back. I put the bag closure on the back of the bag using a magnetic snap so that when opening the bag you don't have to disturb the beautiful bead embellishment on the front.
You can see the beautiful texture that the "fabric paper" creates …
and here …
And this time I also fine tuned the inside pockets so now everything is organized and easy to find.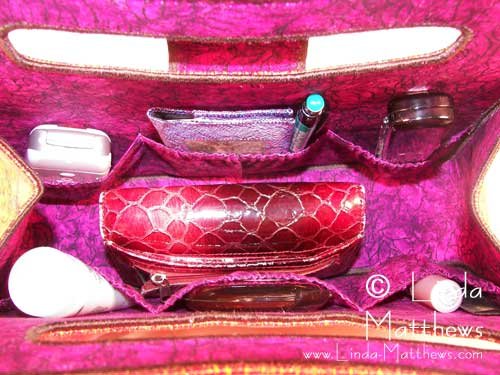 PS – I print my designs on fabric using digital grounds. You can find out more about digital grounds here.
Enjoy this post?
Sign up for my newsletter and stay up-to-date with all the latest news
Get my blog posts delivered straight into your inbox as soon as they are published!
Sign up for my Blog Email