As I mentioned the other day, I just purchased a new wide format printer – an Epson Workforce 1100. I've been playing around with it this weekend, putting it to the test, and it's done *really* well. In fact it has a very nice feature that I didn't notice first time round; it automatically positions the paper for printing. For example, when you send your file to the printer, sometimes it misfeeds as the paper slips or slides out of position and the resulting print starts inches from where it's supposed to. The Workforce 1100 is actually intelligent enough to realize if the paper slips and it will readjust it automatically to start printing at the correct position – I really like that feature!
And of course whenever I get anything new I've just *got* to test it out. So this weekend I was working on a new art bag and did a couple of comparison prints while I was at it just to demonstrate once again, the amazing results you get when using inkaid.
This is a new digital art design for my latest art bag. This is the original artwork – front …
… and back.
Then I did a print on an untreated piece of pfd fabric ..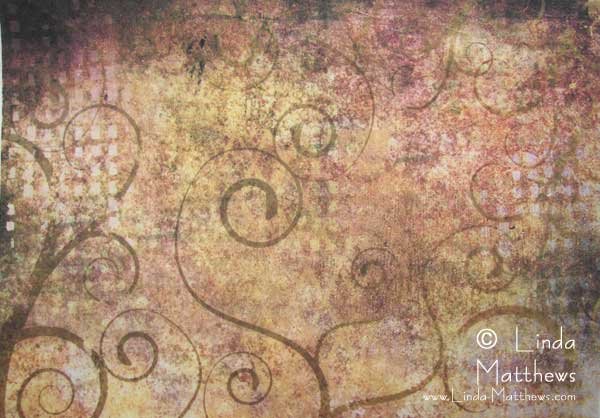 … and the same design printed on a piece of fabric treated with inkaid.
You should be able to see a noticeable difference in color quality, and also close up you can see a very noticeable difference in detail. The print on the untreated fabric looks very washed out and dull by comparison.
So on to the art bag. This is "Daisy", a simpler bag design than "Poppy", but very bright and cheery.
I've been asked a number of times about how the art bags are constructed. The design of "Poppy" is a little complicated because it's shaped with a rounded front and back, but "Daisy" is a much simpler design.
The artwork of course is first printed onto fabric using inkaid. The pieces are then constructed individually – the artwork fabric is fused to a piece of peltex …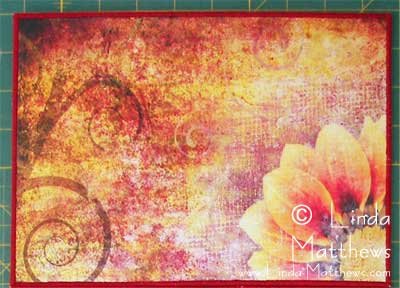 The lining is fused to the other side of the peltex …
The digital art is then sealed with a brush-on sealer to make it water-resistant, and then the edges are satin-stitched all round. Even after using inkaid and sealing, the art is still very sewable both by hand and machine.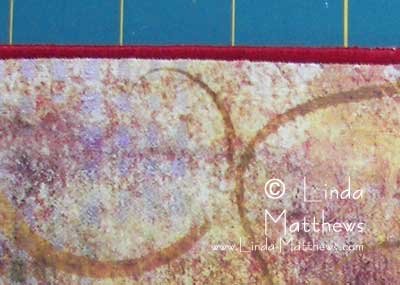 Then all the pieces are assembled flat and stitched together. Depending on the shape, sometimes this is done by hand, sometimes by machine.
And then finally the sides are handstitched into position to form the shape.
For "Daisy" I added a beaded embellishment on the front.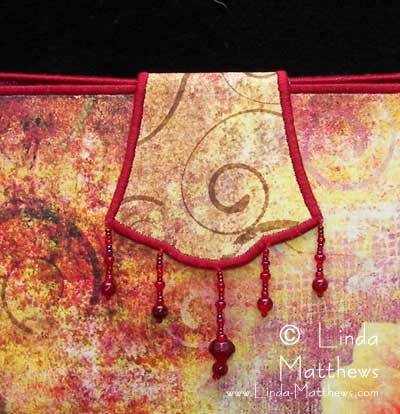 And lengths of machine wrapped cording were plaited to form handles. And finally – Daisy is born.
Resources
You can find additional information about the products I use here in my Resources Section.
Enjoy this post?
Sign up for my newsletter and stay up-to-date with all the latest news
Get my blog posts delivered straight into your inbox as soon as they are published!
Sign up for my Blog Email