Progressing a little further with my Shades of Purple art quilt, I dyed a piece of fabric to use for the background. I love the yellow to purple gradation.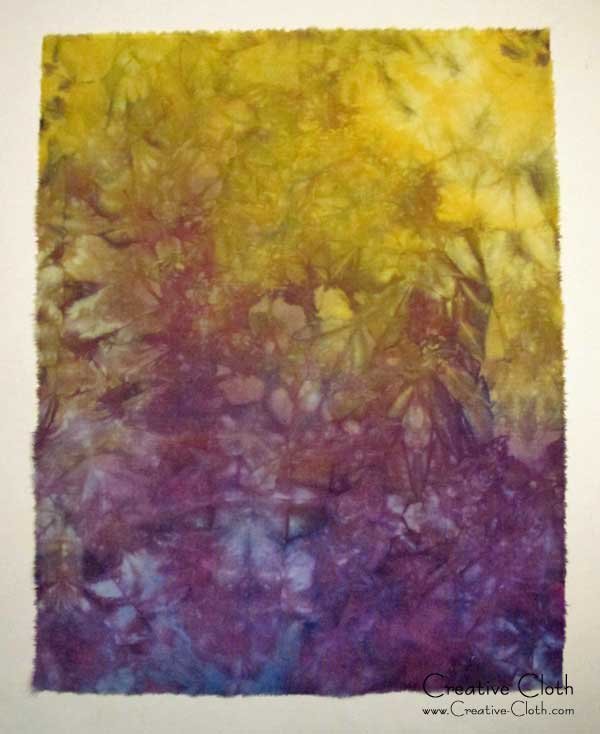 Used as a background fabric, I think it brightens up the quilted layer which will be sewn on separately as a last step.


I've begun to add some design elements to the quilt.


Silk velvet is lovely to sew; it's so soft. I made crinkle texture in the fabric by wetting it, scrunching it, and then letting it dry. I like the uneven texture.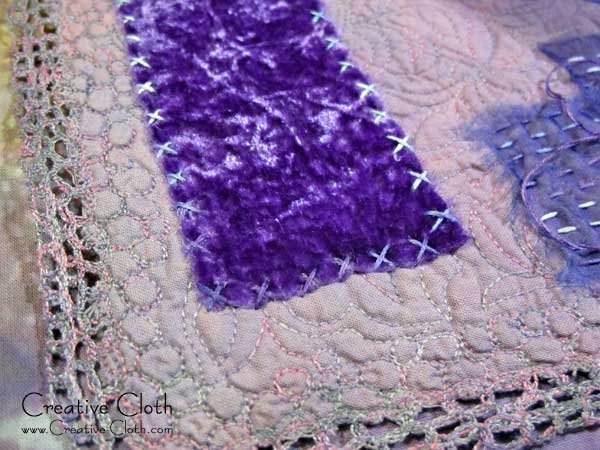 I've also added some torn pieces of silk organza. Because organza has a bit of crispness to the fabric, it tends to lay flat and behave itself which makes it easy to hand sew. Other types of sheer fabric can be soft and difficult to handle.


Bits of scrim can be sewn in strips to create an uneven threaded texture.


See Part 1 here