Although I love to make textile and fabric art using my PhotoArt images printed onto fabric, one of my favorite ways to use my digital designs is for a more practical application – to create unique bags and purses. Which is one of the reasons I love bags with flaps. Simply structured flaps are the perfect canvas for showing off your printed designs.
Making one-of-a-kind bags and purses is easier than you think. All you really need is a great digital PhotoArt design, and a digital pattern template.
Making a digital pattern template is quite easy. You simply scan your paper pattern piece, save it as a jpg file, and then open in Photoshop. If you have multiple pieces, they need to be overlapped and joined together. Place the pattern pieces on a document about 1″ larger all the way around.


Then simply remove or erase the pattern piece shape in the middle, leaving the outside border.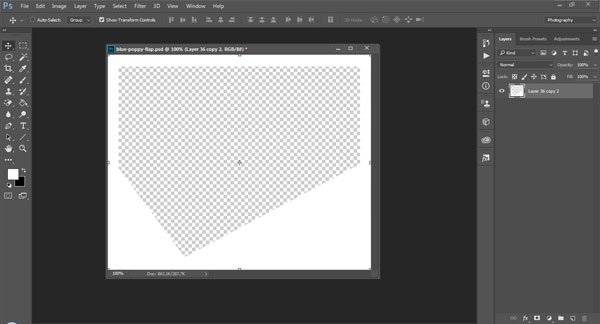 Position your digital PhotoArt image underneath the template. Then print your design onto fabric. These types of printed fabric pieces work best for simple shapes that don't have folds or tucks.


Once you get going, it's hard to stop!