We're about mid-way through the Assemblage Hand-Dyeing Workshop and after several weeks of color study and play, students are finally getting to use all that knowledge to create their fabric collections. I'm so excited to share some photos of their beautiful hand-dyed fabrics.
Low Water & No Water Immersion Dyeing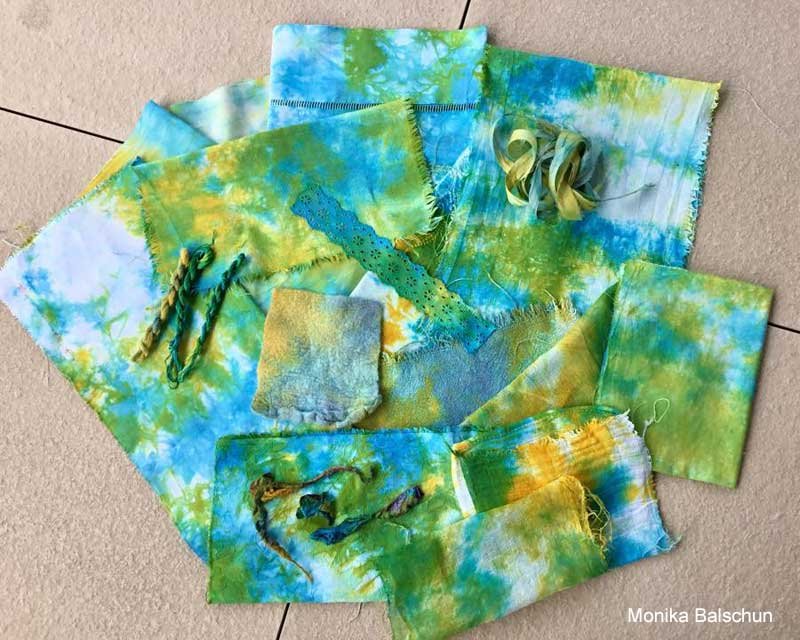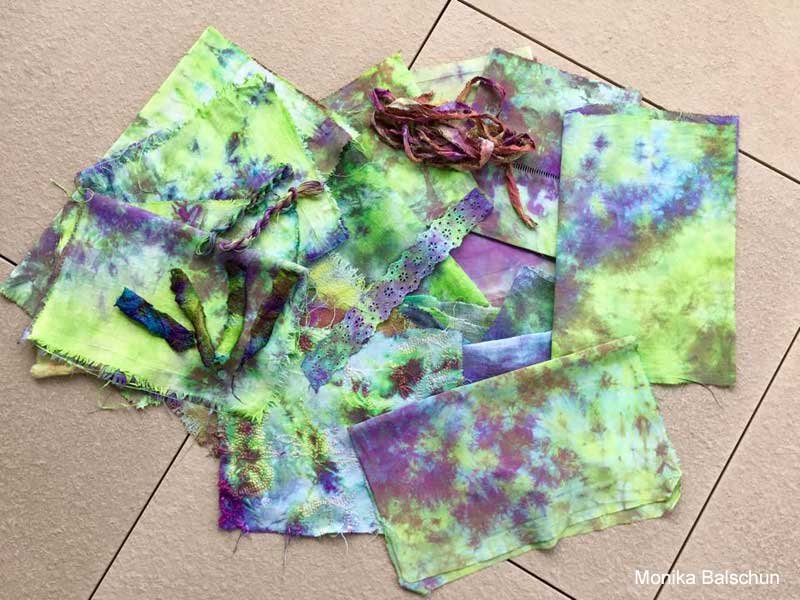 Ice & Faux Snow Dyeing
Microwave Dyeing
This week we're exploring techniques using microwave dyeing which is quick and easy, and also happens to be my personal favorite method of dyeing. I can't wait to see what beautiful fabrics and fibers emerge from this technique.
Enjoy this post?
Sign up for my newsletter and stay up-to-date with all the latest news
Get my blog posts delivered straight into your inbox as soon as they are published!
Sign up for my Blog Email