It's always a thrill for me to see the work that my students produce during my online classes and workshops, and I particularly love to see the beautiful fabrics and fibers that they create during my hand-dyeing workshops. After 30 years of hand-dyeing I never get tired of seeing the unique color and texture that can be produced using the simplest of techniques.
For the last several weeks students in the Assemblage Hand-Dyeing Workshop have been learning creative ways to hand-dye collections of fabrics, threads and fibers that have unique color and texture and it's my pleasure to share photos of some of the beautiful fabrics that they are producing. I'd like to thank the students who are enjoying this workshop so much, particularly those who graciously shared their photos. Some of these students have never hand-dyed before so it's truly inspirational to see these results.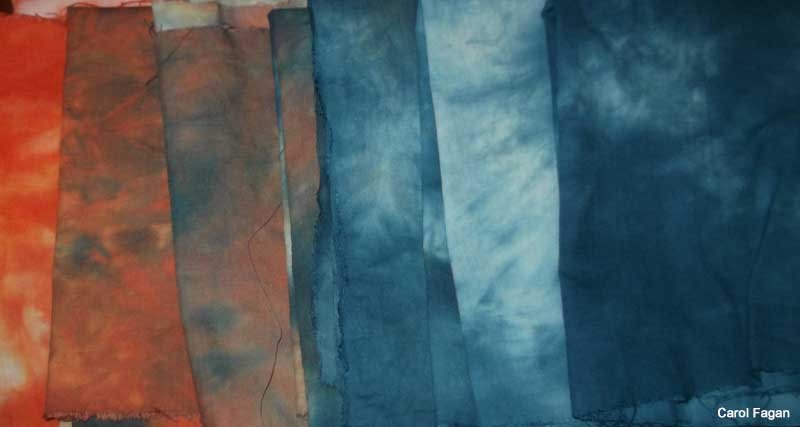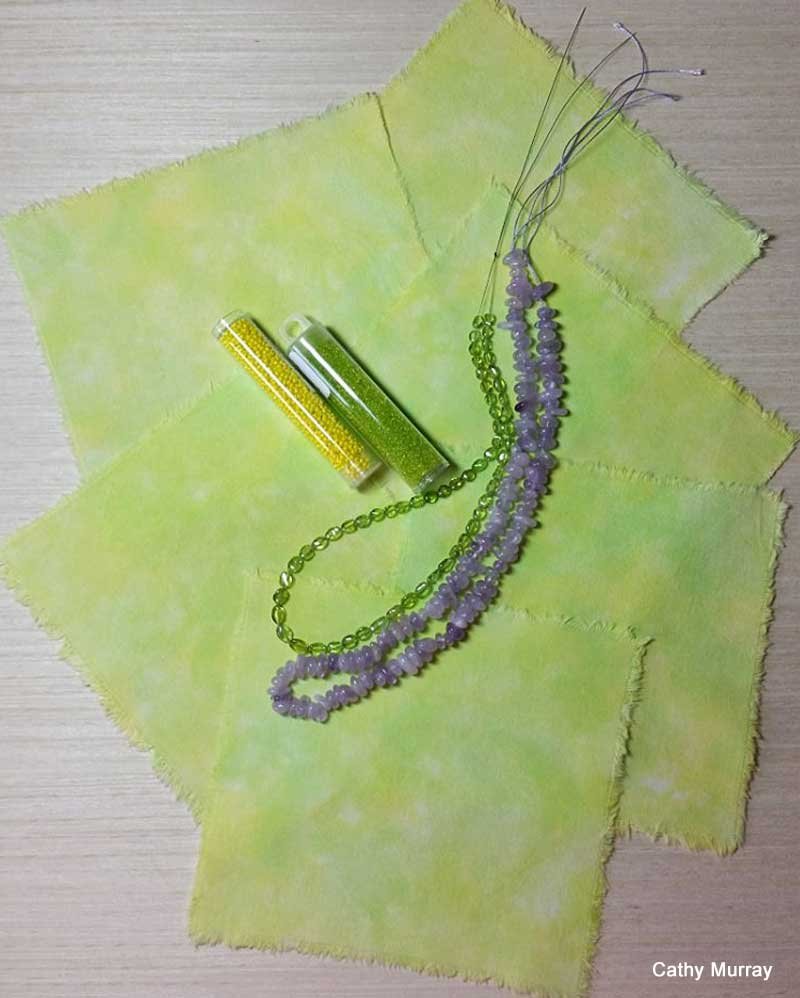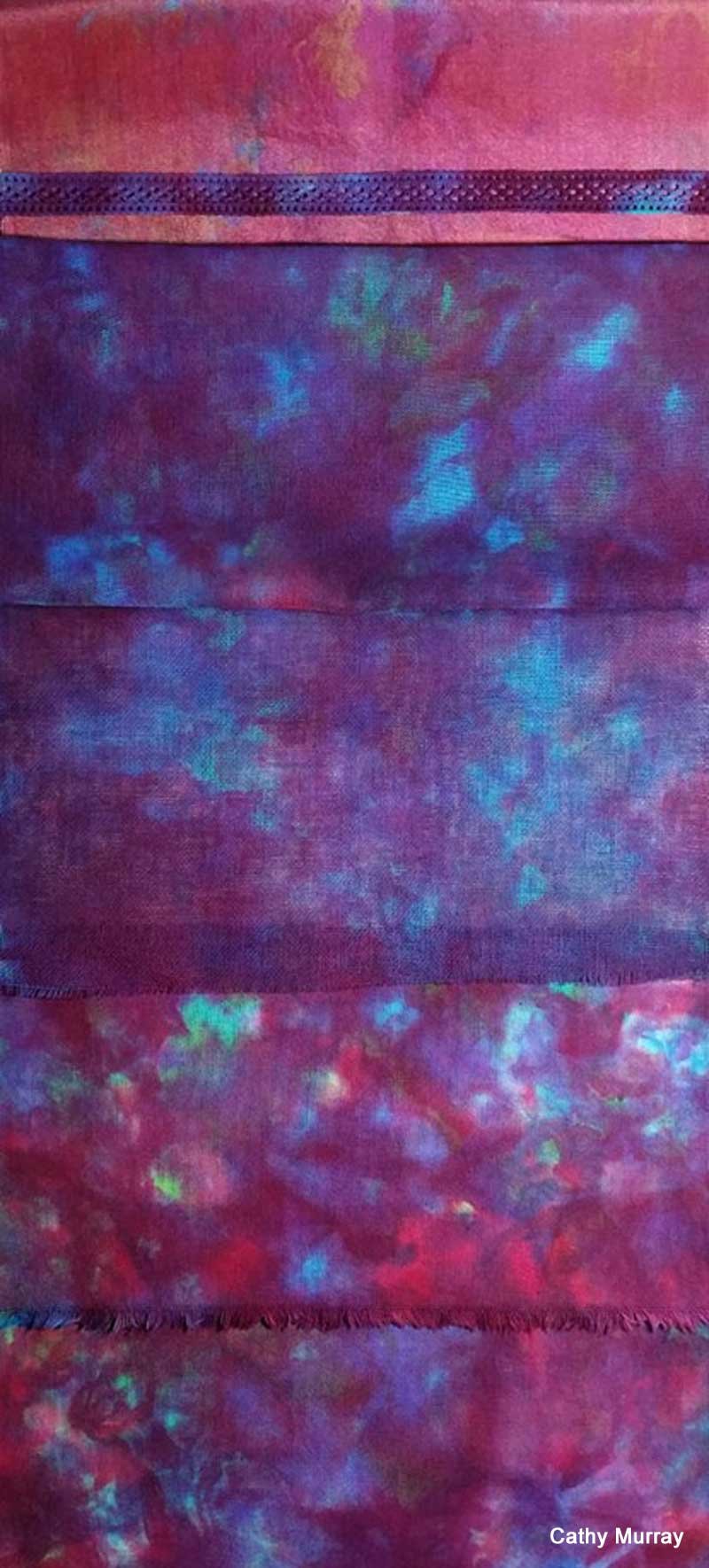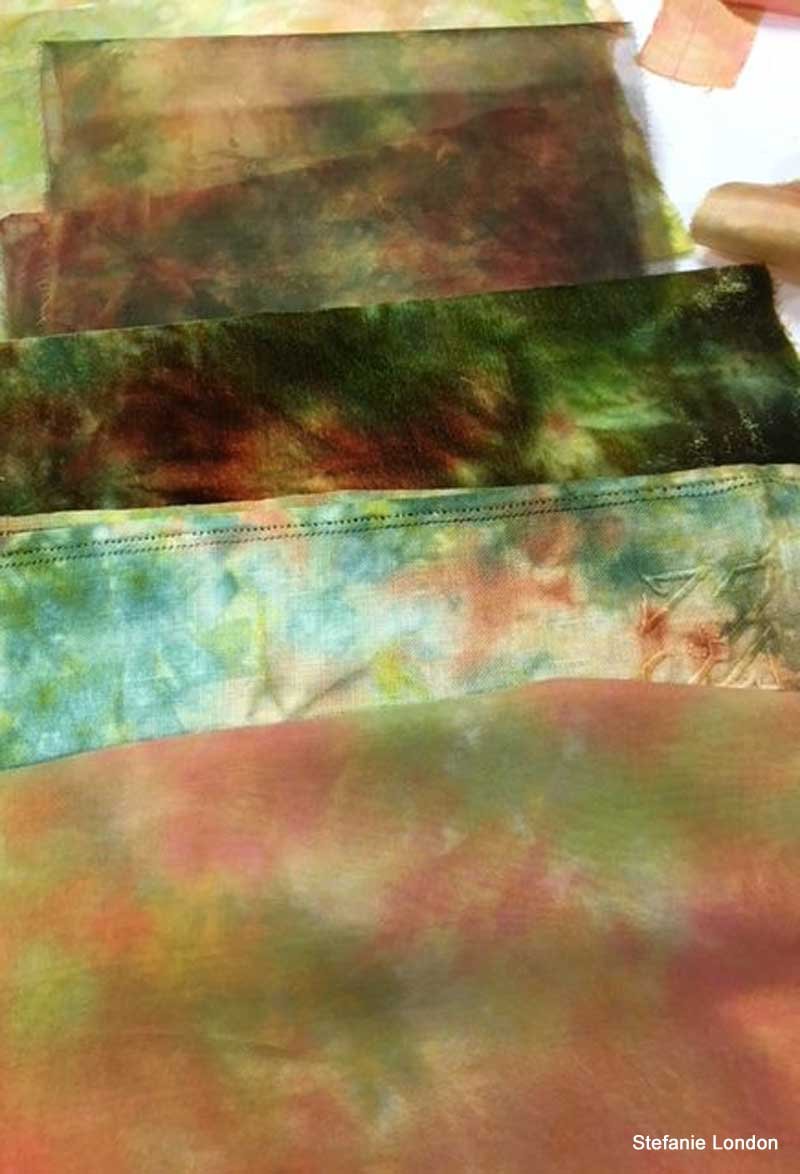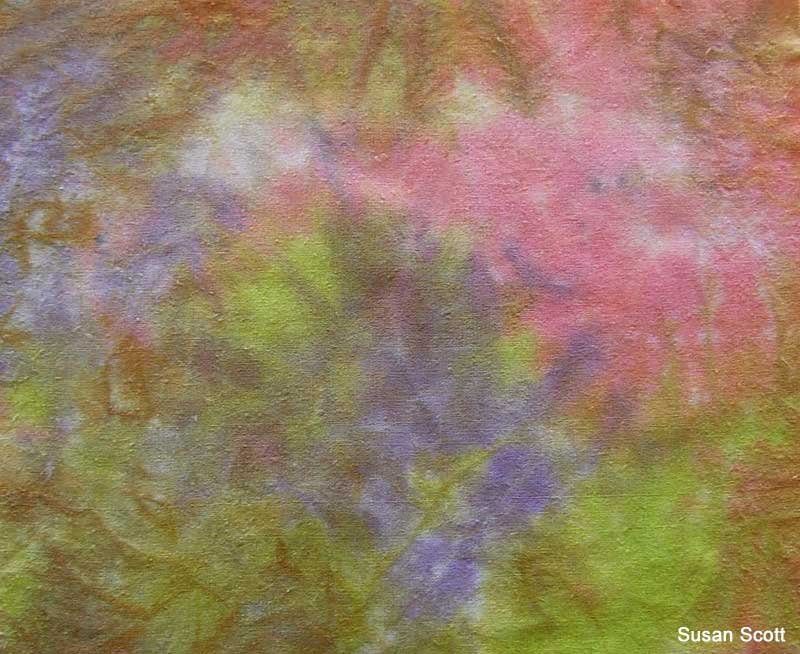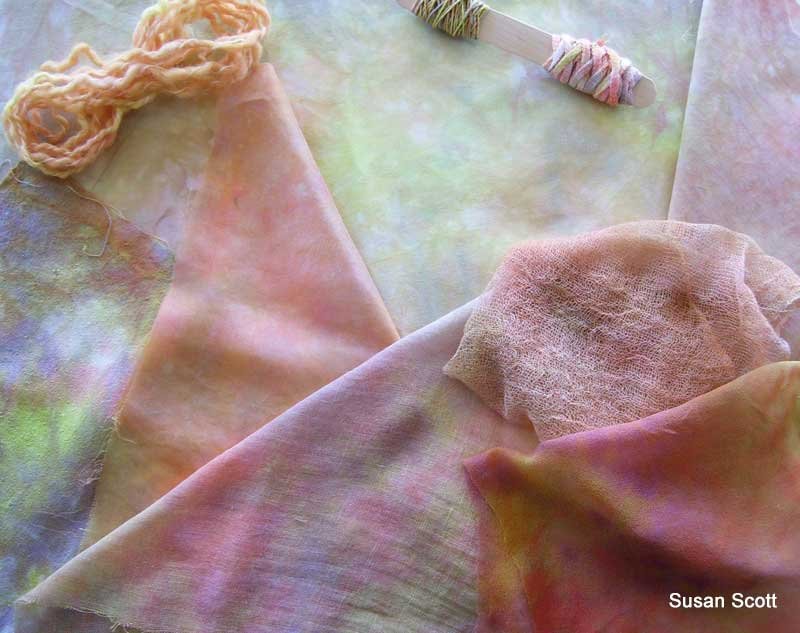 The Assemblage Hand-Dyeing Workshop Continues …
This week we continue our hand-dyeing journey using fun and creative tie dyeing techniques to create beautiful one-of-a-kind hand-dyed fabric and fiber collections – assemblage-style.

Sign Up!
If you missed signing up for the current session of the Assemblage Hand-Dyeing Workshop, you can sign up for the wait list here to be notified when the next session becomes available for registration. In the meantime, join me for some nature-inspired hand-dyeing in the upcoming Fragments of Nature Workshop – you can find details and registration here.