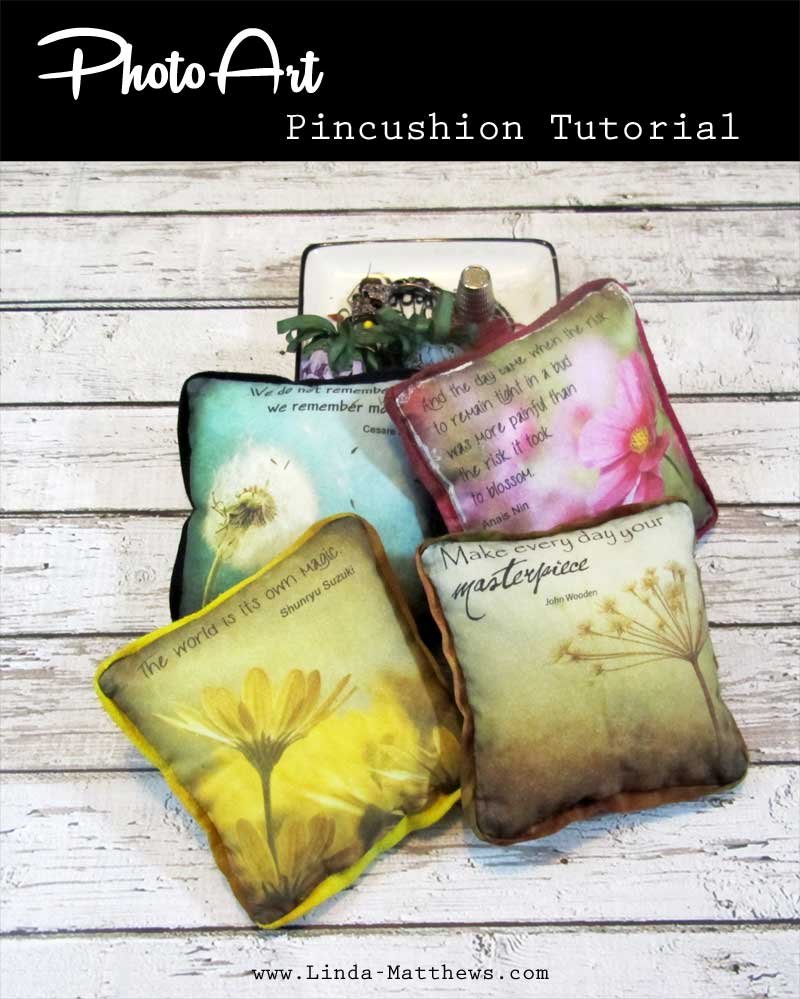 With gift giving season just around the corner, these pincushions are a perfect handmade gift for your sewing friends … or even for yourself. And they are so quick and easy to make you won't be able to stop at just one. You can easily personalize these pincushions by printing a photo or image onto fabric, although do think twice if using a photo of a loved one. Pins in the face are not a good look for anyone!
For this tutorial I've used some of my PhotoArt images with my favorite quotations printed onto fabric.
To learn how to make your own PhotoArt, you can find tutorials here, and information about printing onto fabric here.
PhotoArt Pincushion Tutorial
Print your image onto fabric, allow the print dry, then trim away the excess fabric leaving a 1/4″ seam allowance. Cut a piece of backing fabric the same size. Cut 4 pieces of fabric 1″ x 4-1/2″, fold in half lengthways and press. These will be used as faux piping.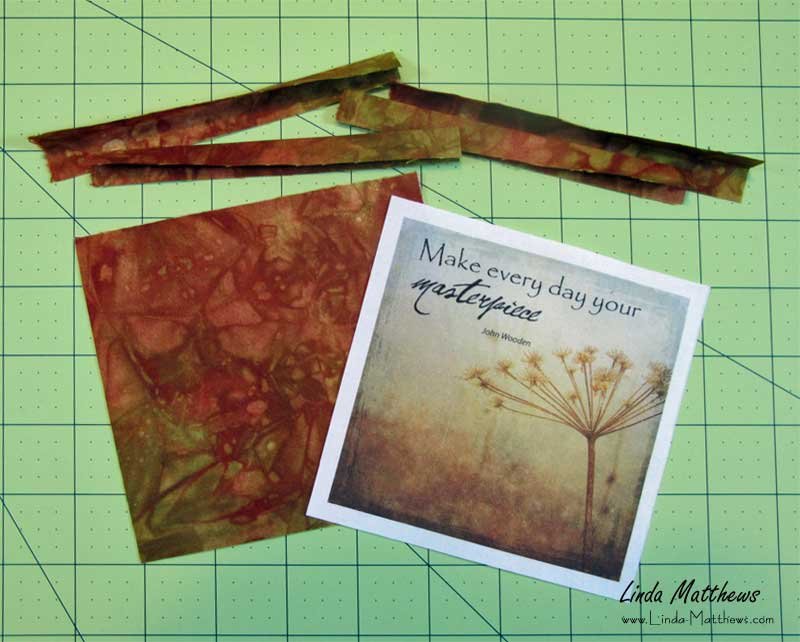 Iron a piece of light-weight or medium-weight fusible interfacing to the front and back to help hold the shape once the pincushion is stuffed.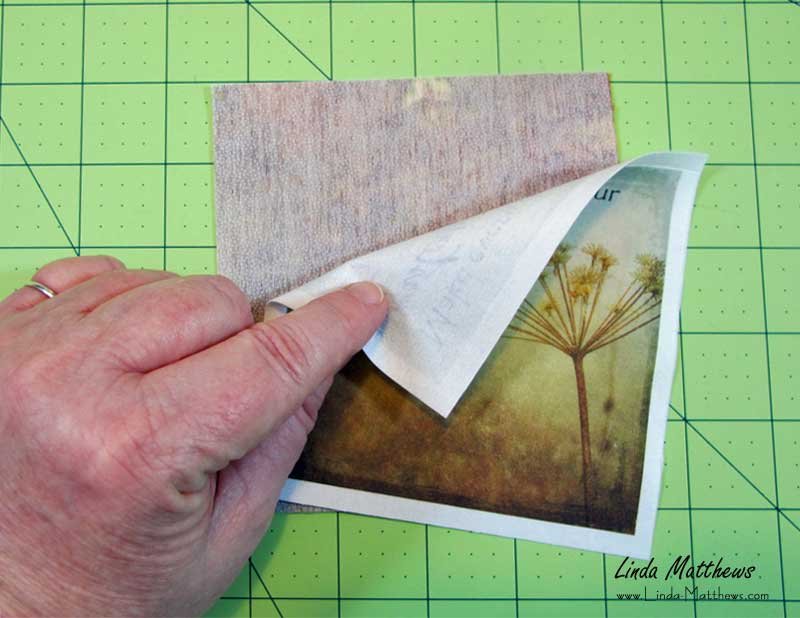 Using a 1/4″ seam, sew the faux piping to the top and bottom, then the left and right sides.


With right sides facing, sew the front to the back leaving an opening along the bottom. Trim the corners, turn right side facing out, then carefully poke out the corners and press.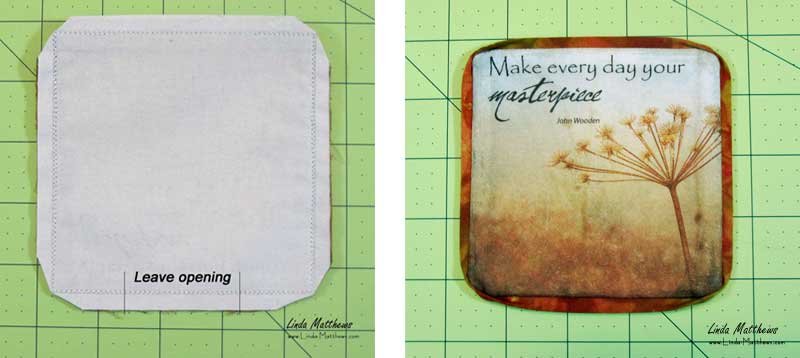 Stuff with some poly-fil, then hand stitch the opening closed.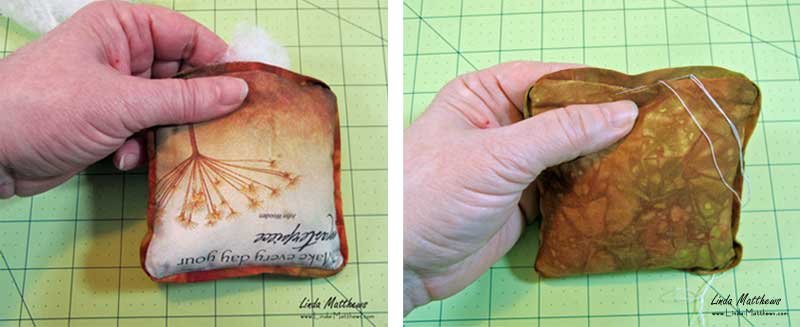 Your beautiful pincushion is now ready to use.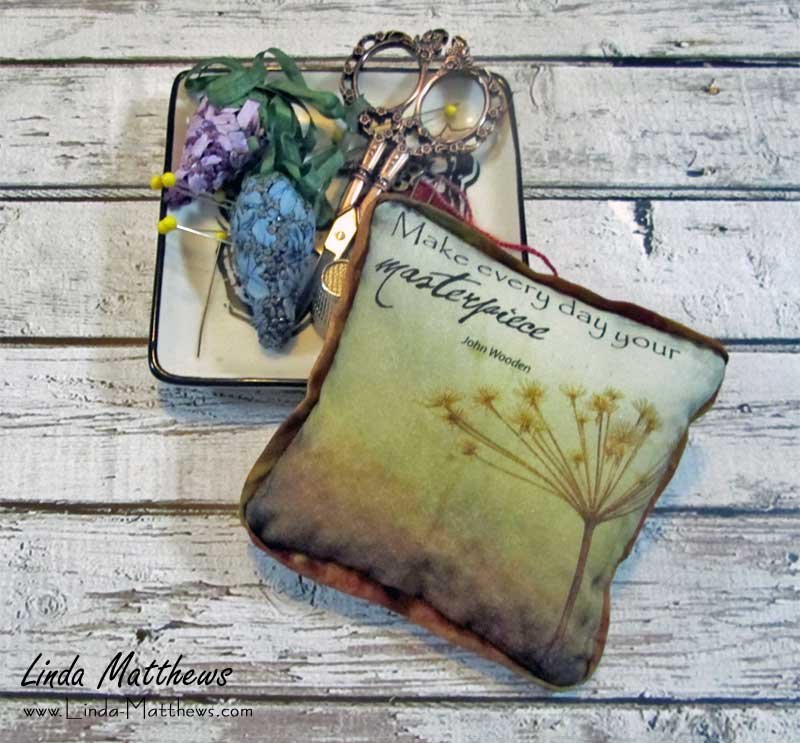 It's hard to stop at just one.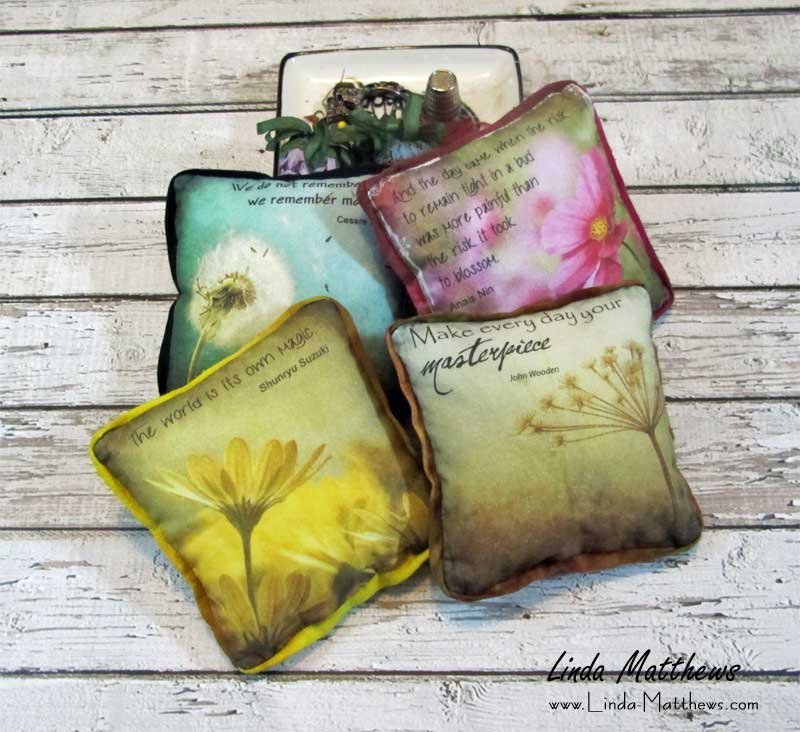 But this one is my favorite. It is just so cute and I love it! It's almost too cute to stick pins in.


Happy sewing!