Mini journals are fun and easy to make, and because they're so small, they go together quite quickly. They are the perfect size to include in larger journals where they can provide additional space for writing or sketching, and they can also be made as a keepsake journal for yourself or as a gift for someone special.
In my latest video workshop – Marvelous Mini Journals – I show you several creative methods for making mini journals and notebooks – from basic mini journals made with paper for writing and sketching, to stitched mixed media mini journals embellished with fabric and stitch.
Included in the Workshop ….
Learn how to make this super cute mini junk journal using the printable Vintage Roses Mini Junk Journal Kit.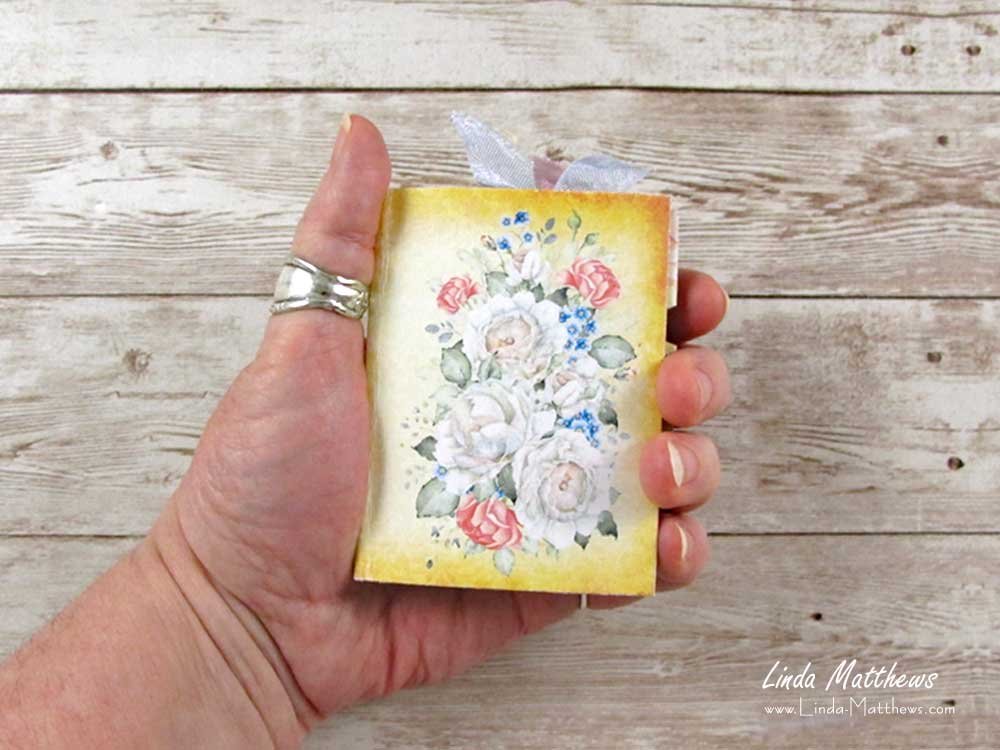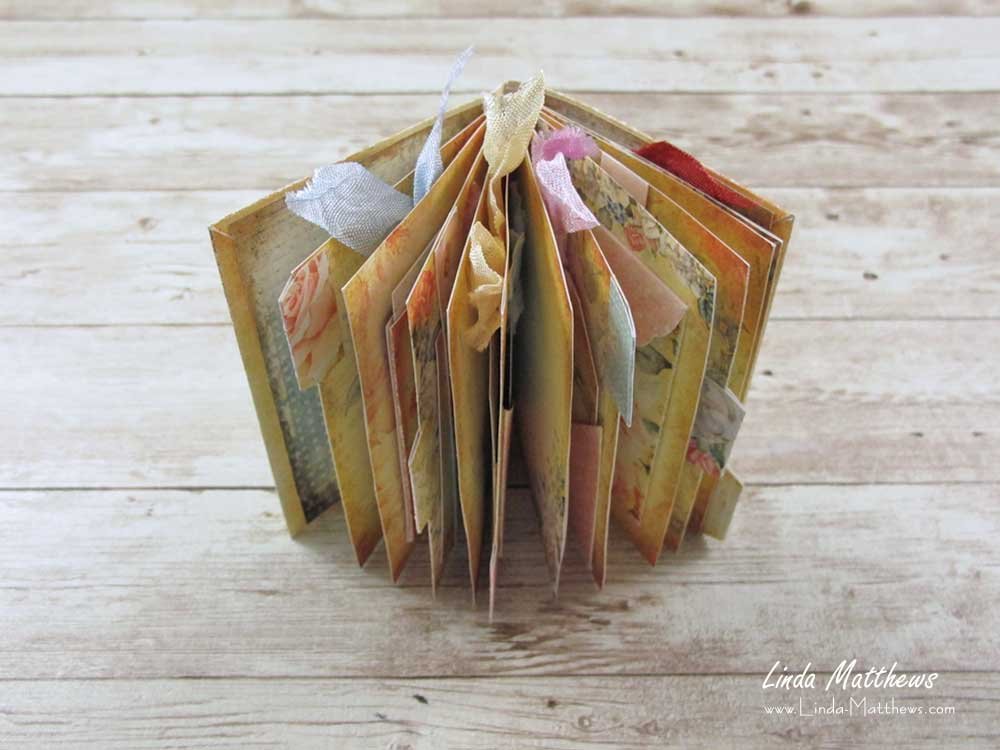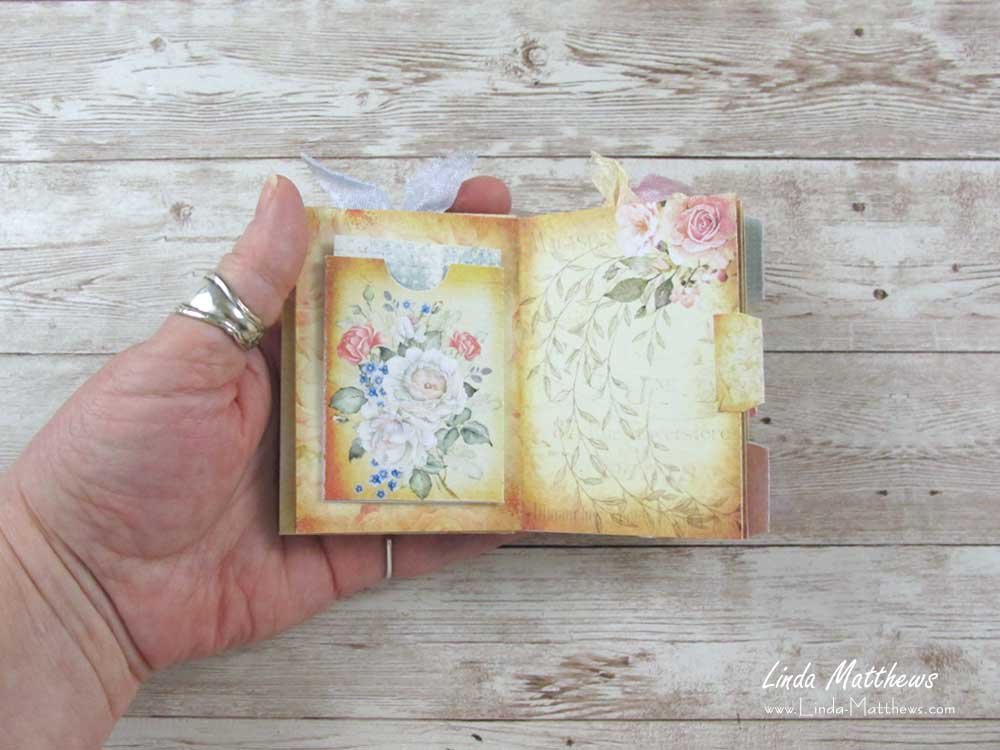 Just to prove that everything looks better with fabric and stitch, in version two of the printable mini junk journal I've added fabric and lace scraps and sewn it together with a pamphlet stitch.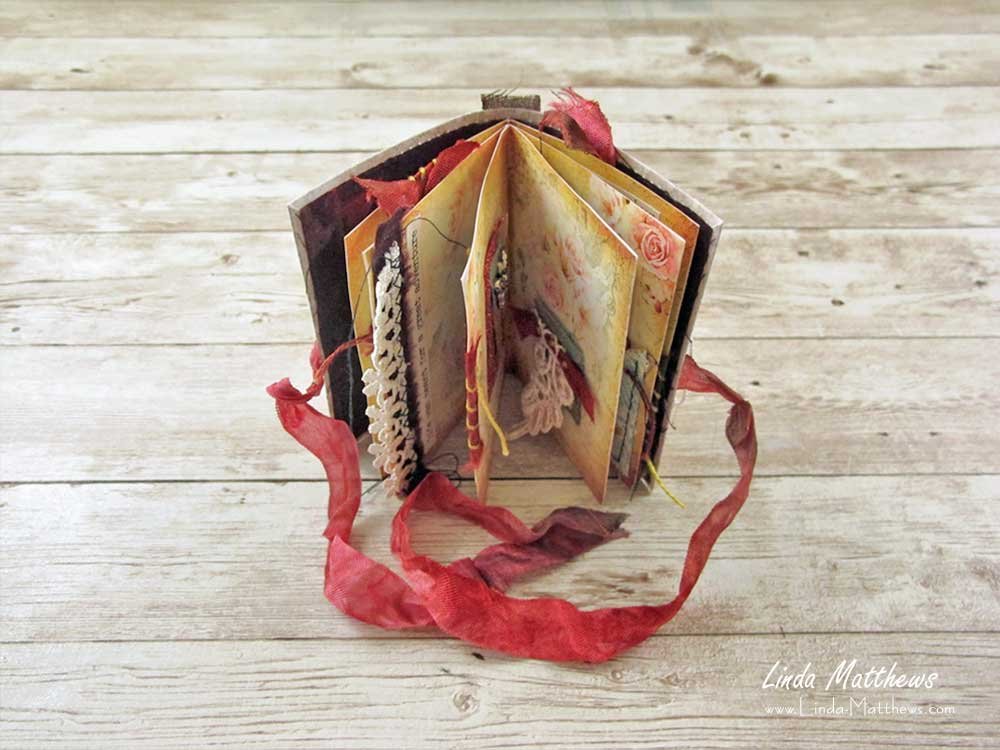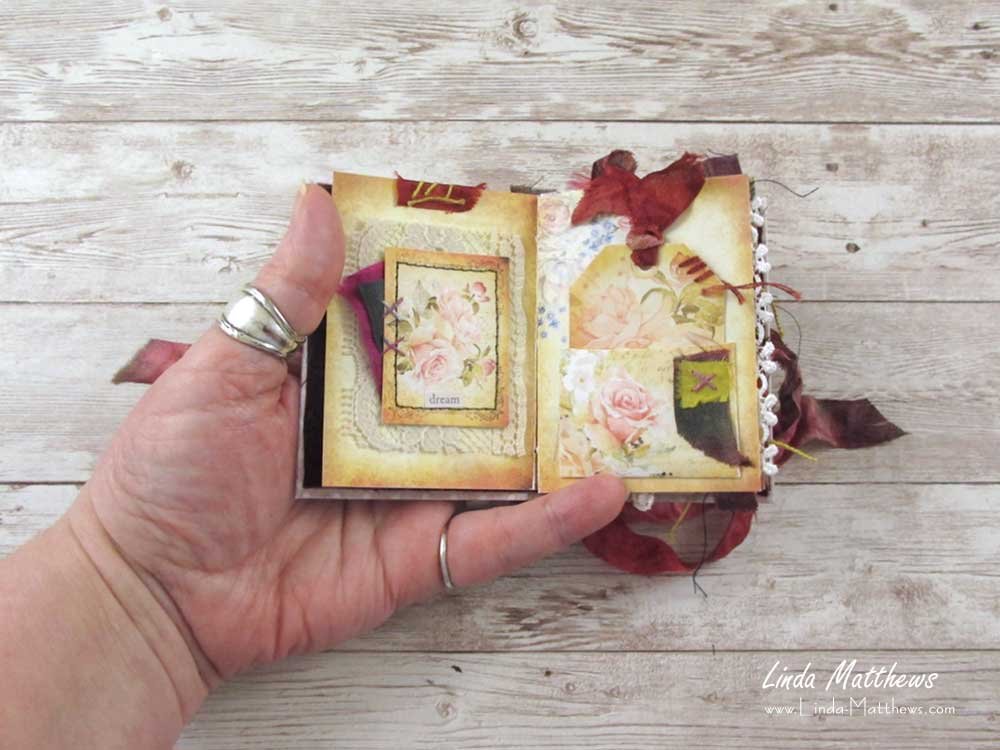 Handmade paper is perfect to use as a background when making stitched mixed media mini journals.