If you've followed my blog for any length of time, then you'll know that I'm a huge fan of machine needlelace. I love using it for all sorts of things …
Decorative elements such as the center of this sunflower;


Abstract floral embellishments …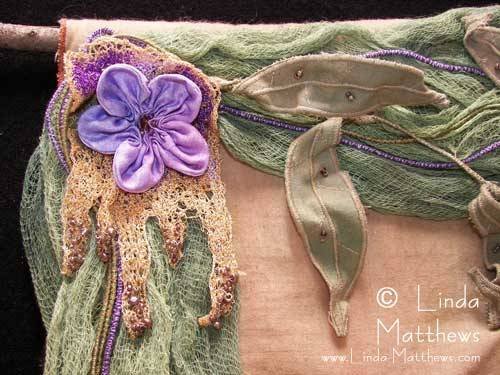 Filling for cutwork designs on quilts …


Embellishments such asleaves, flowers, beads …


Soft edges on art quilts …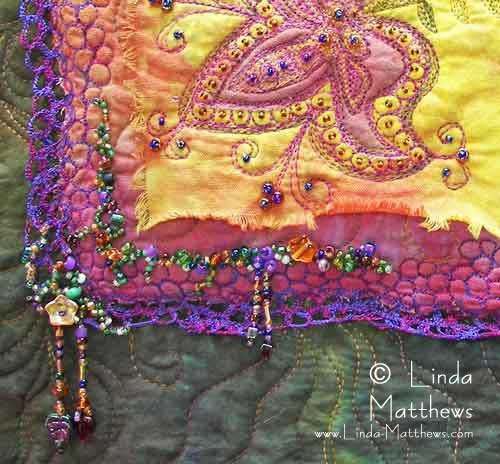 And lots of other interesting applications.


I learned the technique from the book Machine Needlelace and Other Embellishment Techniques by Judy Simmons.
This book was published some year ago, and as with most of the books published around the same era, is a favorite in my library.
The book covers mainly techniques for using machine needlelace as an embellishment for clothing, but as you can see I use it for lots more than just clothing.
The technique is not difficult to learn and can produce stunning results as you can see. If you love the effect of soft, non-conventional type lacework, I'm sure you'll love working with machine needlelace.