When making Fragments and Creative Stitch Alchemy mini-journals, I love to use fabrics, fibers, lace and thread have an aged and vintage look. It just seems to complement the other bits and pieces I use to tell my stories.
Dyeing fabrics and fibers using tea (or even coffee), is a quick and easy way to create that stained look on fabric, lace, thread and fibers. Here's how to do it.
To dye using tea, put three or four tea bags in a bowl and add boiling water. Allow the tea bags to steep until the water has a strong color.
Remove the tea bags but don't throw them away. Set them aside on a plate to dry.

The dried tea bag paper can be unfolded and used as background papers in your Fragments and Creative Stitch Alchemy Mini-Journals – they're just the right size.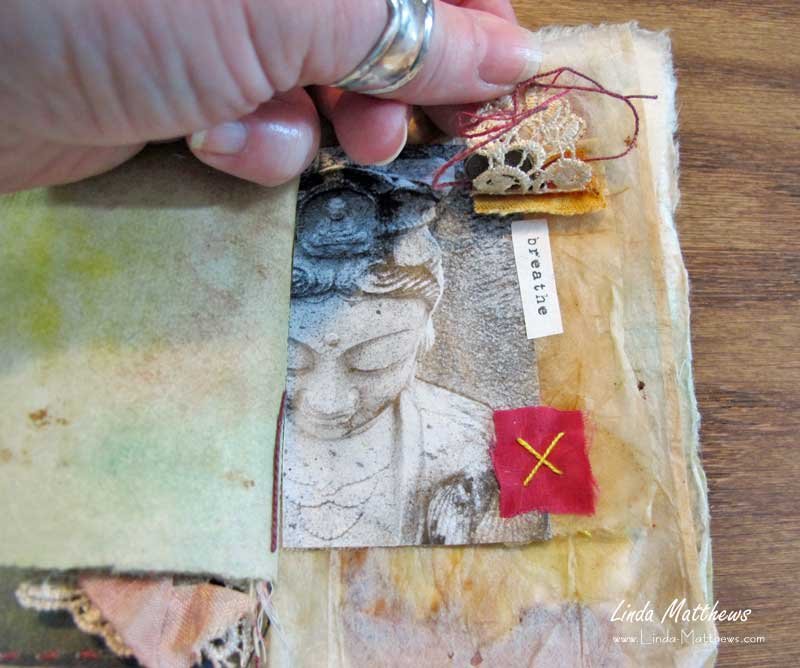 I've gathered some lace and embroidery thread.
Before dyeing embroidery thread, open the skein and tie each end loosely. This will prevent the threads from becoming tangled.
Once you have everything ready, put it into the hot tea solution and let it soak for 2 or 3 minutes. Pull a piece out to test the color. If it needs to be darker, let it soak for a few more minutes.
Remove from the tea solution, rinse, and allow to dry on a towel. If the color is too light, just repeat the process until you get a color you're pleased with.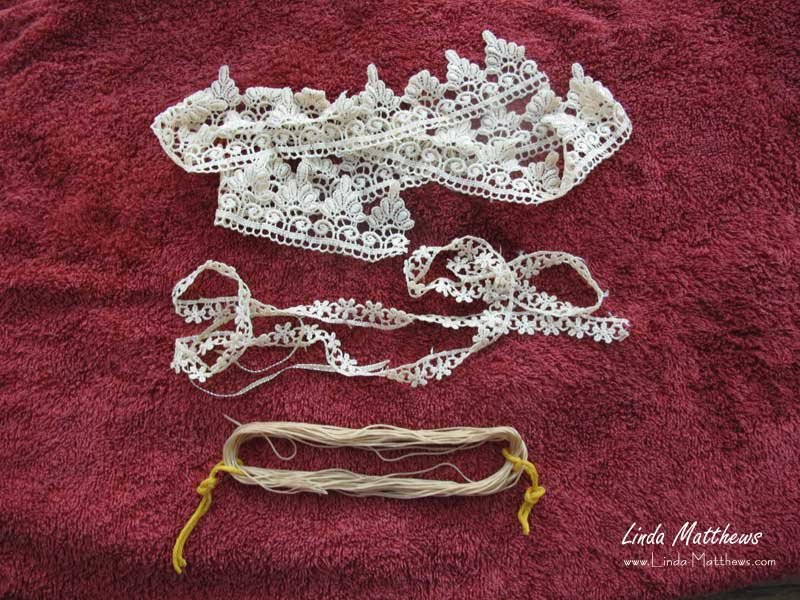 Once dried, you can see how lovely and aged the color looks.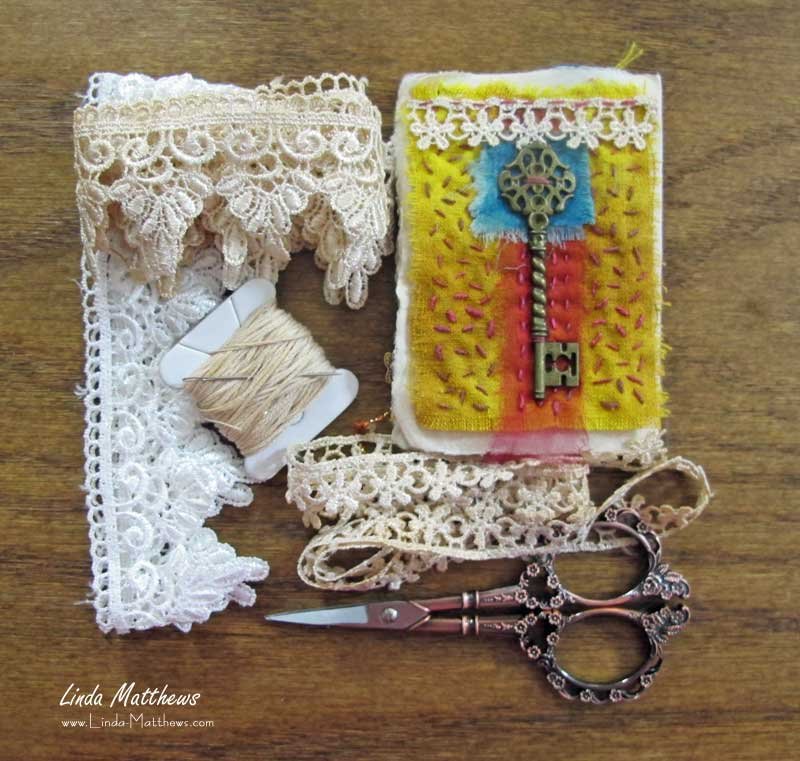 Have fun!
Enjoy this post?
Sign up for my newsletter and stay up-to-date with all the latest news
Want to receive my blog posts as soon as they are published?
Sign up for my Blog Email