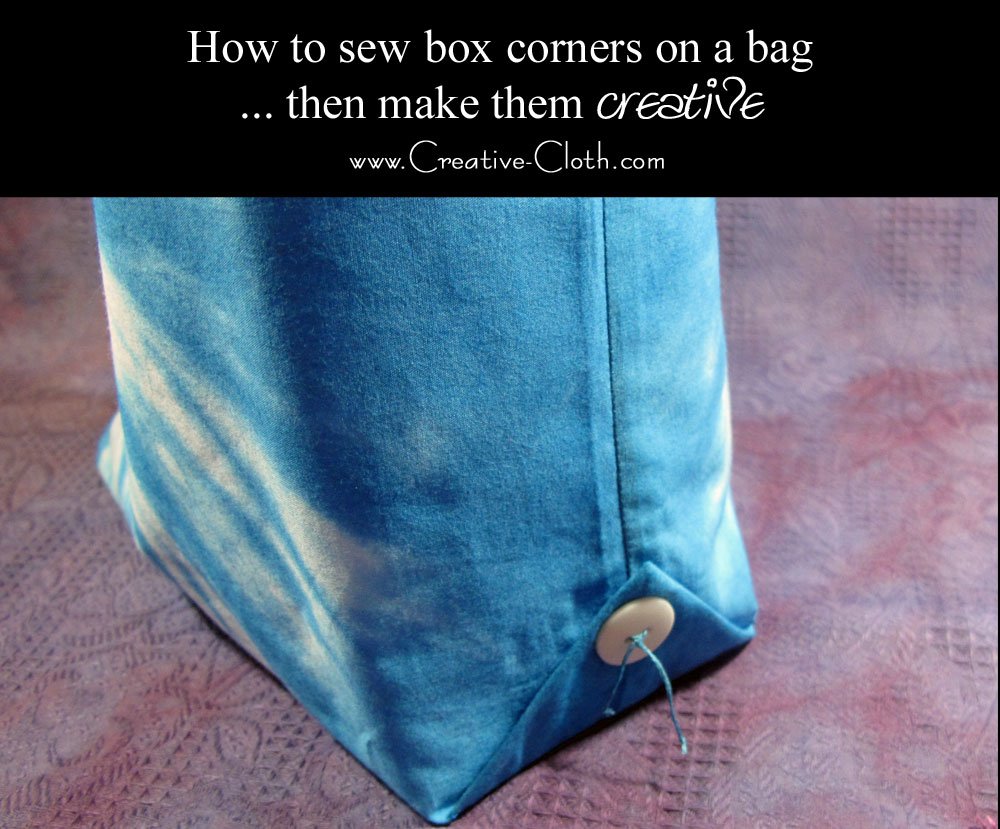 Adding box corners to a bag creates a bag that has a flat bottom and which gives it shape and provides dimensional space for holding items without the sides bulging out of shape. It also allows the bag to stand up depending on the type of fabric used.
This tutorial demonstrates an easy method that can be used to add box corners to pre-made bags, or can be incorporated into most bag patterns. The instructions show you how to make a 4″ box corner however you can adjust the measurements to suit – narrower for small bags and wider for larger bags.
How to Make Plain Box Corners on a Bag
Get started by making the Super Simple Tote Bag, or use one of your own bags.
If the bottom of the bag doesn't have a seam, press a sharp crease along the bottom with an iron. With the bag inside out, fold one corner so that the side seam aligns precisely with the bottom seam, and the corner forms a triangle. You can eyeball this, or pin it to keep the seams aligned.


For a perfectly aligned boxed corner, use a cutting mat and position the pointed end accurately along the lines on the mat. Using a quilter's ruler, measure up 2″. You can see that the diameter across is 4″. The measurement across becomes the width of the box corner so you can adjust the width to suit by moving the ruler up or down. Mark a line using a fabric marking pen, or my favorite tool, a hera marker. You can find out more about these tools here. Pin along the marked line.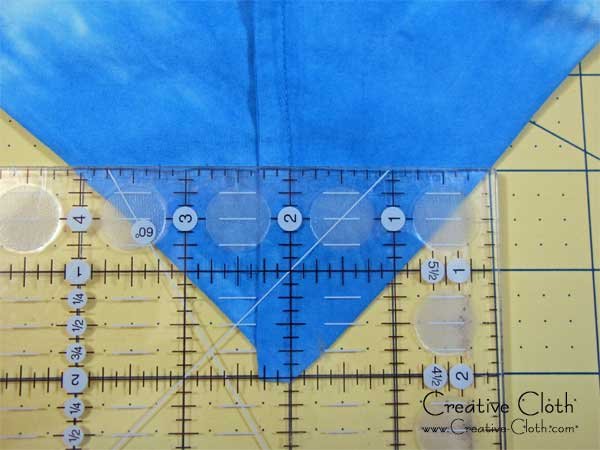 Sew along the marked line making sure to backstitch at each end. Follow these steps for the other side of the bag.


You can trim away the excess fabric and leave a 1/2″ seam however I don't usually bother.


Turn the bag right side facing out, press, and you should now have lovely box corners on your bag.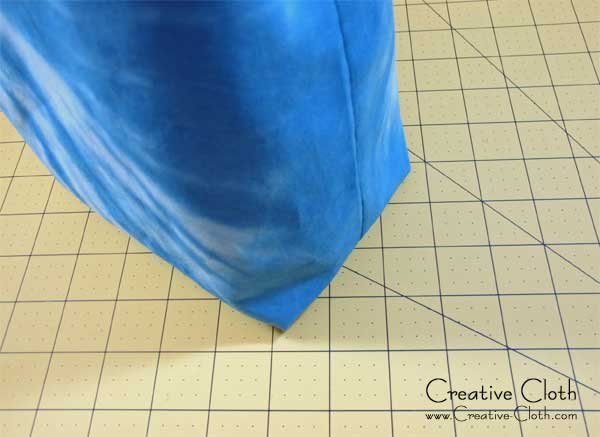 How to Make Creative Box Corners on a Bag
You can easily make box corners a little more creative by sewing the corners as per the instructions above, but on the outside of the bag; don't trim the seams though. Then fold the corners up and sew in place along the seamline with a few hand stitches. Add a button or some other cute embellishment to hide the handstitches.


How cute!