Today I decided to attack this pile of fabric which I intend to transform over time into gel plate prints. You can see how all this started here.


I grabbed several pieces of fabric that were completely uninspiring in color …


… and made a print using one of the lilac fat quarters. I liked the bottom left section which is about 12″ square. The surrounding pieces on the top and right side not so much.


So I cut out the piece that I liked and reprinted the other pieces in a darker color. Now I have a coordinating set of prints and I like them much better.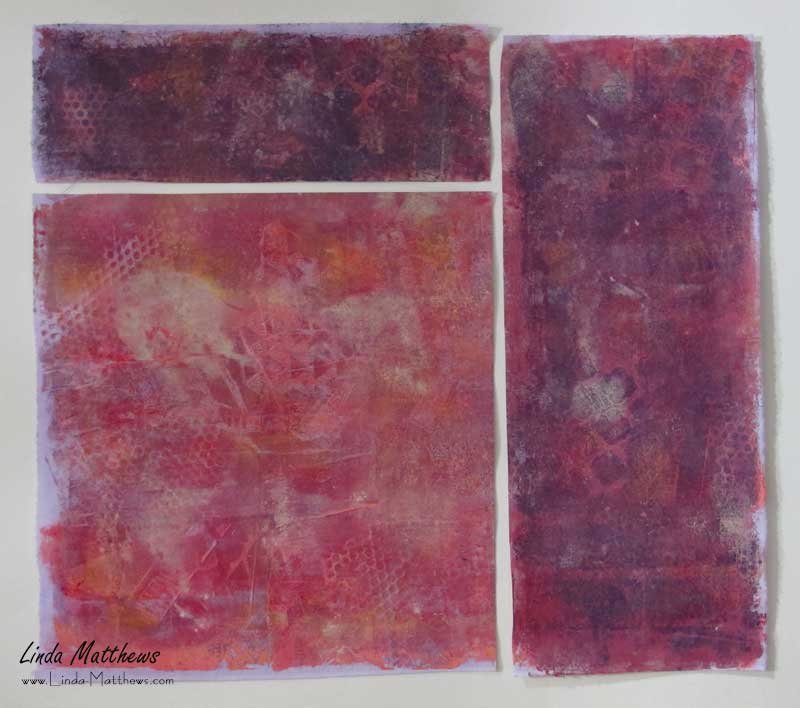 I'm not sure how I'll use them yet. I may make some additional prints in coordinating colors and then decide. But this was enough for today.

Products Mentioned