It's been another busy day with work but I made time to print a few more gel plate prints on fabric in greens and browns.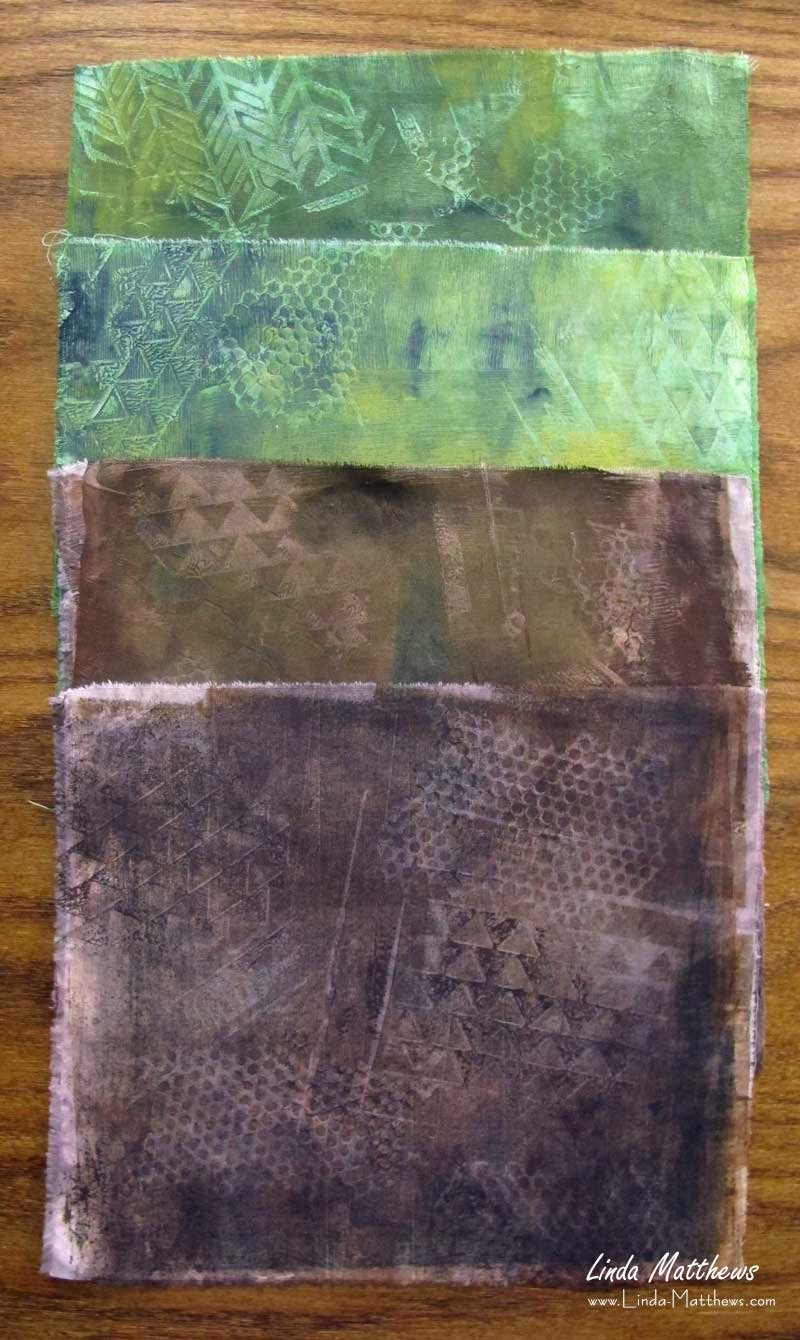 These colors coordinate nicely with the other fabrics I gathered yesterday.


I even managed to find a few skeins of thread that will work perfectly. I'm just about ready to start designing. Hopefully I can get to it this weekend some time.

Products Mentioned