This week I'm continuing my year-long journey of making daily art.


As February comes to a close and we begin a new month, it's a startling reminder of just how quickly the days pass, often without us really noticing. Having made a small piece of art every day for the last two months has made me even more aware of the passing of time and just how important it is to do something, even one small thing, each day that gives us joy and pleasure. I always find joy and pleasure when I'm sewing and stitching, so making these small collages is the perfect way for me to mark the passing of each day.
Yesterday I completed the last of my journal pages for February, and as well as making a journal page each day I also made a video of how the pages were assembled. These 28 short videos – in reality about 6-7 hours of video (whew!) – will be available as a bonus online class and included in my upcoming Fragments of Nature Online Workshop.
During February I used the pages from "The Nature of Things" printable journal kit as backing pages for my daily collages, and for March I'll be using pages from the new "Free Spirit" printable journal kit. You can find these printable journal kits here in my online store.
If making daily art seems daunting, I can assure you that having a starter page to work with makes it so much easier and much more fun, and I've made a free video showing you how to make the "Stick Totem" journal page, which is one of my favorite collages from the nature-inspired series. You can find the video tutorial here together with a free printable download so you can make your own collage.
This Week's Journal Pages
Unfolding


Sacred Space


Blossom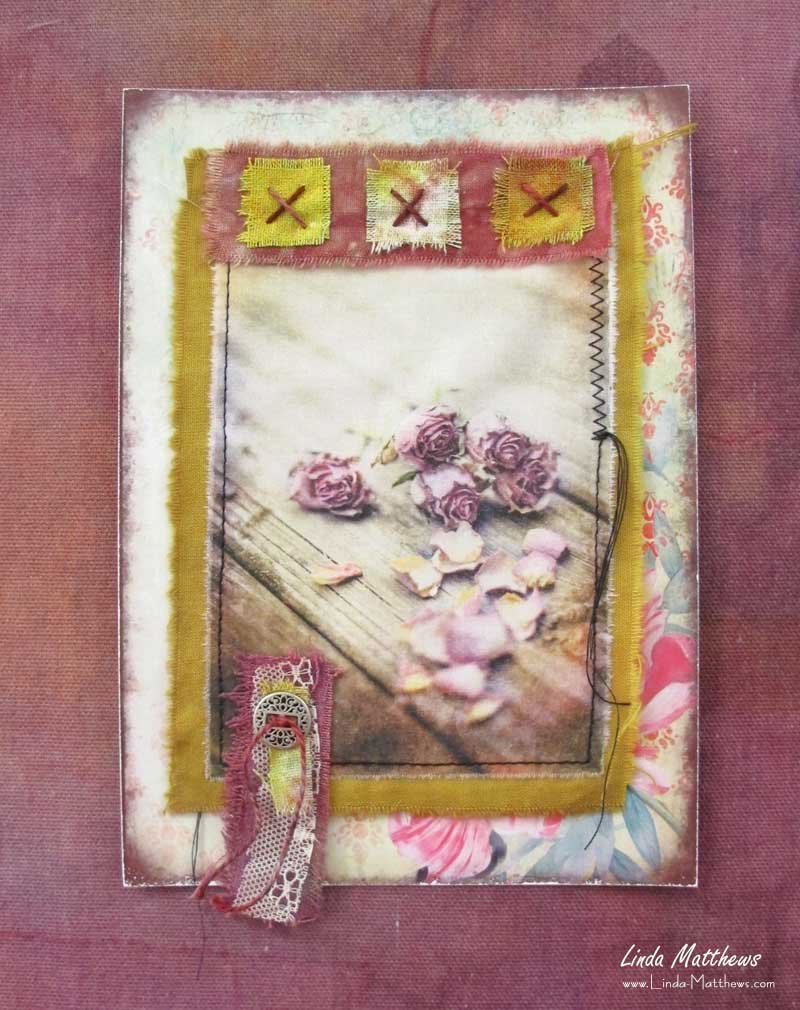 Convergence


Prayer Flags


Dancing Lightly


Blush

About my Daily Journal Pages
During February I'm using my printable journal – The Nature of Things. I'm also taking time this month to create a course based on this month's nature-inspired journal that will be one of the projects offered to students in my upcoming Fragments of Nature Online Workshop.
If you'd like to create your own nature-inspired journal, you can find The Nature of Things here in my online store. And you can follow along with me during the month as I share my pages and inspiration. You can see more of my journal pages here.