Sewing Tips & Tricks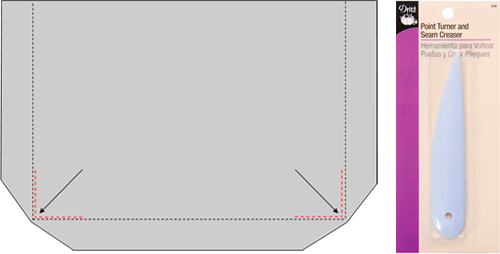 When clipping corners, reinforce the corner with a double row of stitching then clip the corner at a slight angle close to the stitching. The double row of stitching will make the corner stronger and help prevent accidents when turning it, and the angled cut will allow the seams to sit flat so that the corner forms a perfect angle. A point turner is an inexpensive and handy tool for turning points. You can find point turners in your local sewing center, or here online at Amazon.com.
Enjoy this post?
Sign up for my newsletter and stay up-to-date with all the latest news
Get my blog posts delivered straight into your inbox as soon as they are published!
Sign up for my Blog Email