Earlier this year I retired all my old pdf tutorials, projects and patterns to make way for new things, however I've just brought back two of my most popular projects – the Life Unfolding Journal project and the Fragments Art Journal project. Handmade journals are something I love to make, and these projects are a perfect fit for my newly updated Creative Art'n'Soul store where you can now find all my creative journaling classes and products listed in one place.
The Fragments Art Journal Project shows you how to make a stitched art journal that is made completely from fabric with a few enhancements to make the pages stiff like paper but still sewable, which means you can easily write on the pages using pens and markers, as well as easily sew on them either by hand or machine.


The Life Unfolding Project is a journal with a fabric cover and blank paper pages that can be used to write, draw or sketch.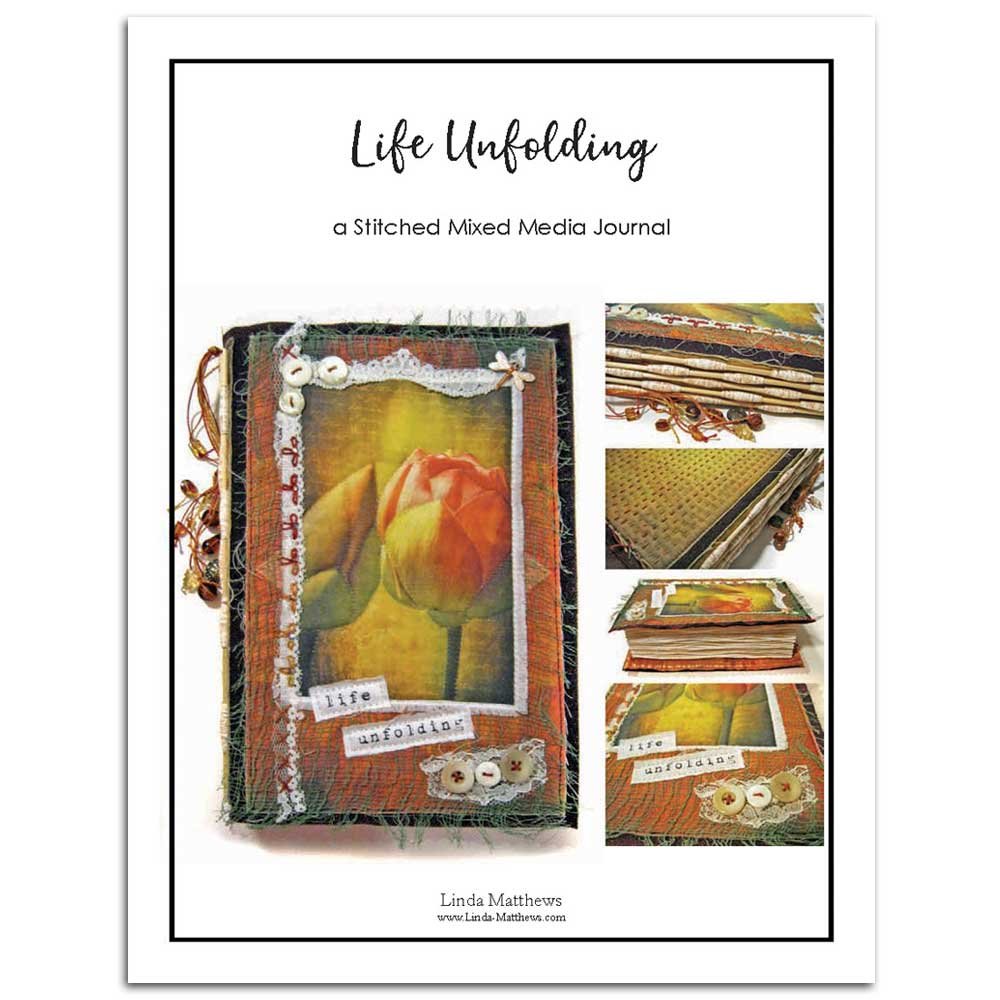 Both these handmade journal projects are available for immediate download in pdf format here in my Online Store.