I'm always so excited to release a new online workshop sharing fresh and creative techniques for working with fabric and thread, and this stitched mixed media journal workshop is probably one of my favorites.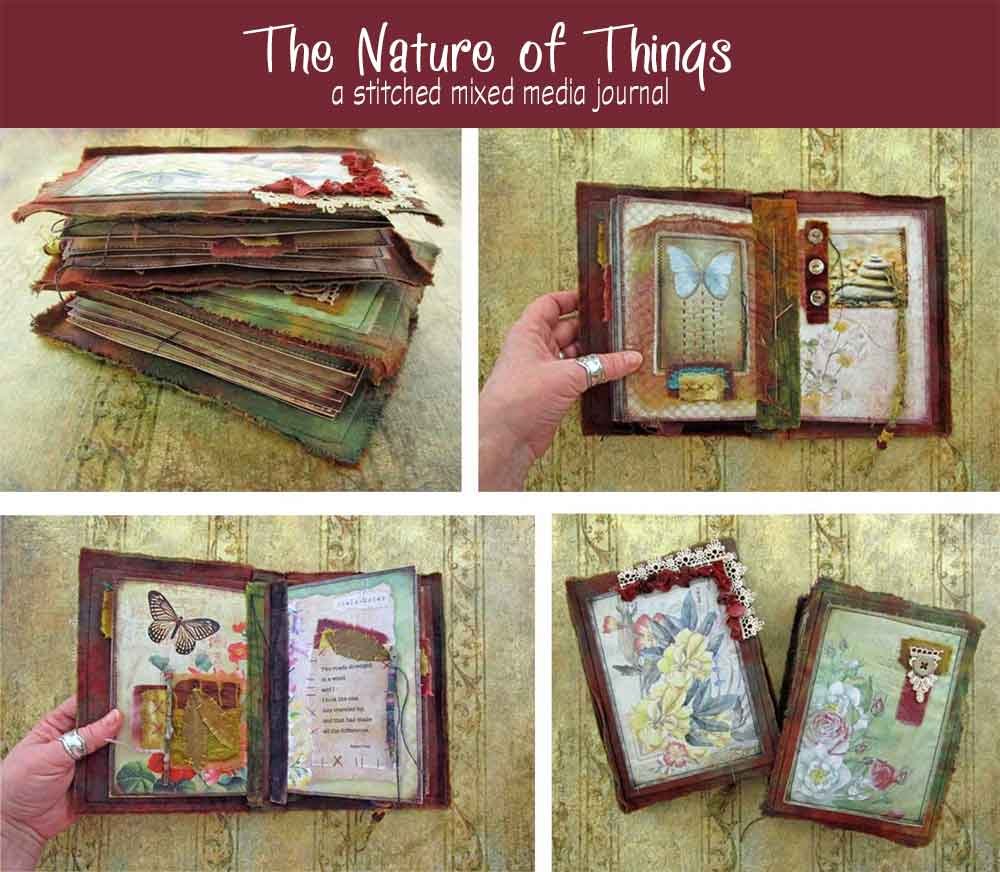 Since I began making stitched mixed media journals earlier this year, I'm often asked questions about how I make the pages and assemble them into a journal, and in this workshop I show you exactly how it's done.
Basically, I make these journals by stitching fabric scraps, found objects, and other mixed media elements to a printable backing page. Once all the pages are made, I assemble them into a completed journal. This process is fun and easy and produces beautiful journals that make wonderful keepsakes.
Included in the workshop is a special set of nature-themed printable journal pages, however I also design other printable journal kits which I sell here in my online store. The hand-dyed fabric, threads and fibers that I use when making the journals are made using my own personal assemblage hand-dyeing process which I teach in my online workshops Assemblage Hand-Dyeing and Fragments of Nature.
If you've been looking for creative ways to make personal journals, I hope you enjoy this online class!
Included in The Nature of Things Journal Workshop
33 videos with approximately 4-1/2 hours of viewing time. The videos are fully edited so content is relevant and right on topic, and show you how to make 28 different journal pages, as well as how to make the journal cover and assemble the journal.
Resources for each journal page including printable journal pages, photoart images, and other relevant information that you can download and use to create the journal pages.
24/7 access to the online classroom so you can work at your own pace.
Photo sharing, discussion and support via my private Facebook Group.
This is a self-paced online class which means you can sign up and get instant access. You can find full details and registration here.