This week I've been trying to get back into work mode after taking a break over the holidays but I just can't seem to do it! Having some down time was far too good and I want more!
It wasn't that I did absolutely nothing over the last couple of weeks, but it was mostly fun stuff and not work stuff and I'm very fortunate that my fun stuff and my work stuff often are often the same thing or at the very least overlap. Maybe I need to pretend that I'm having fun all the time; just make a slight mind shift.
I did try a couple of new things though and one of the new things I tried was sewing with a curved needle. If you've never used a curved needle before, I can tell you that it takes a bit of getting used to because it feels quite strange between your fingers because of the bend.
The reason for using a curved needle was to find a better and easier way to insert the gussets into my round-bottomed clutch bags as it was getting awkward to work with a straight needle. You can see in this photo that the curve on the gusset is quite deep.


Once I started, I could easily see how using a curved needle could make it very easy to inset the curved gusset without having to bend it.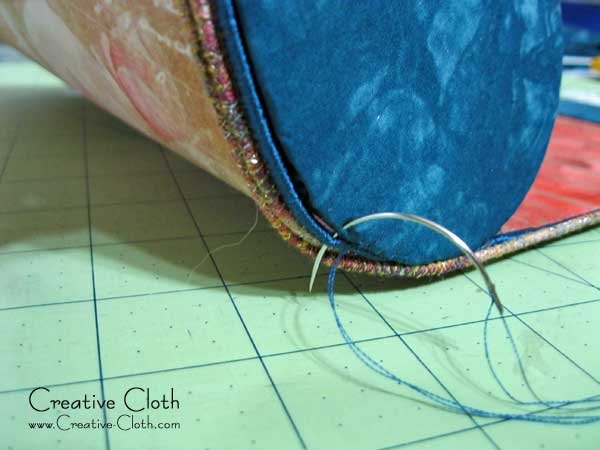 It didn't take long to get used to the needle, and things went together quite quickly.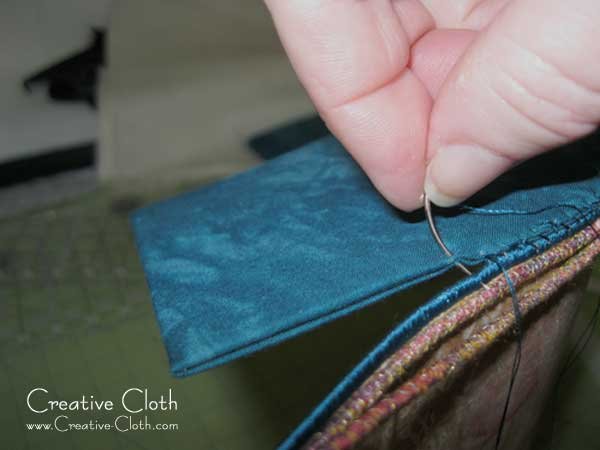 I was really happy with the way it finished and I think I can a lot of applications where I can use a curved needle.