I've made a little more progress on my quilt…
I decided to quilt the block backgrounds with a fun swirly quilting design. Normally when quilting you want to keep your quilting even over the entire quilt so everything lays flat, however by quilting densely only in certain areas, this allows other areas to pop out – similar to trapunto. So for this quilt with only the background areas densely quilted, the flower images pop out a little which gives them a nice dimensional appearance.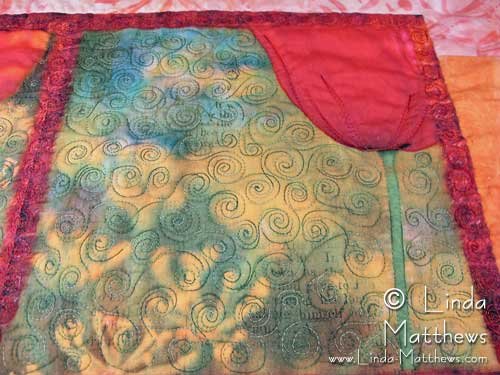 I thought I'd continue the swirly quilting design along the edges of each block and tested the stitch around one of the blocks. This turned out to look rather ordinary so I unpicked it …


… and instead I did some hand stitching around the edges which really helps to frame the images. I like this a lot better.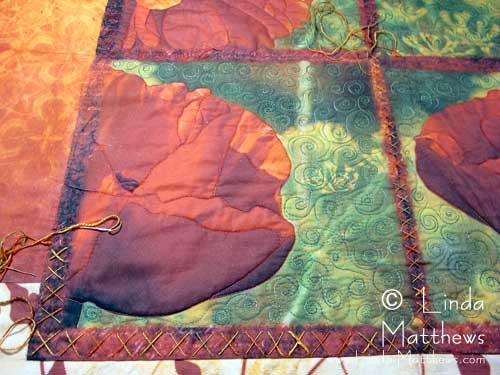 Now that the hard part is done and only the borders left, hopefully I can get this finished within the next few days.

PS
You can see previous posts about this quilt here