I've been working on a new piece of digital art cloth this week. I designed this PhotoArt image in Photoshop and then printed it onto fabric. I originally had planned to use the printed image in a fabric collage, but then decided to use it as a starting point for a stitched textile before I created the fabric collage.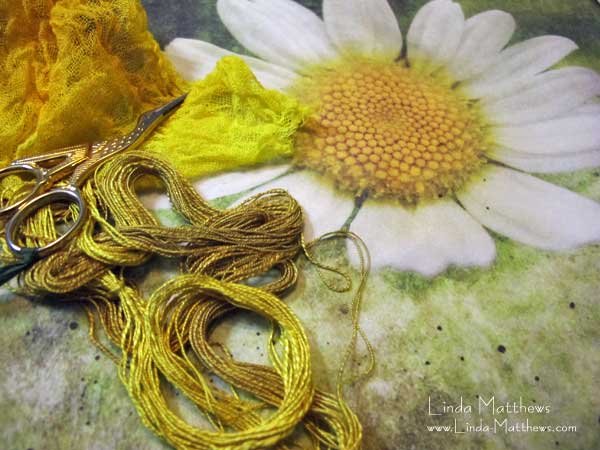 I've almost completed the stitching, and the image now looks less realistic, but far more interesting I think. I used some hand-dyed cotton scrim to create a textured flower center and plan to add some bead embellishment once I'm done. The petals are silk organza, gathered and stitched to create texture.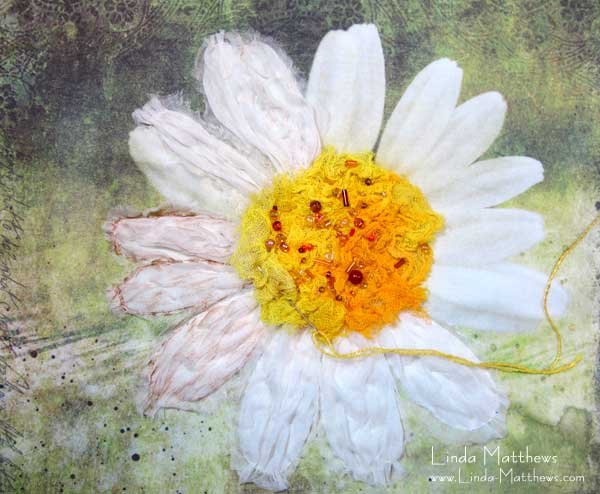 I used a fabric marker to add some rusted color to the petals. I tested the color on one of the petals before deciding that I like the effect, so I'm now in the process of adding color to the rest of the petals.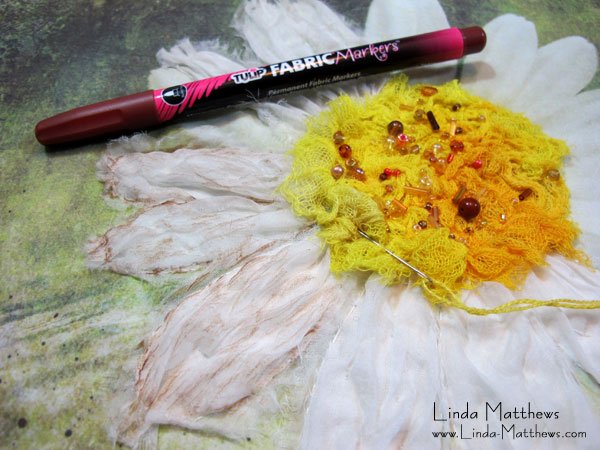 Adding stitching and embellishment to images printed onto fabric doesn't have to be quite so elaborate as this, and very often I only use a few stitches to embellish or emphasize certain aspects of my digital art cloth.
A simple machine stitched outline and a few simple hand stitches were used to create this small piece of canvas art.


Some french knots and a few scattered beads are perfect for flower centers.


This ended up as a wrapped canvas. You can find instructions on how I make my wrapped canvases here.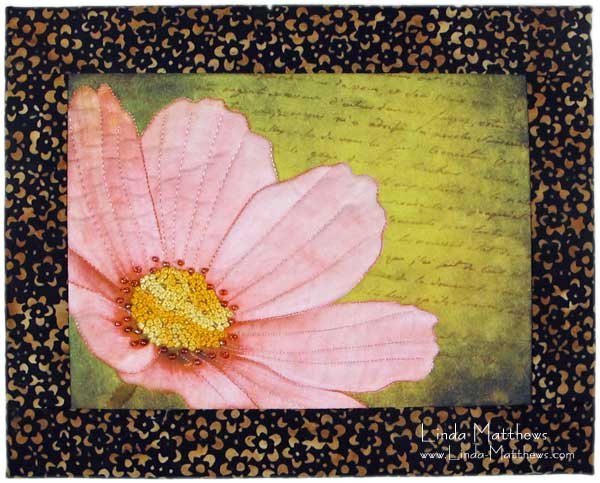 And sometimes you don't even need to add any stitching at all. This PhotoArt image was designed to be used as the focal point of the "Follow Your Bliss" fabric collaged art quilt and doesn't really need any stitched embellishment.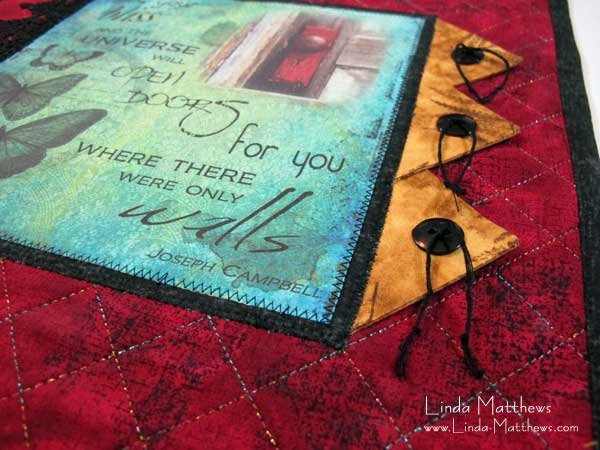 For large art quilts however, stitching and machine quilting can really turn a printed image into something special.


You can find more stitched inspiration here in my Digital Art Cloth Photo Gallery