I've become a regular user of journals over the years and I love using the traveler's notebook size for carrying around every day and jotting down creative ideas, or sketching when I'm out and about. I also like that I can combine different types of papers and notebooks into one journal and then swap them out when I need a new one.
The Creative Artistry traveler's notebook has quickly become my favorite journal, and having printable pages means I can print out my notebook inserts whenever I need one quickly and conveniently.
After I assembled my Creative Artistry notebook recently, I decided I needed a more "artsy" notebook cover. There are so many different ways to create artistic fabrics, however I decided to make a digital design and print it onto fabric. And I love the way it turned out!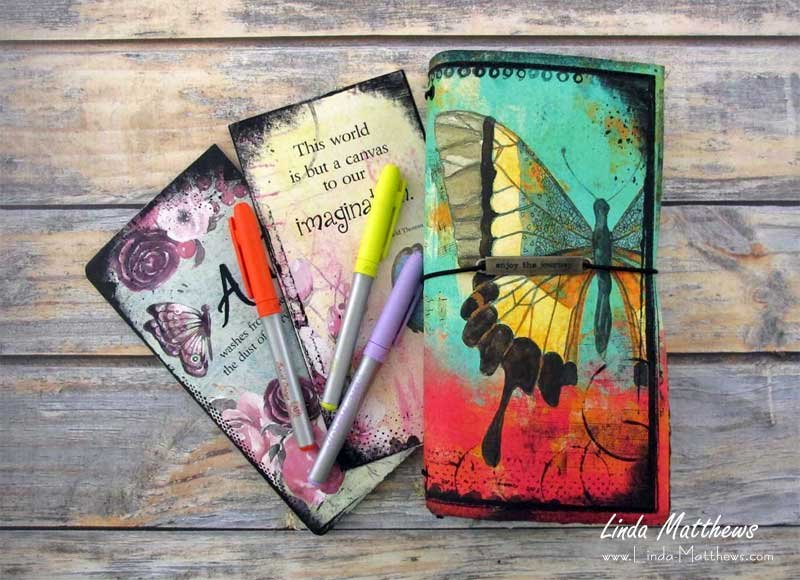 The colors were eye-popping once the design was printed onto fabric.


I stitched and assembled it, and I haven't been able to let it out of my sight since. It's one of things that just makes me happy to look at it and I want to pick it up and use it all the time.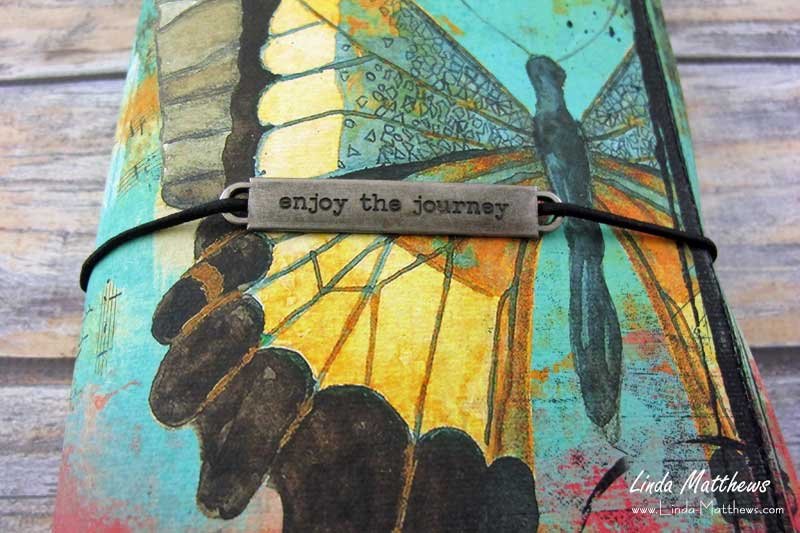 I finished off the inside of the cover with a piece of my hand-dyed fabric, and I added an inside pocket to hold loose papers and other things.


The traveler's notebook size art journal insert is the perfect size for practicing my hand lettering techniques.