Inspiration comes in all sorts of different ways, and after dyeing some hand-dyed fabrics the other week, I was inspired to use the fabrics to make some small journals. In keeping with the theme of the fabric collection – Ancient Earth – I used the fabrics together with my printable Faded and Tattered Journal Pages, to make several small journals that had the appearance of being a little worn and weathered.


Rather than making a traditional journal cover, I used the fabrics to made some wrap-around jackets with a button and ribbon tie closure.


Then I folded the journal pages in half to make small pages approximately 3-1/2″ x 5″.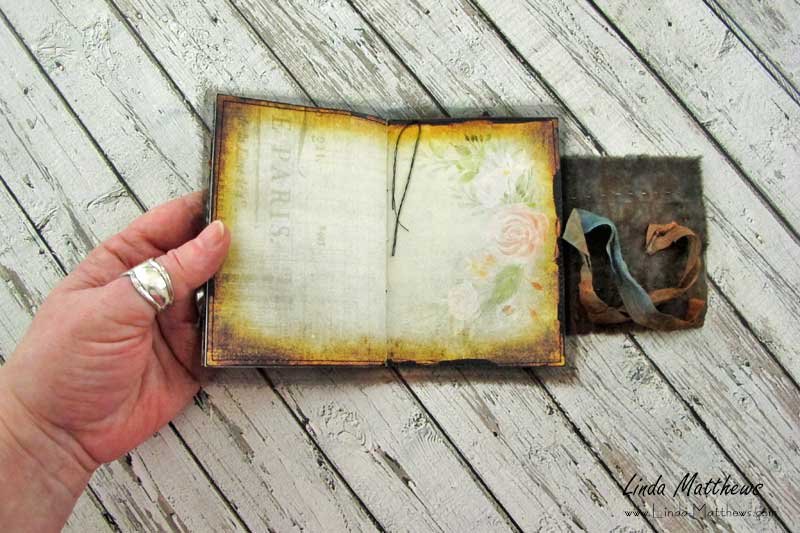 Usually I make all my journal pages first before I assemble them into a journal, however I like the idea of making journals with blank pages which means I can add journaling or writing, or small fabric collages whenever I feel like it over time. Doing it this way I don't feel so rushed to get things done in a hurry. I've already started to add some small fabric collages to the pages.


I still have to finish stitching and assembling the journals, but I really like the way they're turning out.