I'm looking forward to a super creative year in 2016 and I hope you are also. One of the best ways I know to stay creative and inspired is to use a notebook to keep track of thoughts and ideas as they come to me, because otherwise they would just fall out of my head and get lost.
Each year I normally use a plain notebook but for next year I thought I'd get a little more creative with my idea-keeping by making a customizable notebook and journal. And of course, any new journal is the perfect opportunity to make a new journal cover.
I was a little inspired to use some of my beautiful hand-dyed fabrics and threads, and I wanted to keep the cover simple so I used some elastic threaded through a fabric tube to keep the journal closes.


I added a small photo art image printed onto fabric to balance out the design.


And I made the cover wrap-around to the back, so stuff wouldn't fall out.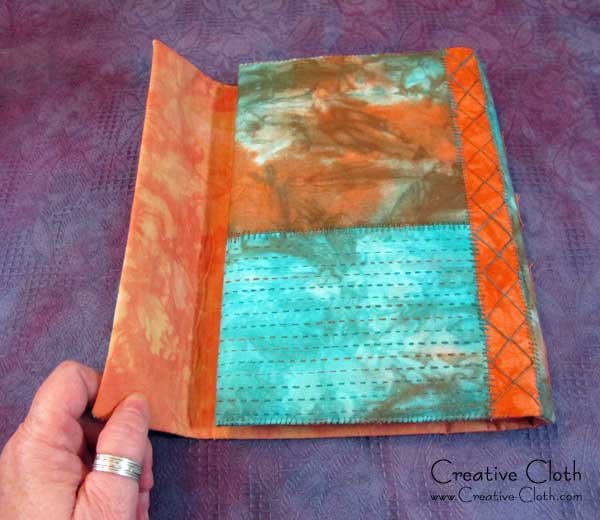 Instead of using a 3-ring binder, I bought one of these Staples Arc Punches. This punches special shaped holes in the paper that makes them repositionable so I can easily move the pages around, or even move them from one notebook to another.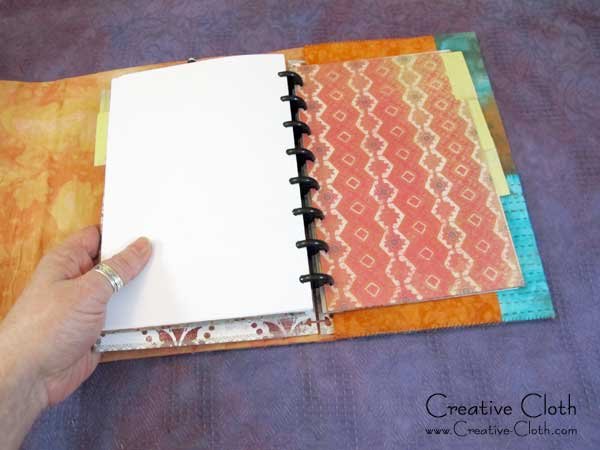 The holes wrap around these special discs that holds everything together. This system makes is really easy to manage your pages and keep them organized. Plus you can design and print your own custom notebook and planner pages for your journal to make it work for you.


Although we're not quite done with this year, I've already got some great ideas in my notebook and I'm looking forward to having lots of creative fun with fabric in 2016.