The first month of this year has been crazy busy, but I finally found some time this week to catch up with some artful creativity.
Exploring some photoshopping
This image was manipulated in photoshop elements to enhance the figure of the statue and replace the background. I then printed it onto some paper and glued it to a canvas background. I think I did a pretty good job of blending the edges even though most of the background got covered up anyway.


Exploring some sewing
This year I'm allowing myself the freedom of exploring sewing that is less structured and more free form. I'm also beginning to enjoy working with raw edges which is not something I usually work with.


Exploring some mixed media
I'm madly trying to get some new textured surface work done in anticipation of my upcoming workshop. I'm really enjoying working with mixed media applications for creating textured surfaces on fabric.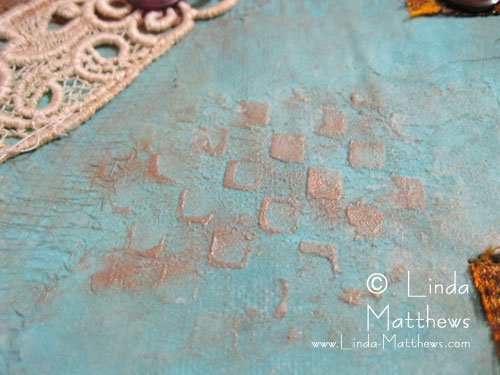 Blue Angel is my new notebook cover.