While browsing around the internet looking for some last minute gift ideas to sew (yes I know – last minute – of course), I stumbled across this tutorial that shows how to make a bookmark with flower embellishments. I didn't like that it used soft, mooshy batting for the bookmark section, so I redesigned it using Peltex which is a more rigid stabilizer and makes it look more like a real bookmark. I also went for a minimalist look using only one flower embellishment.
These bookmarks are fast, fun and easy to make, so if you're also looking for some last-minute gifts, you can sew up a batch in no time at all.
What you need
– colorful fabric scraps
– muslin
– black machine thread
– white felt or thin cotton batting
– Pellon F72 double-sided fusible Peltex
– pinking shears
– buttons
– hand embroidery floss or thick pearl cotton
Directions
Cut 2 pieces of fabric and one piece of felt 3″ square. Layer the felt in between the fabric and pin in place. Using a pencil, mark a 2″ circle in the center.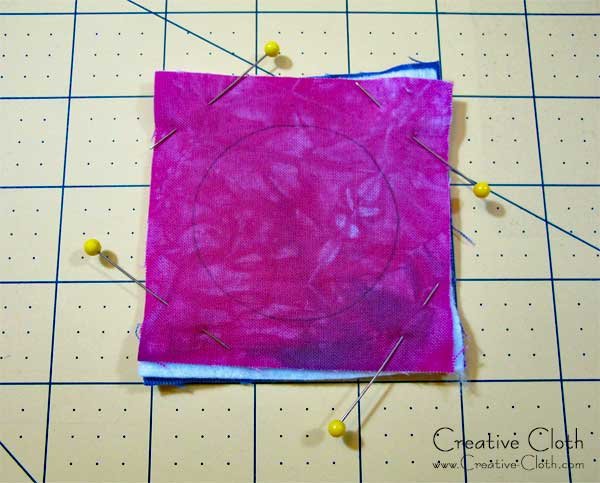 Using black thread and free motion stitching, start at the center and sew a spiral outward. It doesn't have to be perfect! In fact, this project looks more fun when the stitching is a little wonky.


Using pinking shears, trim the excess fabric from around the edges. Be careful not to cut the stitching.


Cut one piece of Pellon F72 double-sided fusible Peltex 1-1/2″ x 8″, and two pieces of muslin 2″ x 8-1/2″.


Center the Peltex in between the two pieces of fabric and fuse in place.


Using a standard sewing foot, sew two rows of stitching around the edges close to the Peltex, then stitch a flower stem and leaf design along the bookmark. Use a pencil to lightly mark the design before sewing. Normally I would use free motion to sew this type of design but it's difficult to sew free motion on Peltex stabilizer. This design is simple enough to sew using a standard sewing foot.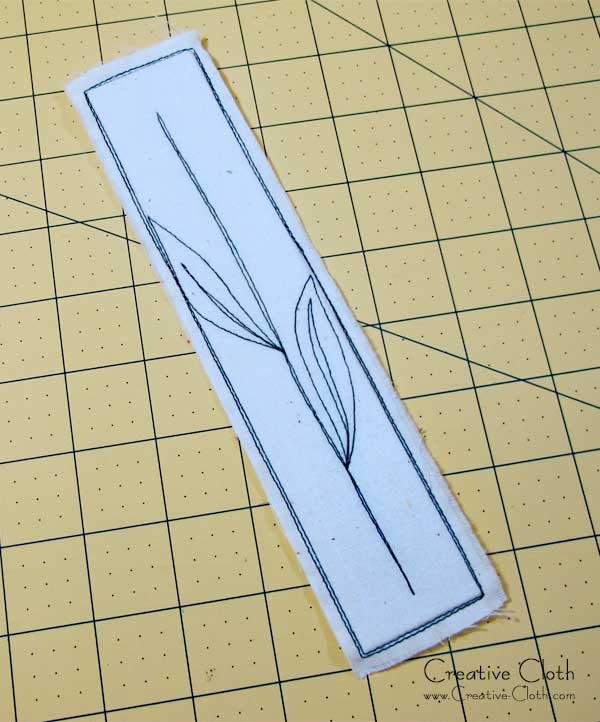 Using pinking shears, trim away the excess fabric from around the edge of the bookmark.


Position the flower at the top of the bookmark, center a button on the flower and handsew in place using embroidery floss or pearl cotton. Tie the thread at the front and leave a little bit dangling for some added embellishment. And that's it! You're done!


Then make a bunch because they're fun and easy and your friends will love them!