These past few months I've been immersed in developing some new techniques for making art journals that have pages that can be easily painted on as well as stitched. Although it's easy enough to stitch on paper, paper just isn't as strong or durable as fabric.
So I believe I have finally engineered the perfect fabric page to make glorious art journal pages that can be easily painted, stenciled and stamped using mixed media techniques, and then easily stitched on by hand or machine. The pages can then be assembled into a beautiful book or art journal.
I recently completed this Fragments Art Journal which is themed "Breathing Space". Working with Fragments allows you to explore a theme which tells a visual story, and I was really pleased with the way this art journal turned out. This is now a project which I've made available in Fragments Workshop, and I hope to expand and develop ideas for art journaling as the year progresses.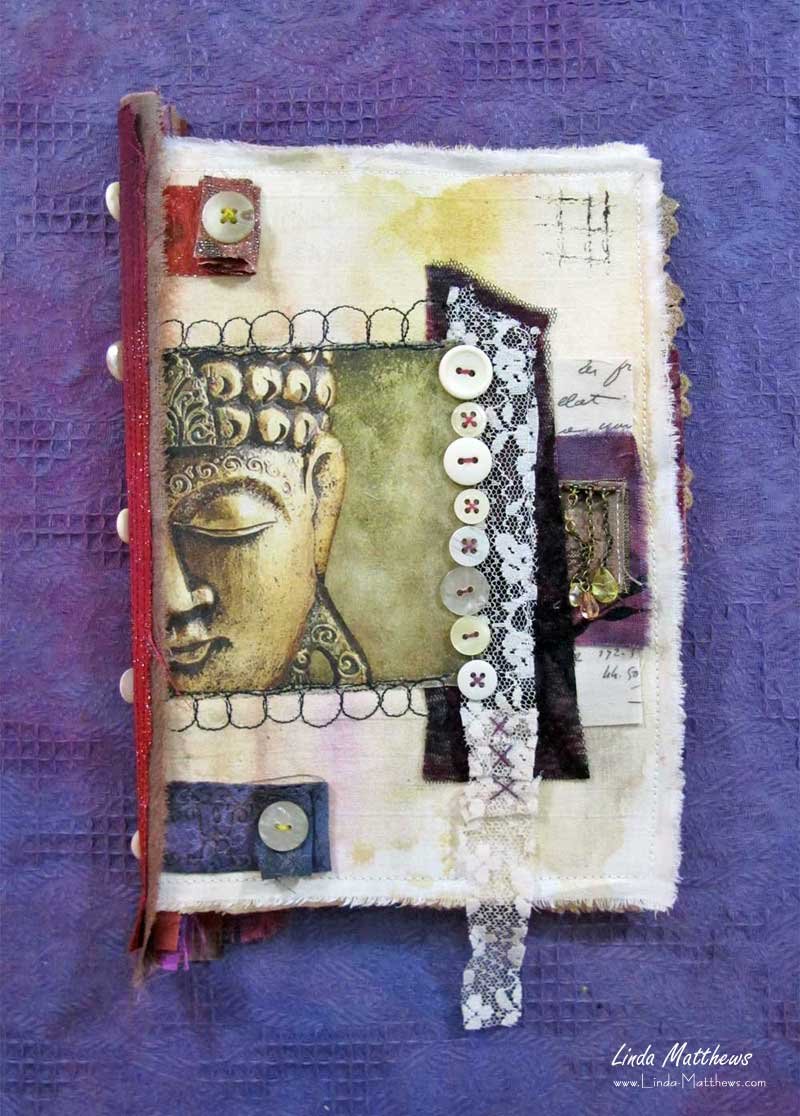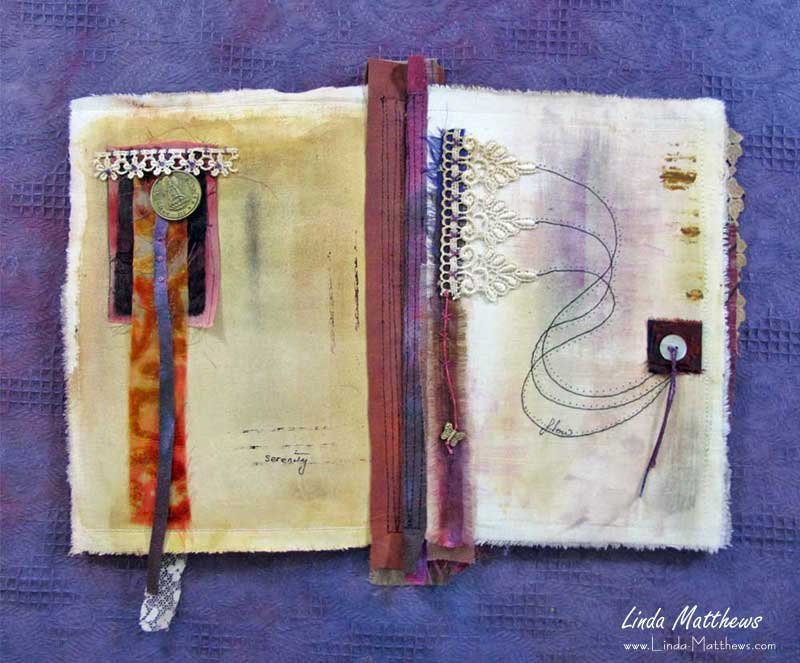 But to take things a step further …
This is a page that I recently painted with acrylics to use in my Fragments Art Journal. I really liked the way it turned out, so I made sure to keep a digital copy before I used it in my project. With a digital image you can reuse it over and over again. And you can also enhance it to make it different each time.
With Photoshop you can take the original (left) and enhance and deepen the color (right)


Or even change the color completely – in an instant.


And this is how it looks when printed onto fabric. I did a comparison between printing onto plain fabric (left), and printing onto fabric treated with Inkaid (right). You can clearly see the print on the right is much more vivid in color, and in real life is has much more detail – I can even see the paintstrokes I made when I painted the original.
And yes, you can sew by hand or machine on fabric treated with Inkaid. You can more of my stitched work here in my photo galleries.