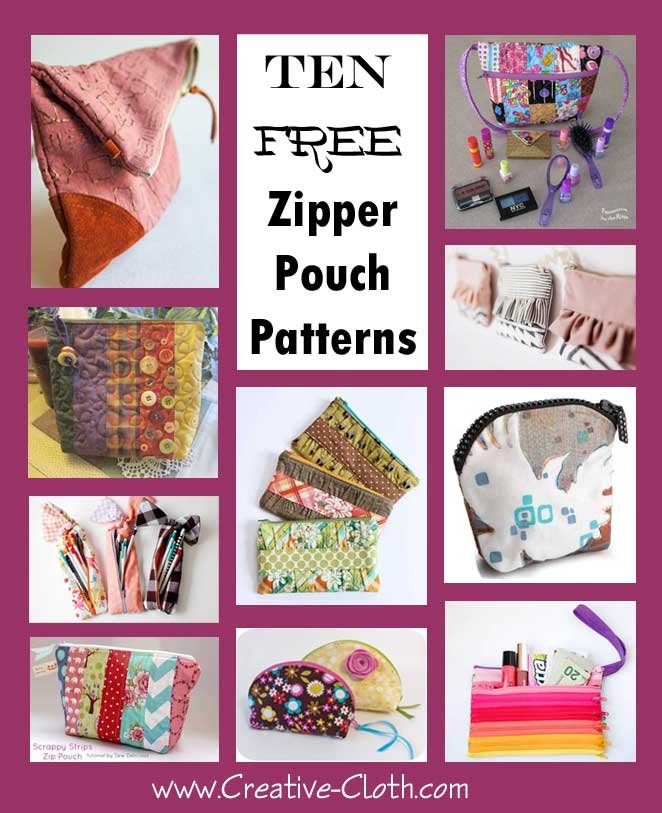 What better way to celebrate bags and purses than to share some of my favorite free sewing patterns and tutorials from around the internet.
1. Tribal Fold Over Pouch
A simple foldover pouch creatively embellished with 3d foil glue and foil.


2. Ruffle Zipper Pouch
A small zipper pouch embellished with ruffles.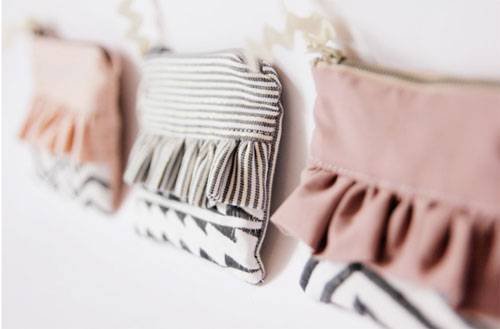 3. Rainbow Zipper Pouch
For something different – made totally from colored zippers.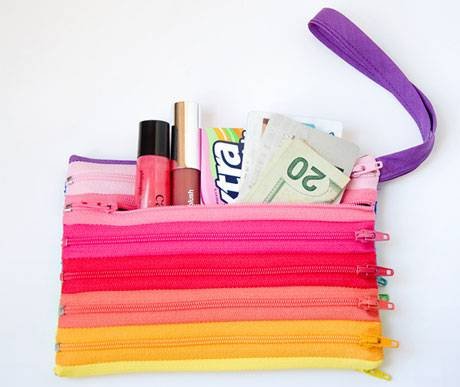 4. Zippered Bag with Buttons
A cute zipper pouch with buttons; use it as a button bag!


5. Makeup Tote
A zipper pouch with handle, large enough to be used as a makeup tote.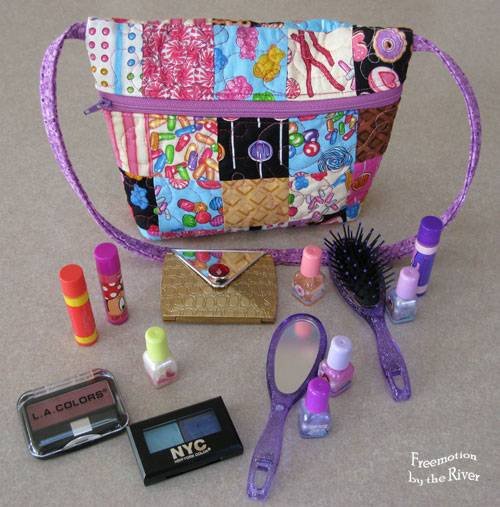 6. Scrappy Fabric Strip Zipper Pouch
A simple but cute zipper pouch made from fabric strips.


7. Gathered Clutch
A zipper pouch that is cute enough to use as a clutch.


8. Curved Zipper Pouch
A zipper pouch with curved opening. A simple design but a little challenging to sew the zipper in place.


9. Knotted Pencil Pouch
A cute pouch perfect for use as a pencil case.


10. Pretty Purses
Several creative purses and bags, including instructions to make this Pretty Purse, in this free ebook by Quilting Daily.

Want More?
Try this Craftsy Class! andlearn three methods for installing zippers cleanly, confidently and easily!

Join me on Pinterest
You can find hundreds more bag and purse patterns here on my Bag and Purse Patterns Pinterest Board.