I decided to print one of my watercolor sketch PhotoArt images onto fabric to see how it would turn out. Well watercolor on fabric never looked so good and all without the mess! It's a beautiful result and the image printed out better than I expected.


I used some crackle paint to create an aged look around the edges. Viva crackle paint is my favorite for creating cracks on fabric. In case you ask, I got it at Joanns.


I find this crackle paint to be perfect for creating small cracks, however it dries with a shiny finish which is a little distracting.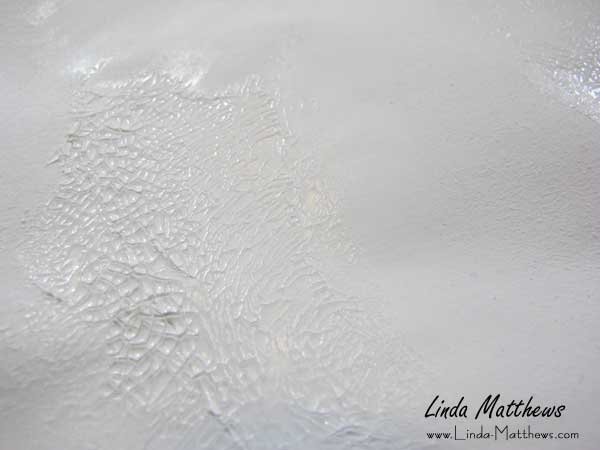 A touch of distress ink kills the sheen however, and also gives it an aged appearance.


I even put some crackle paste on the area where the image would be printed. I wasn't sure how it would work out, but it looks very subtle and lovely. Will share more once I've started the sewing.