Sewing using hand embroidery stitches is both a creative and a very relaxing way to embellish your sewing projects. As opposed to machine stitching which is often fast and furious, hand stitching has the effect of slowing us down and bringing us into the present moment; allowing us to become aware of each stitch we make and the conscious choice of making those stitches. It gives us time for personal reflection, and gives us a feeling of actually being a little in control of our often hectic lives. Plus as an added bonus, it's often much easier to unstitch than machine stitching 😉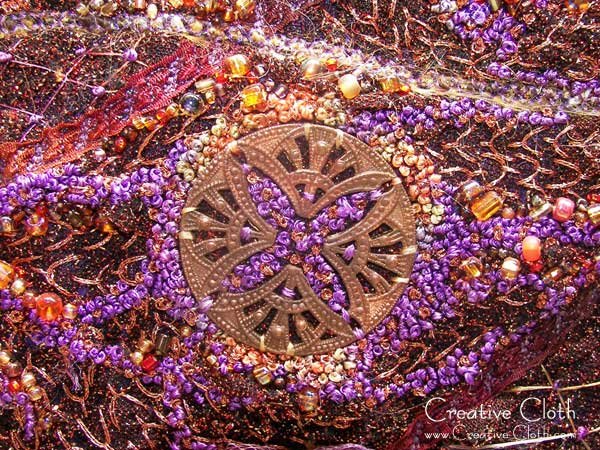 I like to use beautiful threads in beautiful colors when I hand sew and using quality threads will not only improve the look of your hand stitching, but they will make it easier for you to stitch.


I tend to use only the same few different types of hand stitches when I embellish my art quilts and bags and purses. Over the years I've discovered that you don't need to know a lot of different types of stitches which in some ways makes it a lot easier to make decisions about what stitches to use.
One of my favorite stitches is the french knot, which is combined here with the seed stitch, as well as blanket stitch to finish the edges.


And I also like to use a simple running stitch which also doubles as a quilting stitch.


And cross stitch always looks interesting when sewn using variegated color thread.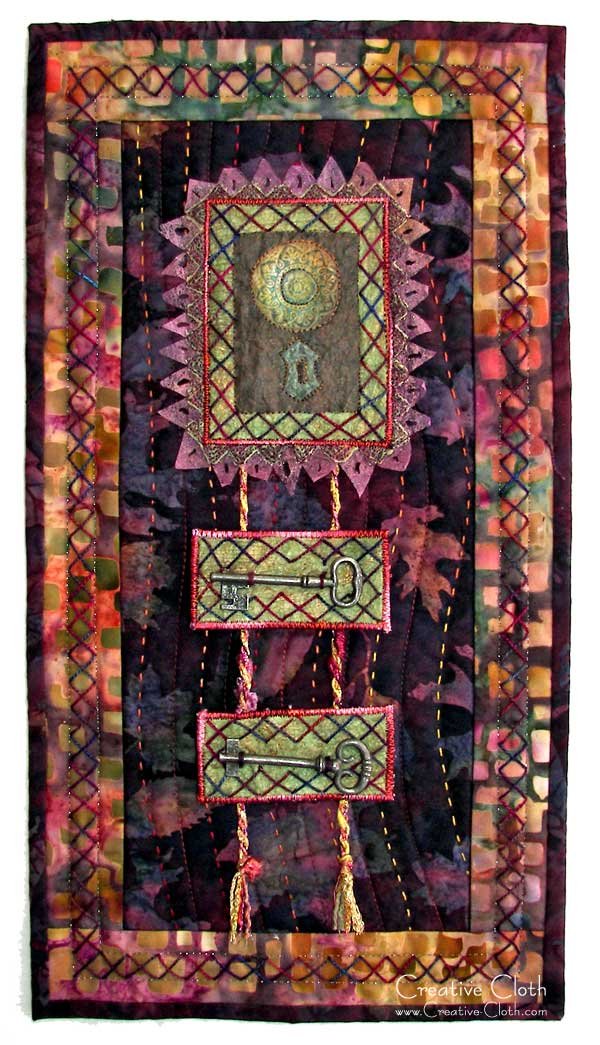 One the best things about hand embroidery stitches is that each of these stitches can easily be changed in appearance by simply changing the color, thickness or type of embroidery thread, and also by lengthening or shortening the stitch. It doesn't take a whole lot to make a huge difference.
A great online resource for hand embroidery stitches is Sharon b's Dictionary of Stitches for Hand Embroidery and Needlework. On her website she has listed hundreds of different hand embroidery stitches, and on her blog you'll find lots of information, free patterns and tutorials.
If you've never tried hand stitching, I encourage you to give it a go. It's a wonderful way to add a little personality to your projects and is a very relaxing way to embellish. I'm sure you'll be hooked in no time.