If you've never used Pellon Peltex stabilizer, which is my favorite heavy-weight stabilizer, then here is the perfect excuse to try it out with this free bag pattern and tutorial that I designed exclusively for Pellon called "The Belita Bag".


"The Belita Bag" is a small rigid construction handbag designed using Pellon Peltex. I use Peltex when designing bags and purses because it's easy to sew and it holds its shape so well. It's the perfect stabilizer to use for bags and purses that need to keep their shape, and it's also perfect for creating three dimensional fabric art.
This bag pattern also features a creative bold cut-away design that allows you to showcase your favorite fabrics. You can download the bag pattern here on the Pellon Projects website.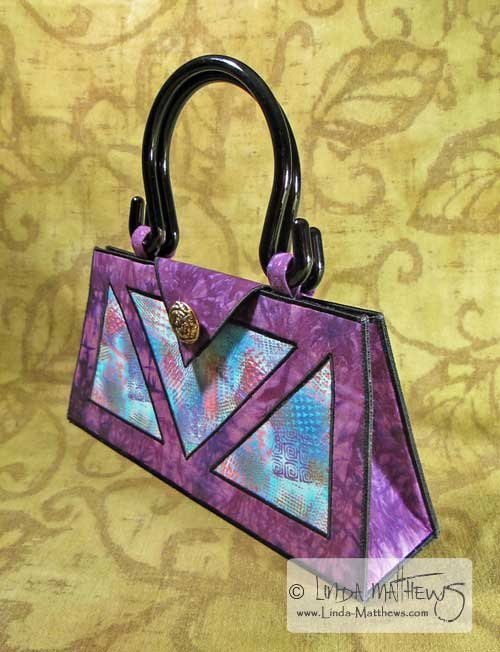 I hope you enjoy this free pattern and tutorial!
Additional Resources and Information
Peltex
Find out why I like using Peltex
See the many ways I use Peltex