Fabric beads … mmmmmm ….
Usually I like em kinda chunky like this …


… but every now and then I need a bead that's perfect and plain like these.


There are a number of ways to get a perfectly round fabric bead, but this tip is too good to keep to myself.
My secret for the quickest, simplest, most perfect round fabric bead ever ….


That's right, Peel-n-Stick double-sided adhesive!
All you need to do is cut a strip of adhesive and a strip of fabric the same size. The width would be the length of the fabric bead, and the length of the fabric should be about 1-1/2″ to 2″ inches. Apply the adhesive to the wrong side of the fabric. Trim the fabric to size if necessary so that it's perfectly straight on all sides.
Remove the backing from the adhesive. But not all of it! Leave about 3/4″ to 1″ at one end.
Tip: To trim the backing paper, I scored it with the back of my seam ripper.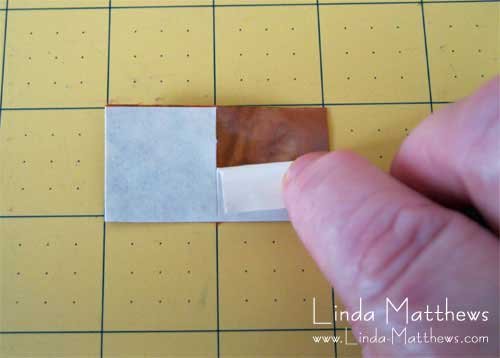 Next, wrap the fabric around a piece of wooden dowel about 1/4″ to 3/8″.


The backing paper provides strong support to give the bead a perfectly round shape. How perfect and simple is that?