I love to embellish! Especially using three dimensional fabric embellishments that I make myself.
I normally like to finish the edges on my fabric embellishments using a satin stitch like these fabric leaves.


But when you're in a hurry, or need a whole bunch of embellishments like the leaves that I'm adding to this fabric art canvas, finishing the edges can take a very long time.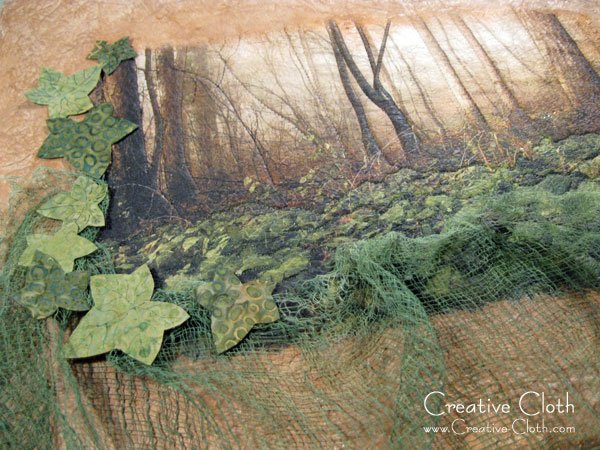 So luckily I have a super simple quick and easy fabric embellishing technique for making three dimensional fabric embellishments – for times when you don't need an elaborate embellishment, or you're in a hurry, or you're simply too lazy to finish the edges (guilty).
What You Need
Instructions
Note: These instructions explain how to make simple fabric leaves however you could use the same technique for any shape.
Cut a piece of fabric, fold it in half, and fuse it together with some fusible webbing.


Make a leaf template from a piece of cardstock, trace the design onto the fabric using a fabric marking pen, and then cut it out. Or if you're in a hurry, hold the template on top of the fabric and cut around it as I'm doing here.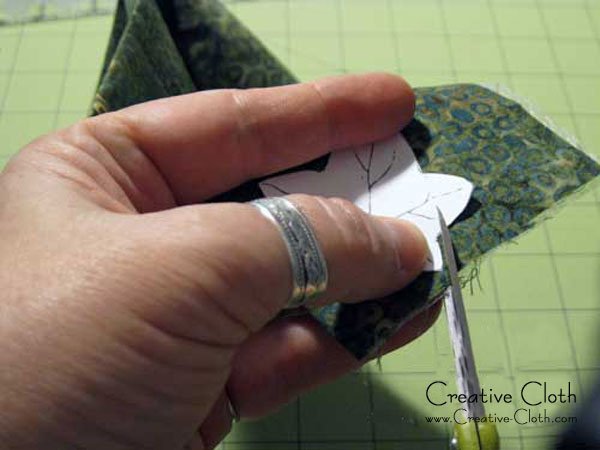 In no time at all you have dozens of lovely fabric leaves. Although I did make a *little* effort and used a fine point sharpie to fill in the detail.


If you'd like to try this technique for yourself, download these leaf templates and get started. To download, right click the image and save to your desktop.

Tip
To add some visual interest, vary the size of the leaves and use different color fabrics.
So go make some fabric leaf embellishments – it's fun!