One of the many perks of being a textile artist is that you get to play with all sorts of fun and creative products, and Angelina Fiber is definitely one of those fun products.
If you're not familiar with Angelina Fiber, it's a soft fiber that is light reflective as well as light refractive so it's very sparkly. It comes in a wide variety of colors and the fibers come in two types – "hot fix" or heat bondable meaning that you can fuse them together with an iron, and "staple" which are not bondable but you can mix them the heat bondable type, or use them in other ways to add highlight to your threads, yarns, art quilts, or surface design and embellishment projects. It's also washable and dry cleanable!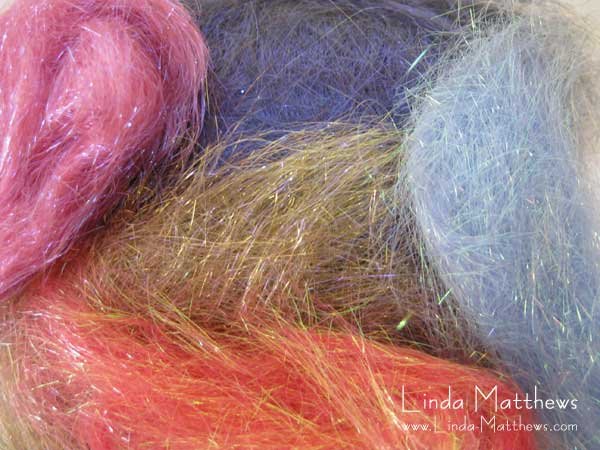 Angelina Fiber can be used in all sorts of different ways and is the perfect product for adding a little – or a lot! – of sparkle to your sewing projects.
Although I've always found that a little bit of angelina goes a long way, I used quite a large sheet to make the reflective pond for the Koi Pond Art Quilt Pattern. It took several tries before I figured out that a very thin layer of fused angelina was all I needed to get the results I was looking for and I think it definitely looks like a pond reflection on a sunny day.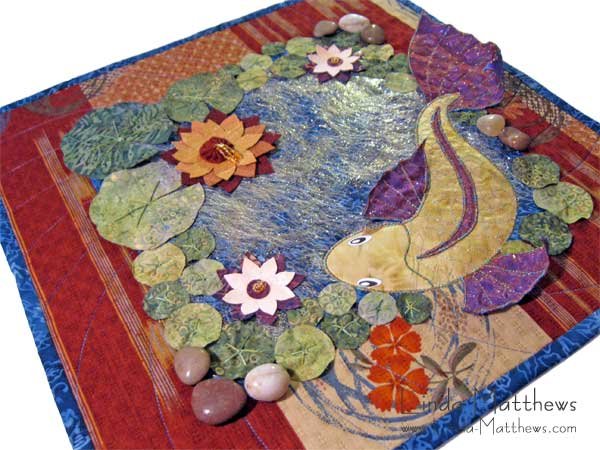 Fused sheets can also be used to make applique shapes. Once fused, Angelina can be cut into any shape and it doesn't fray.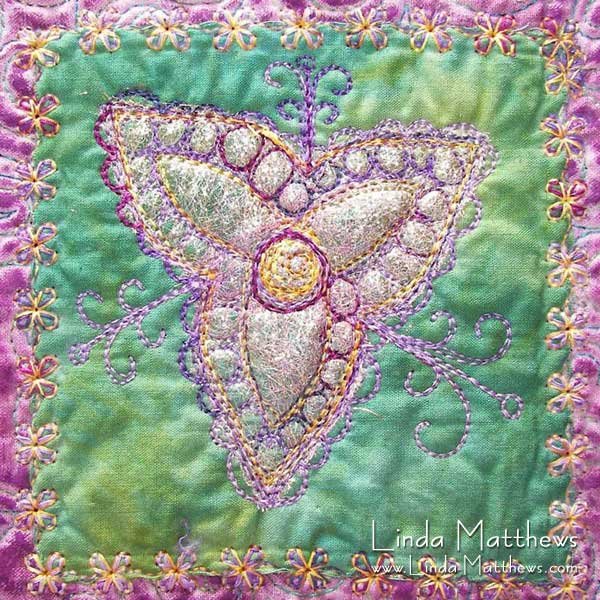 Although Angelina Fiber is perfect for creating fused sheets, you can also use loose strands to add just a touch of sparkle. On this dimensional free-form embellishment I've sewn a few strands of Angelina behind the flower as a way to highlight it.


And on this art quilt, I've needle-felted a few strands into the sea to the left and right of the moon as a way to add just a touch of moonlight sparkle to the ocean waves.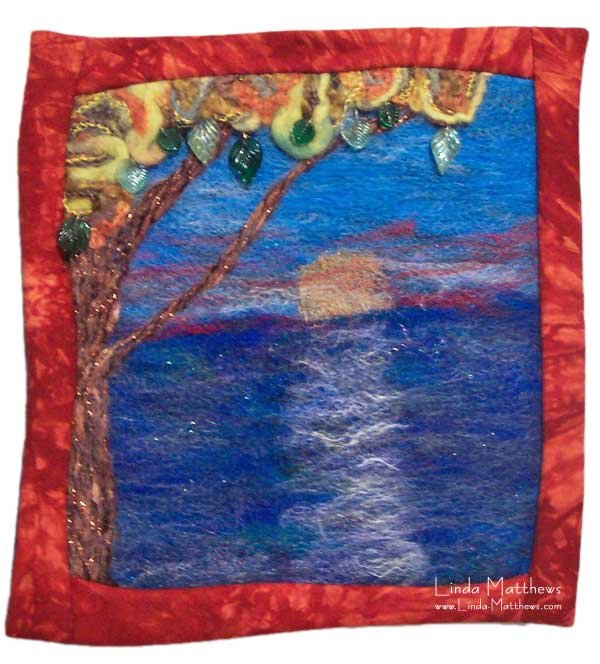 If you've never had a play with Angelina Fibers, try them out – I'm sure you'll love them! And if you're not sure where to get them, you can find some here on Amazon.