The new "Taking Flight" Printable Journal Kit gives you wings to fly and is filled with possibilities.


I designed this journal kit because I wanted something inspirational to start the year off in a positive way and I'm using the pages to create memory journals and other types of journals as I travel through the days of this year, making one page per day. Once the month ends I'll be assembling all my pages into a completed journal.
You can print out the pages of the journal kit to make a cute journal …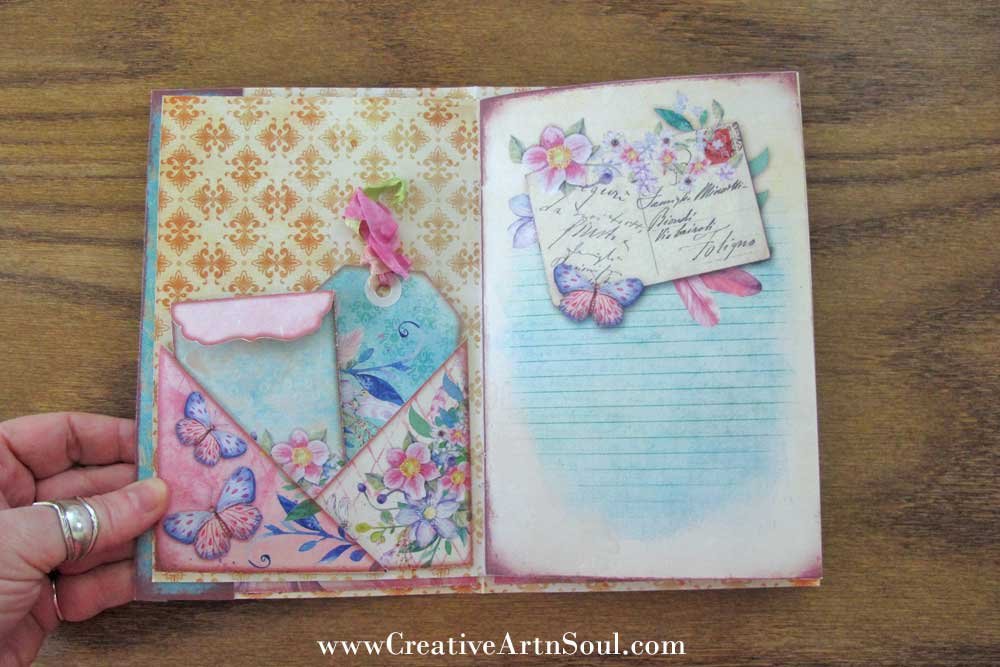 Or you can use them as I do, by adding other elements such as small collages, images, and other found objects.
These are some of my journal pages so far. You can see more pages here and you can find the kit here in my online store.

You can find the Creative Art'n'Soul Printable Journal Kits here in my online store.
A preview of the Taking Flight Printable Journal Kit