I actually got some work done yesterday! Using the fabric paper that I made last week (you can see it here) I constructed a notebook cover/organizer for my journal and notes.
The fabric paper makes a strong, tough cover fabric, and I collaged together an inkjet print on fabric and some silk fabric scraps that I had on hand to embellish the front of the book cover. I printed my "One Word" for this year – Imagine – on the fabric along with a few other favorite and inspirational words.


Some prairie points.


An old necklace for a jeweled embellishment.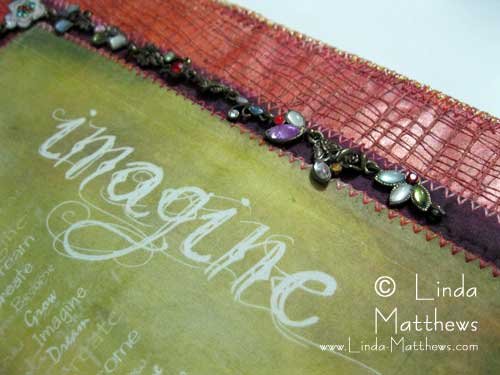 Machine wrapped cording to finish the edges.


A zippered pocket on the inside front.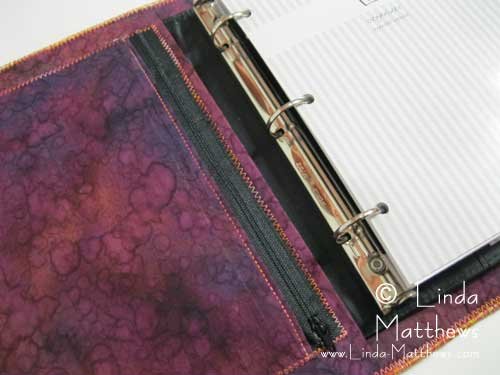 And extra pockets on the inside back.


I like being organized but I like it better when it's all prettied up.