What better way to celebrate bags and purses than to share some of my favorite free sewing patterns and tutorials from around the internet. Here's ten of my favorite free tote bag patterns. Click through, grab your favorite fabric and get sewing!
1. Organizing Tote
The perfect bag to keep all your sewing or knitting projects organized and tidy.


2. Traveling in Circles Tote
This cute Traveling in Circles Tote is the perfect bag to organize all your sewing supplies.


3. Minimalist Tote
This tote bag is very simple in design and the leather strap is creatively designed to give free access to the contents inside the bag, but it will automatically close the bag once the strap is picked up.


4. Sunprint Tote
This garden tote bag has been made even more utilitarian by adding external pockets that have been creatively dyed with Inkodye.


5. Tote bag with leather straps
A sturdy tote bag with leather straps, rounded corners on the base, large pockets on the outside, and a tab closure.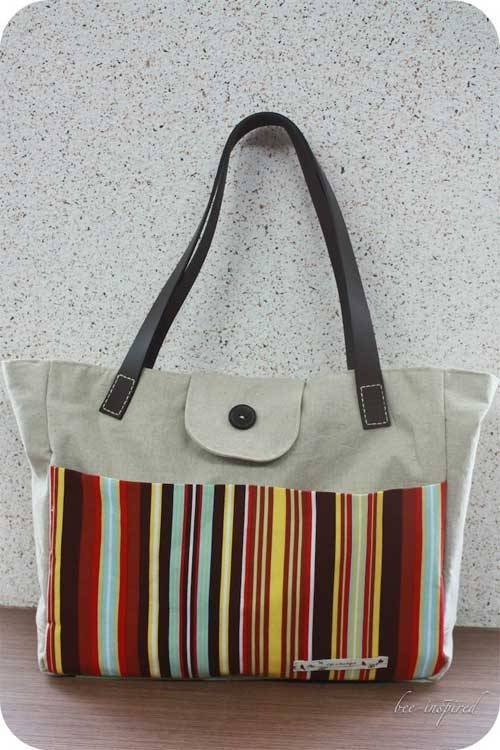 6. Black and White Tote Bags
A simple and light tote bag which is roomy without being bulky. Looks great in coordinating fabrics.


7. Urban Tote Bag
An urban carry-all with a variety of pocket compartments for wallet, cellphone and PC notebook makes it the perfect everyday tote.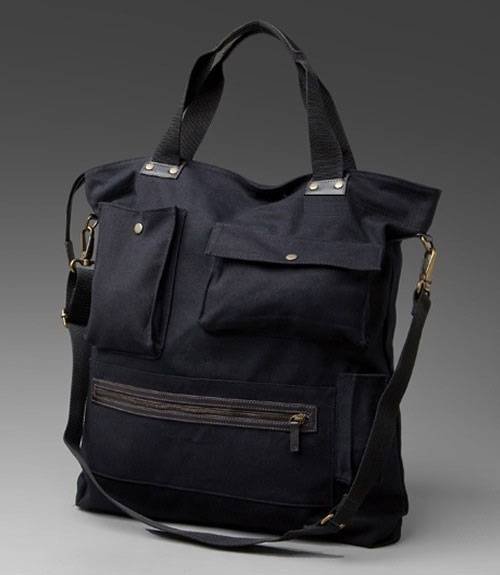 8. Peekaboo Chevron Tote
A fun tote bag with a little sneak peek of the print in a pleat.


9. Color Beat Tote
Nicely styled tote bag with big circular embellishments.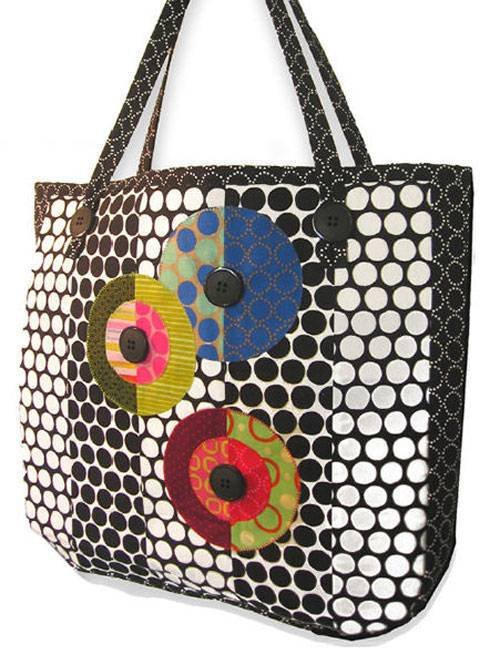 10. Hot Scrappy Mess Tote
A perfect scrapbuster sewing project.