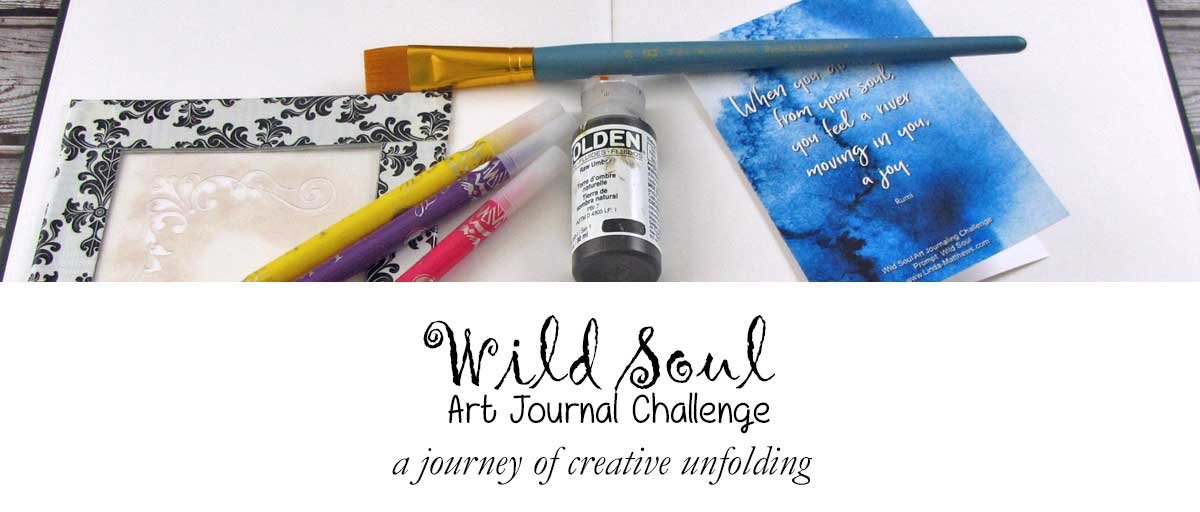 The Wild Soul Art Journal Challenge is free to participate! Join at any time.
The Wild Soul Art Journal prompts are currently taking a break.
1. Download the Prompts and Inspiration Cards
Each week I'll be sharing a new Wild Soul Inspiration card with a prompt on it. The prompt cards will be made available for download on my blog each week, and you can use them as inspiration to create an art journal page.
2. Assemble the Inspiration Cards
Cut out the card. I find it easiest to cut out the inside section using the cut guides, but without cutting to the edge of the paper – it makes it easy to see where to cut accurately.
To make an inspiration card – fold and glue the insides together. The journal prompts are on the back.
To make a mini-journal – fold the card in half and write your thoughts on the inside.
3. Make Your Art Journal Page
With art journaling, there are no rules – you can paint, sketch, write, draw, or collage, whatever the prompt moves you to do in your art journal. This art journal challenge is perfect if you want to deepen your own art practice, or just enjoy creating art journal spreads.
Explore More Creative Journaling Techniques & Processes