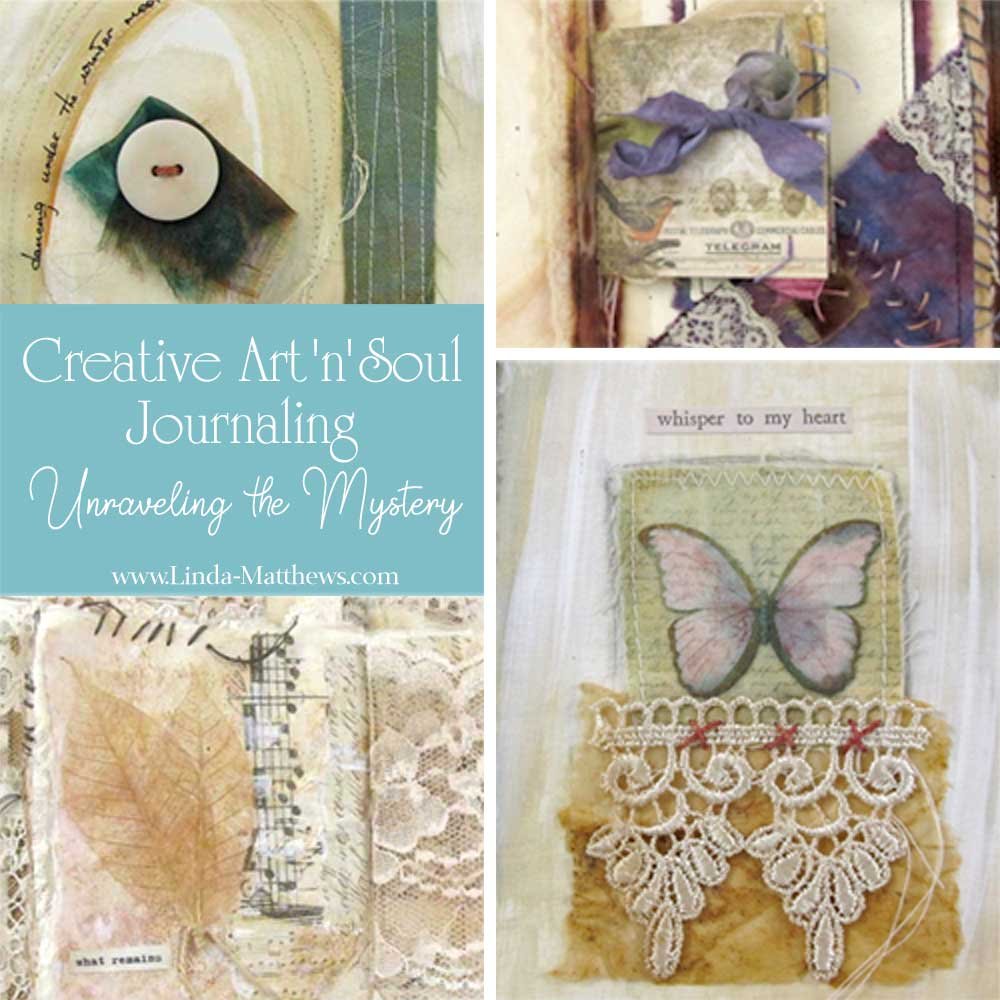 I had originally decided not to continue Creative Art'n'Soul Journaling during the coming year because of travel conflicts, however life has unfolded in such a way that I am now able to continue with the program but with a slightly different publishing schedule.
During 2019 I've been publishing short monthly video workshops as part of Creative Art'n'Soul Journaling, but beginning 1st November 2019 and throughout 2020, I'll be publishing longer video workshops every two months. This new publishing schedule is perfect for presenting a series of video workshops that I've been wanting to do with a special theme – Unraveling the Mystery.
This year-long series of video workshops invites you to take a journey down the path of your imagination to uncover your stories and memories – and even your hopes and dreams. Then embracing the concept of wabi sabi (finding beauty in that which is imperfect), allow those stories to gently unfold within the pages of your journals.
Learn how to develop your own visual language using creative imagery, expressive words from the heart, personal symbolism, fabric and stitch, and mixed media painting and mark making techniques, that will allow you to express your stories on the pages of your handmade journals and art books in your own unique voice.
Unraveling the mystery gives you the opportunity to capture your poetic thoughts and heartfelt emotions; to redefine your stories so you can view them in a different way and perhaps see new possibilities.